The Cal Ripken Major70 World Series returns to Branson August 2-10, 2019 at Ballparks of America. Come watch players from over nine different countries compete in this years world series. Let's play ball!
Babe Ruth League, Inc., the Branson Convention & Visitors Bureau, and Ballparks of America are teaming up to put together a big-league experience for the best 12-year-old baseball players in the world. The Cal Ripken Major70 World Series is a free event held at Ballparks of America August 2-10, 2019.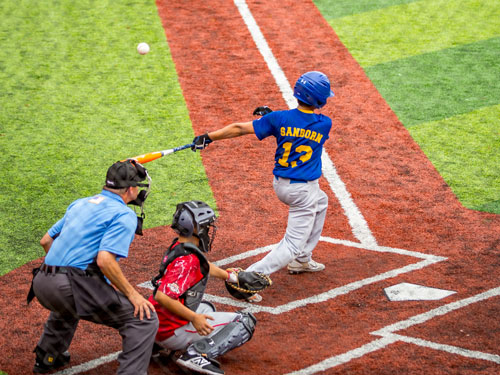 The 2019 Babe Ruth League tournament trail will test the mettle of every team in the Cal Ripken Major/70 division. Hundreds of young, talented baseball teams from around the world will start the 2019 season sharing one goal, but only a few of those teams will survive and advance to the Cal Ripken World Series.
And while in Branson, those teams will face their biggest challenge – a tournament of champions that will narrow the field down to one to determine a World Champion.
Read about exciting tournament announcements here.
Be where the world comes to play, visit Branson.