Believe it or not, Branson is home to a kooky collection of the world's weirdest things.

From unusual oddities to wacky world records, Branson's own Ripley's Believe It or Not! houses a massive collection of Robert Ripley's bizarre stuff, plus some other cool finds. Here are five exhibits you won't want to miss.
1. World's Largest Ball of String
Topping the scales (and the record books) at more than 6 tons, this ball of string measures more than 42 feet in circumference and 13.5 feet tall. This ball is so huge, Ripley's built their museum around it.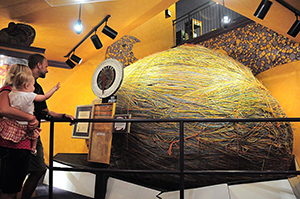 2. Toothpick Stagecoach
With a surname like "Woodling," it's no surprise this stagecoach's creator had a knack for his craft. From its "glass" lights and "leather" straps to its rounded wheels and bolts, every inch of this Wells Fargo stagecoach replica is made of toothpicks — 1.5 million toothpicks, to be exact.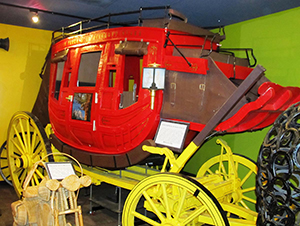 3. A Real Shrunken Head
Yes, shrunken heads are real — and Ripley's can prove it. Once a normal sized human, this miniaturized head served as a trophy for its enemy. Without revealing how it was done — you'll have to visit Ripley's for that — the head is now the size of a fist and one of the museum's main attractions.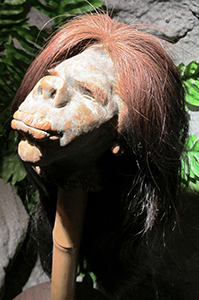 4. Automobile Turned Incredible Hulk
At a monstrous 11 feet tall, the Incredible Hulks comes to life right here in Branson. Created entirely from recycled car parts, the gargantuan green comic book character's head weighs in at a whopping 300-plus pounds — just imagine the "Hulk Smash" potential.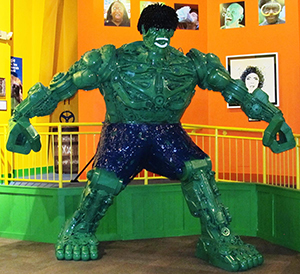 5. World's Largest Roll of Toilet Paper
Ripley's will never need to worry about running out of toilet paper again with the installation of this 4,000-pound exhibit. At an outstanding eight-and-a-half feet high and nearly 10 feet in diameter, it holds the Guinness World Record as the world's largest roll of toilet paper. With one million square feet of tissue, you could wrap the base of the Great Pyramid of Giza … and then some.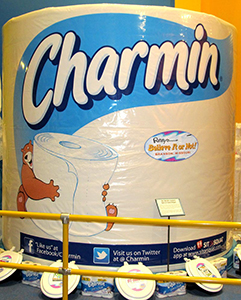 Ripley's Believe it or Not! Visitor Information: Hours, Tickets & Prices
You can experience the curious collection at Ripley's and find more fun surprises in person. The museum is open 365 days a year, from 9:30 a.m. until 10 p.m. Head over to Ripley's website for information about prices and ticket discounts. You can find special deals for purchasing tickets in advance online as well as information about group rates.