Branson, Missouri is one of the best fishing destinations in the Midwest. No matter what type of fishing you love — whether it's fly-fishing for trout, floating on the lake to hook bass, or casually casting from shore — Branson's bodies of water offer world-class angling.

From Lake Taneycomo to Table Rock Lake, you'll find various species that'll keep you reeling for days. Both Branson locals and visitors alike are posting their favorite fishing pictures to Instagram. Take a look at who have enjoyed the Branson area's fishing experience: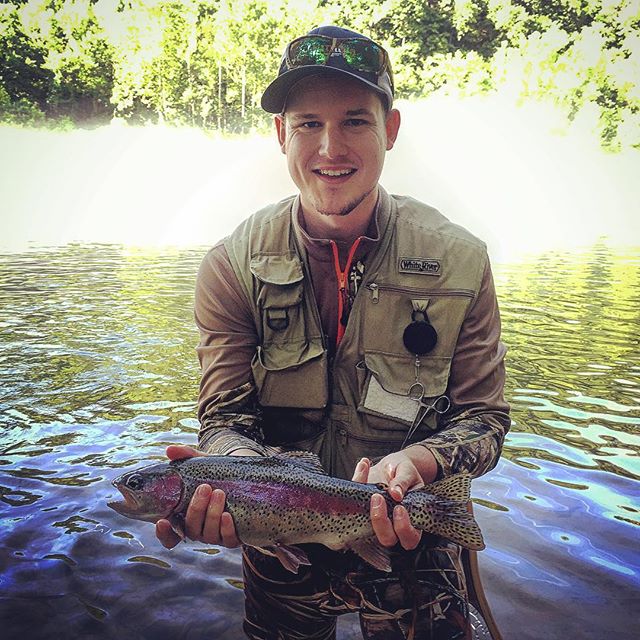 Photo credit: @jwh_onthefly
Just a few miles down the road, the crisp, cold waters of Lake Taneycomo are home to some beautiful trout. Switching to a fly rod can help when reeling in the catch-of-the-day.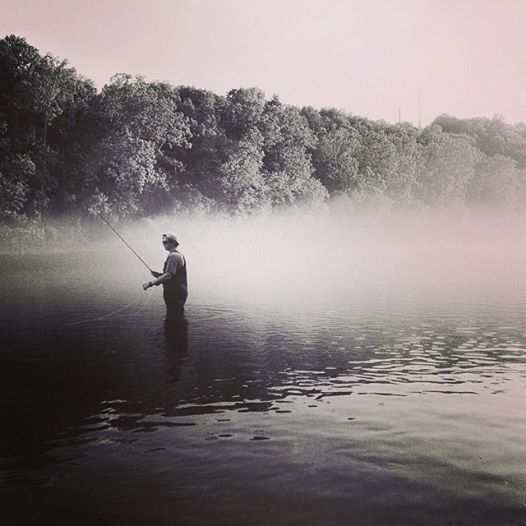 Photo credit: @DuncanTillack
Speaking of Lake Taneycomo, the reason its water stays cold year-round is because the lake is fed from the bottom depths of Table Rock Lake, through the Table Rock Dam's spillway. That chilly water often leads to dramatic, misty morning photos, when the sun and the air are warmer. Waders are necessary to stand out in the lake for an extended length of time.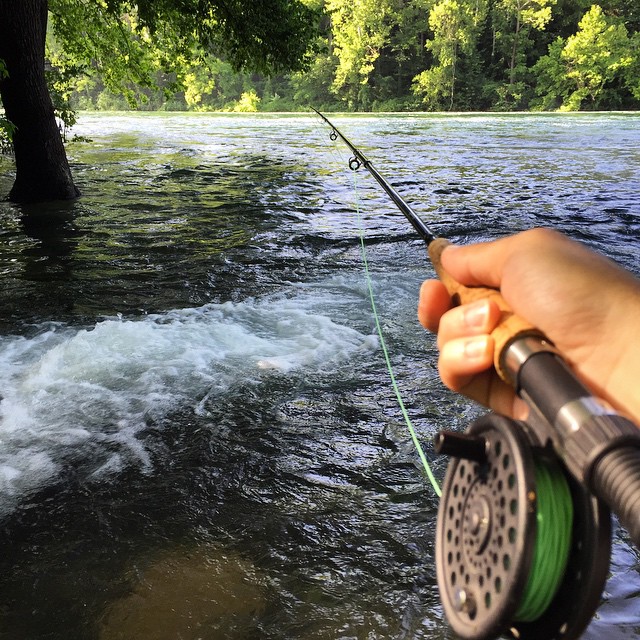 Photo credit: @neverneverland_zzz
The way the water flows out of the dam and into Table Rock gives the water a nice current, which is why trout like Taneycomo more than most lakes. Whether casting from a kayak, relaxing with a rod at a shoreside fish camp or grabbing some waders to get up-close and personal with some fish, there's no wrong way to enjoy the fishing in Branson.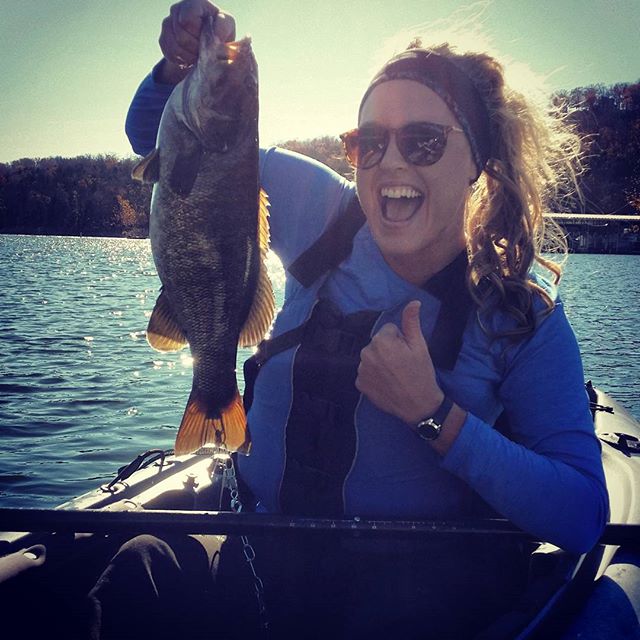 Photo credit: @saltywatersoul
It seems everyone catches big fish after a day out on Table Rock Lake. Even visitors newer to the angler community can rent a boat and spend the day fishing.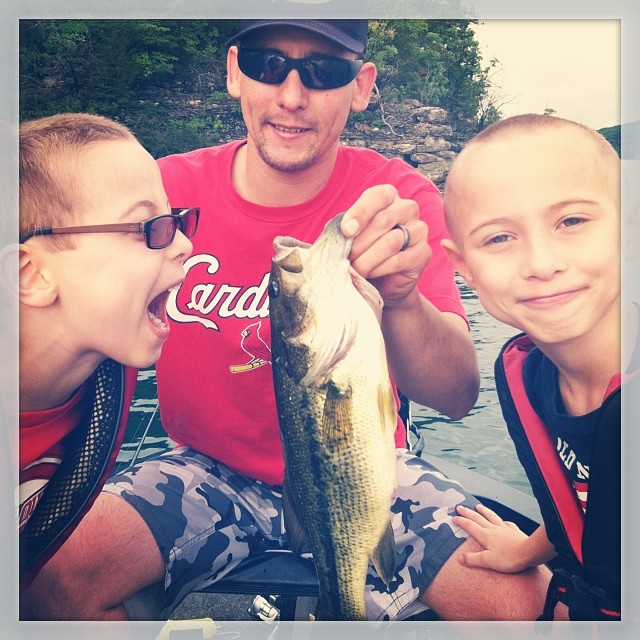 Photo credit: @andrewswife
Fishing is a great way for the whole family to get outdoors and enjoy time together. Once it's time to take a break, there's tons of fun to be found nearby, like go-karts, rollercoasters and more.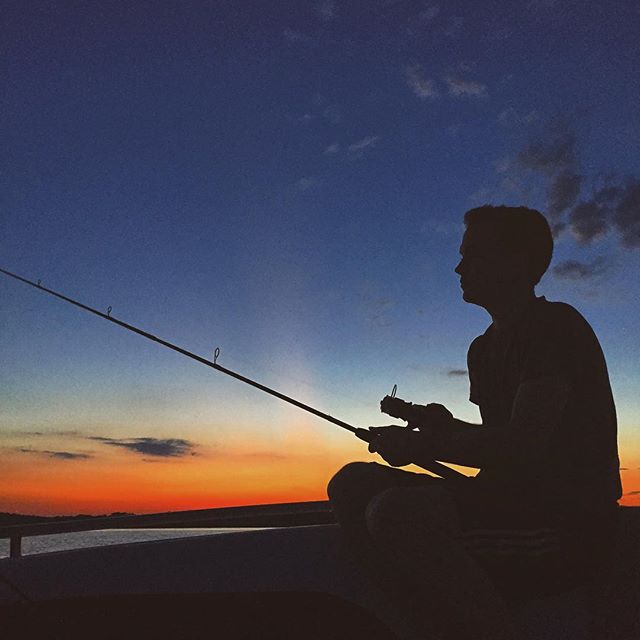 Photo credit: @nicoledoesnashville
At the end of the day, there is no better place to take a fishing trip than Branson. The picture-perfect sunset on the lake with the silhouettes of rolling Ozark hills set against the fading light of a beautiful day create lasting memories for all.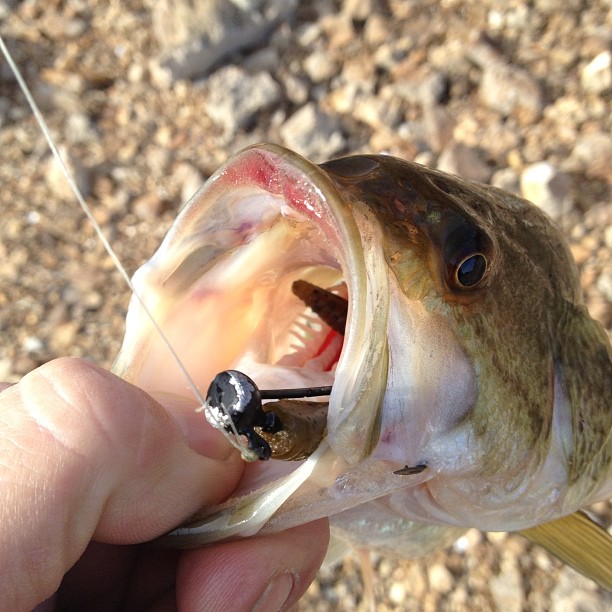 Photo credit: @basshooker
It's shocking how much fun visitors have while angling on the Branson area lakes. Pick a lake and join the fun!
To find more outdoor activities, fun and fishing guides, head to the Outdoor section of the site. Or check out places to stay in Branson and start planning your trip now.