Fall is a great time to visit the Branson/Lakes Area. Now that the leaves are turning to bright colors of yellow, orange and red, it is the perfect time to take a driving tour to scope out some of the beautiful scenery.

With three driving tours and one walking tour available, some of the most scenic spots in the Branson area Ozarks are an easy drive away.
On the driving tour that goes around Table Rock Lake and through Kimberling City, you will find views of the lake with rolling hills full with fall foliage. Starting at the Branson Chamber of Commerce Welcome Center, turn left on Highway 248 and stay on that road. At the stoplight at 248 and Gretna Road, follow 248 to the right, and continue straight through the next stoplight.
Stay on 248 as it turns into a winding 2-lane road and climbs the ridge overlooking the city and the Branson Hills area. There are several spots to pull over to enjoy see the scenic mountain views.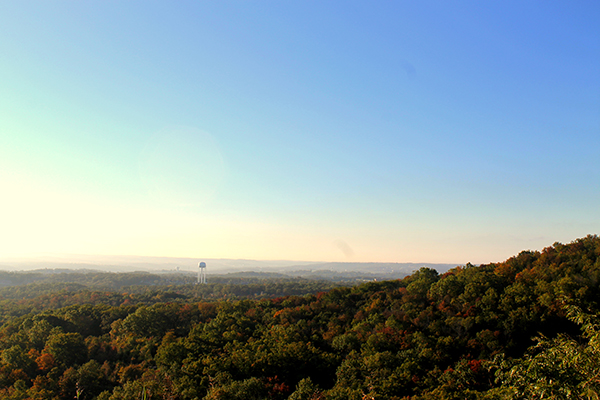 When 248 crosses the Ozark Mountain Highroad, turn left onto W. State Hwy 76. The four-lane highway is a scenic byway and affords spectacular views of the forested mountains.
When the Highroad ends, loop onto Highway 76 and turn left going west. Along the highway, notice the beautiful trees lining the road leading up to the Indian Point roadway. Next continue on 76 or take a side trip down Highway 265.
Continuing down 76 into Branson West, turn left onto Highway 13. As you are leaving Branson West, enter the Mark Twain National Forest, to see some of the first views of Table Rock Lake. Enter Kimberling City and quickly descend from mountaintops to lake level. Then cross Kimberling City bridge and continue on Highway 13 through Lampe.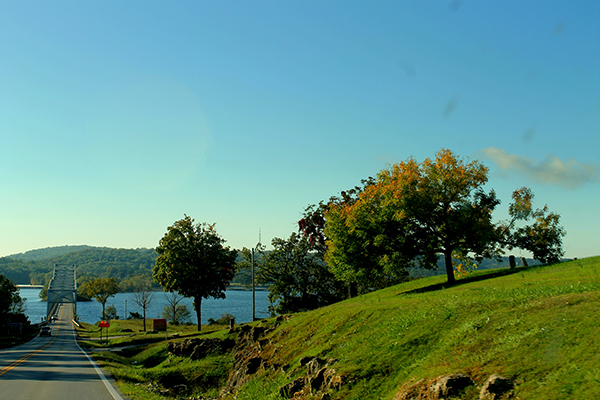 Highway 86 merges with 13 and stay on Highway 13. After a few miles, 86 and 13 splits near Blue Eye. Turn left onto Highway 86 and continue along the south side of the lake.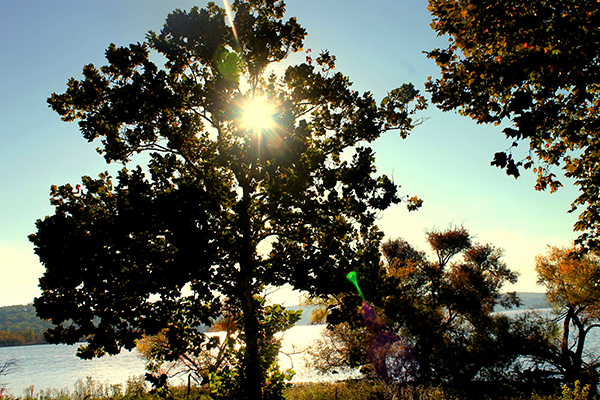 Crossing the lake again at the Long Creek bridge, continue on 86 until it intersects U.S. Highway 65. Turn left and follow 65 back into Branson to conclude the tour.
While you're in Branson, be sure to check out Branson Fall Festivals!