The crystal clear waters of Bull Shoals Lake have invited Branson residents and visitors to camp, boat, fish, swim and even scuba dive for more than 50 years.

Bull Shoals Lake is part of a recreation and water sports paradise that features 19 developed parks around its wooded borders, boasting pavilions, docks and boat launches. It's a perfect habitat for picnickers, hunters, hikers, swimmers and even bird watchers. And the variety of popular campgrounds accommodate everything from pop-up tents to luxury RVs and anything in-between. Sand bars found around the lake also serve as popular camping destinations.
Bull Shoals Lake Boating and Water Activities
The southern waters of the Tri-Lake span the borders of both Missouri and Arkansas, just a 20-minute drive from downtown Branson, and begin where Lake Taneycomo ends, flowing eastwardly from Forsyth, Mo. into Arkansas. Bull Shoals Lake is an ideal destination for visitors interested in water skiing, tubing, wakeboarding and parasailing, as well as jet-skiing, swimming and boating. Its calm waters and smaller crowds make Bull Shoals a favorite among Branson locals, who reserve the right to share insider info on all the sweetest spots. Boaters set sail on more than 70,000 acres of water surrounded by about 1,000 miles of rugged and relatively undeveloped shoreline. 
Fishing
Bull Shoals is a popular fishing destination, famous for its white, large-mouth and spotted bass populations. And because Bull Shoals is considered a warm water lake on average and seldom freezes, it has no closed season, and it even offers some premier trout fishing not only at the world-class trout fishery near Bull Shoals Dam, but also where the lake's headwaters cross the tailwaters of Lake Taneycomo.
Record catches on Bull Shoals include a 5-pound, 5-ounce white bass, a 13-pound 14-ounce largemouth bass and a 21-pound, 1-ounce walleye. Crappie, bream and catfish of all sizes can also be found in Bull Shoals. Walleye are abundant in the lake, setting it apart from neighboring Table Rock Lake and Lake Taneycomo. In fact, it's not uncommon for anglers to land walleye in the 10-pound range.
Anglers and boaters on Bull Shoals Lake should, however, be aware of what section of the lake they access, since the applicable regulations vary from Missouri to Arkansas, and a perfect day on the lake could be spoiled by presenting an Arkansas license to a Missouri patrolman or vice versa.
Marinas and Boat Rental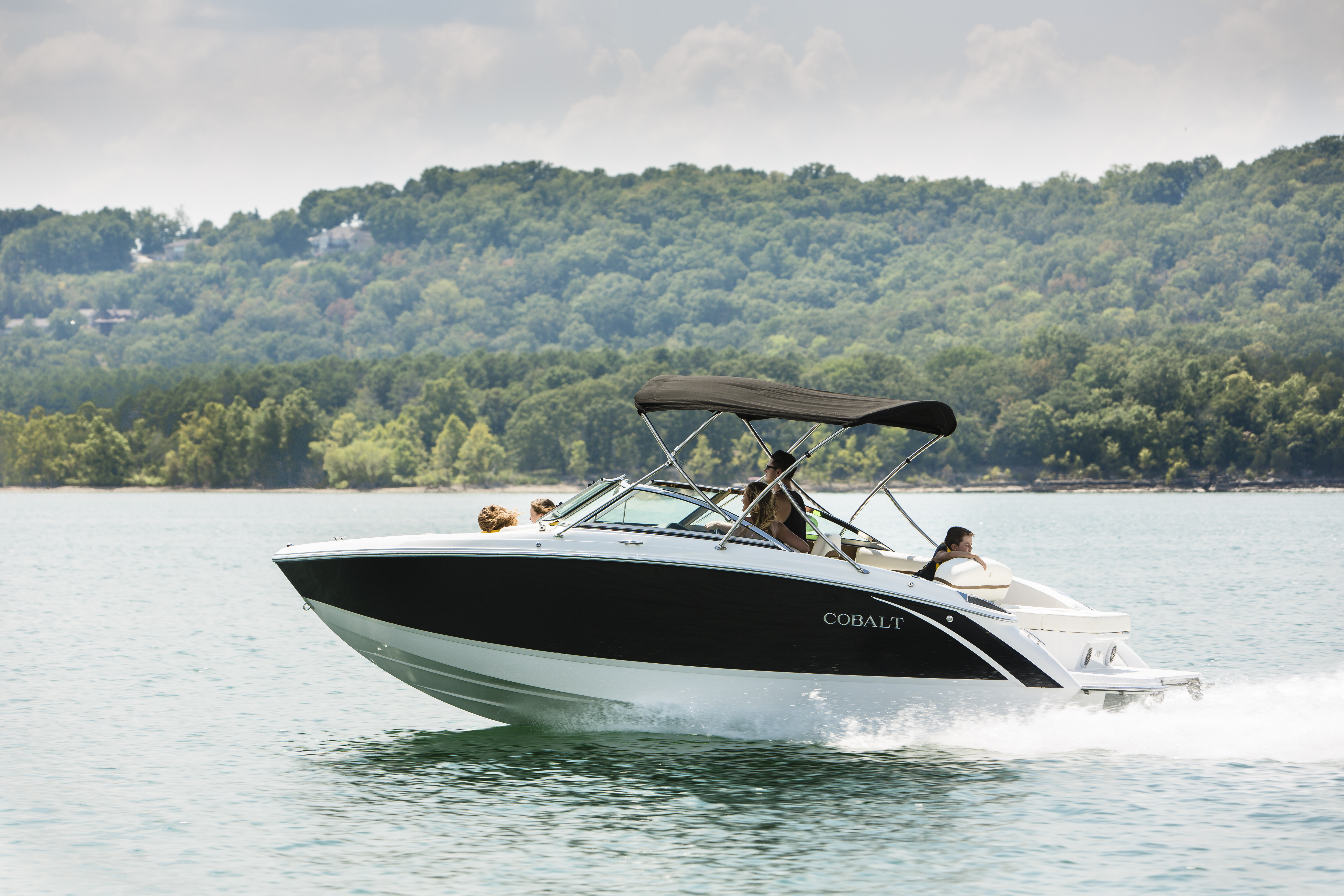 Of course, to catch the big ones, you'll need a proper boat – and you don't have to bring your own. A variety of marinas along the lake offer rentals of a variety of boats – some even feature guided bow-fishing trips. In fact, Bull Shoals Lake Boat Dock provides everything in fishing and boating, from pontoons and houseboats to fishing licenses and tackle. The marina also outfits everything you need for other forms of water recreation, including wakeboards and SCUBA gear, both popular activities on Bull Shoals. Several other marinas, including K Dock Marina, also rent visitors boats, including pontoons and various fishing boats.
Fishing Guide Services
Inexperienced anglers can still embark on a memorable fishing trip with the help of one of many fishing guides that promise to lead fishermen of all skills levels toward their daily limits. No matter what species you hope to catch, there's a guide to help you do it. Head back over to the Bull Shoals Lake Boat Dock, where the professional guides understand the unique techniques needed to successfully fish the lake, day or night. Likewise, anglers looking for a guide with decades of experience fishing the area can reserve a fishing trip with Stone's Guide Service, where Phillip Stone, a US Coast Guard-licensed and insured fishing guide, offers more than 20 years' experience fishing in the Tri-Lake area.
Hoping to hook crappie, trout or even catfish while fishing Bull Shoals Lake? Catch 'Em Guide Service promises the trip of a lifetime fishing for all of the above around the Bull Shoals Lake Reservoir, particularly crappie. Anglers can even spend a day with a professional angler. Elite Guide Service is run by FLW Touring Pro Eric Olliverson, who has made his living guiding and fishing full-time on the waters of the Tri-Lake area.
Nearby Restaurants
Of course, lake visitors tend to work up an appetite. And they can enjoy spectacular Bull Shoals Lake views while they enjoy a scrumptious family-style meal at Cookies' Restaurant, located at the Theodosia Marina and Resort to the east of Branson, features a menu that has something for everyone, including hamburgers and hotdogs for the youngsters (and not-so youngsters), pastas, meats and seafoods, as well as salads, soups and sandwiches for the light eaters. Cookies' also offers a full breakfast menu, daily and nightly specials, a salad bar, all-you-can-eat smorgasbords and plenty of homemade pies.
History of Bull Shoals Lake
The artificial lake was created in 1951 by the construction of Bull Shoals Dam in order for the Army Corps of Engineers to impound and prevent flooding from the White River, as well as to produce hydroelectric power. The dam is the last time the river is impounded as it flows toward its mouth on the Mississippi River. Therefore, the lake levels regularly fluctuate from 630 to 680 feet above sea level. Because of its importance to protect flooding for White River Basin-area residents, farmers and business owners, Bull Shoals' forested shoreline is mainly undeveloped, and features rugged Ozarks' scenery, including steep bluffs and rock ledges.
Visiting Bull Shoals Dam
Looking for an activity you can do on dry land? Bull Shoals Dam is the fifth largest concrete dam in the United States, totalling 2,256 feet long and 256 feet high. It's located approximately 7 miles north of Cotter, Arkansas. The dam features massive equipment used to produce hydroelectric power and is located within the Bull Shoals-White River State Park. A popular camping destination, the park features a visitor center situated on a high point across the dam with sweeping views of the White River, Bull Shoals Dam and Bull Shoals Lake. Interpretive exhibits are featured throughout the lobby, gift shop, Johnboat Theater and 1,720-square-foot Exhibit Hall filled with images of the river, lake and dam. These state-of-the art exhibits, and the video presentation in the Johnboat Theater, share the history of the area and tell of the fish found in the nearby waters. The center also includes an observation tower, gift shop, two classrooms, and the park staff's offices.
Discover more outdoor activities in Branson here!