Article
Clay Cooper's Country Music Express
At my dad's request, my whole family went to see Clay Cooper's Country Music Express and we were all impressed at the caliber of talent present in the theater.
My dad is a hard-core country music fan. He can tell you the artist behind almost any song, has an iPod that's filled with 99% country music, and sets all of the radio pre-sets in his car to country stations. One time on a 13 hour road trip we listened to country music the entire way. I thought I'd burst if I heard one more twangy guitar, but my dad loved every second of the car ride.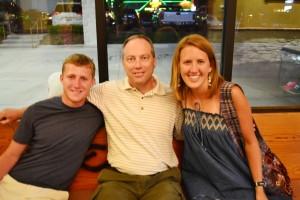 Even though I don't love country music as much as my dad does, growing up with country music played around the house has given me an appreciation for the crooning, the twang, the fiddlin' and the down-home-values that the genre offers. At my dad's request, my whole family went to see Clay Cooper's Country Music Express and we were all impressed at the caliber of talent present in the theater. Not only was there a blend of classic and contemporary country songs, but there was also hilarious comedy, country-style dancing, trick-roping, and much much more.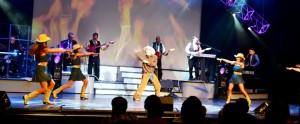 It's fitting that we went as a family to see the show because the backbone of the show is made up of Clay Cooper and his own family. Clay Cooper and his wife Tina Cooper run the show together and their son, talented young Colt Cooper is featured. Bringing their strengths of singing, dancing, and comedy to the set, the Coopers have created a family-friendly show that will have anyone entertained.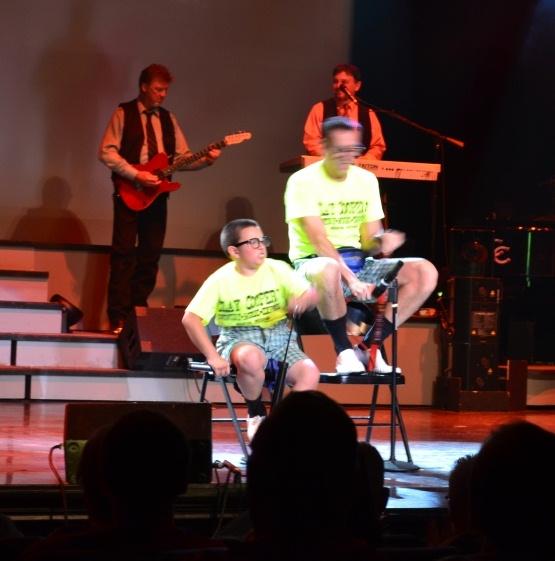 Before the curtain even rises, comedian Matt Gumm walks around the theater in his first of many guises and gets the audience laughing. It's the first of many comical moments in the show, and one that highlights Matt Gumm's creativity and innate knack for getting people to laugh out oud. Throughout the night, he plays a guitar with an electric mixer to create Latin music, impersonates famous country music artists, dons a nerdy personality for a cute act with Colt Cooper, and does much more to inject the show with a good dose of humor. It's the kind of good natured, family friendly comedy that gets everyone laughing.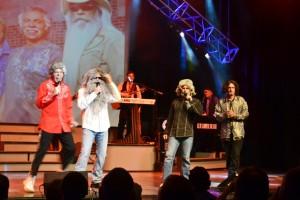 Matt Gumm doesn't take himself too seriously, and neither does Clay Cooper, the star of the show. It would be easy for him to simply stand on stage and play music - his talent as a singer is enough to sustain the show. However, Clay seems to view his job as an entertainer as a means to genuinely connect with audience members and create an environment that is fun and inclusive for everyone. He jokes around with audience members, serenades a few, and makes it a point to connect with as many people as possible. This down-to-earth form of entertainment makes the show even more enticing.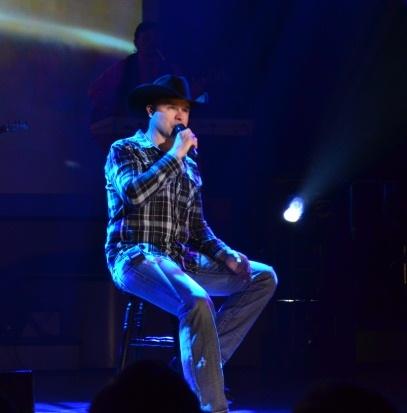 The show as a whole is bursting with talent. From the ten dancers choreographed by Tina Cooper, the six-piece band that recently added Joey Riley to the roster, to the comedic acts of Matt Gumm and Colt, Clay Cooper's Country Music Express offers much more than just country music. Although country music is the prominent feature of the night; Clay and others croon songs by Conway Twitty, Hank Williams, Garth Brooks, Brad Paisley and more. If you love country music (or want a really great venue to expose yourself to it) I'd definitely recommend Clay Cooper's Country Music Express, a place where singin', dancin', and laughin' meet to create a show you won't easily forget.
You can get tickets for the Country Music Express here and you find more Branson shows, get showtimes and more on the Live Shows page.