Inaugural event to be held June 7-8, 2019, behind Dick's 5 & 10
2019 marks the first year for the new and unique Branson Marble and Glass Festival, to be held June 7 and 8, 2019 in Historic Downtown Branson.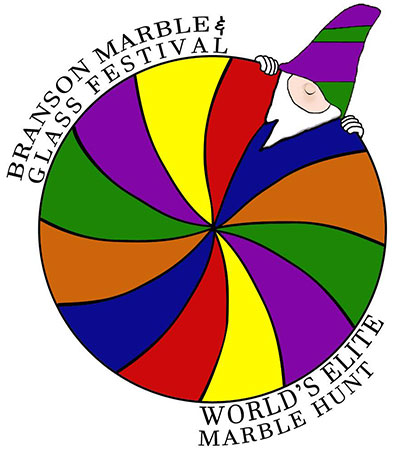 Downtown Branson Marble and Glass Festival Logo
Besides visiting with the talented artists who will have marble and glass creations for sale, there will be a demonstration area where visitors can watch the artisans at work. Elite Marble Hunters also is featuring a downtown-wide marble hunt, complete with prizes!
The Festival begins at 10 a.m. on Friday morning and continues through 6 p.m. Saturday evening. The festivities take place in the Awbery Parking Lot, located just behind Dicks 5 & 10, on Atlantic and Commercial Streets. After Friday's events, the festival moves to Liberty Plaza at 6 p.m. for a free First Friday concert in the plaza from The Petersens.
Admission is free.
When: Friday, June 7th 10 a.m. to 6 p.m. and Saturday, June 8th 10 a.m. to 6 p.m.
Where: Awbery parking lot behind Dick's 5 & 10, 100 W. Atlantic St, Branson Mo 65616
Why: 50+ Vendors; Live Demonstrations; Hand Crafted Art; Family Friendly Fun