Something that many may not realize is the diversity of dining styles they can experience right in Downtown Branson.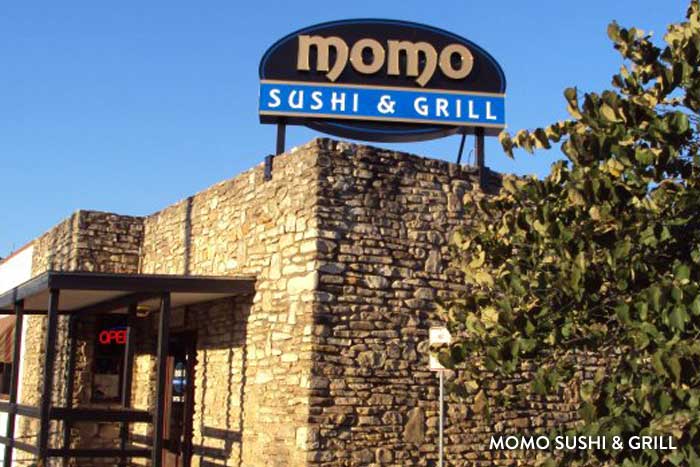 Japanese: MoMo Sushi & Grill
This Japanese restaurant is located at 120 North Sycamore Street and carries an assortment of all your favorite Japanese delights such as noodles, udon, teriyaki, tataki, and more! You will also want to try any one of their delicious desserts such as their mocha or tempura ice cream, green tea, plum or vanilla ice cream, cheesecake AND a birthday special that includes your choice of dessert and a lotus candle. Experience more than just the flavor of the food but also of the decorations. Beautiful Japanese paintings on the wall of a woman surrounded by falling cherry blossoms will make you feel as if you were already across the ocean. Small decorated trees with crystal leaves adds to the atmosphere of a fine dining experience. The restaurant also carries a bar where you can enjoy a refreshing drink of vodka, whiskey, rum, and more.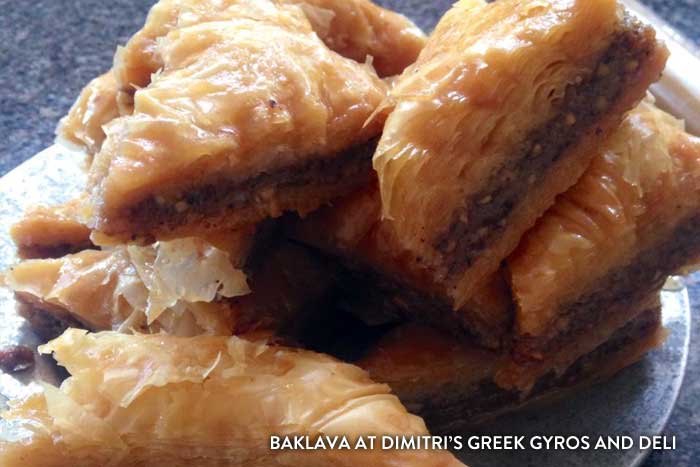 Greek: Dimitri's Greek Gyros and Deli
You will savor the many different flavors in this Greek restaurant! Located at 111 E. Main Street, the restaurant is run by a Greek family who is all about giving you the best authentic Greek experience in Branson. Enjoy their falafel, humus, tzatziki, and more as a great appetizer. Try out their gyros and other sandwiches for lunch, soups, sides, and Greek platters. For dinner, have at it with their delicious moussaka, pastitsio, or their Greek Dinner Plate. Try out their beverages of Greek Beer, Domestic Beer, House of Wine or Greek Wine, including non-alcoholic products. To finish off for dessert, try their baklava, cannoli, ice cream, or Dmitiri's Special Desserts. You will also enjoy the taste of their Greek décor including Greek music to add to your dining experience. Behind the cash register along the wall, you will see the story of the family and their Greek heritage.

American: Mr. G's Chicago Style Pizza, Farmhouse Restaurant, Branson Café, Clocker's Café, Fast Food Restaurants
Many will still enjoy homestyle cooking the American way in Downtown. With Mr. G's Chicago Style Pizza, you will be sure to enjoy some of the best pizza in town as well as their other menu items including their many appetizers, salads, sandwiches, and pastas. Farmhouse Restaurant includes a variety of homestyle dishes like their chicken and beef fried steak, catfish, barbeque plate and more. Branson Café is Downtown's oldest restaurant giving you their from-scratch cooking, fresh bakery breads, and desserts. Clocker's Café is known for their great breakfast menu items and are said to have the best biscuits and gravy in Branson. This restaurant carries daily breakfast and lunch specials and has a faithful line of celebrities who eat there regularly.
If you are looking for something fast or want to dine somewhere more familiar, Downtown also has Wendys, McDonalds, Steak and Shake, and Chik-Fil-A also available for your many tasty favorites.
Whether you are looking to try something new or stick to your all American favorites, there are many menus to try in Downtown that you won't want to miss!