Article
Experience Welk Resorts in Branson
With luxury amenities, lodging and 10,000 square feet of aquatic park adventure, Welk Resorts offers a special getaway for your next Branson vacation.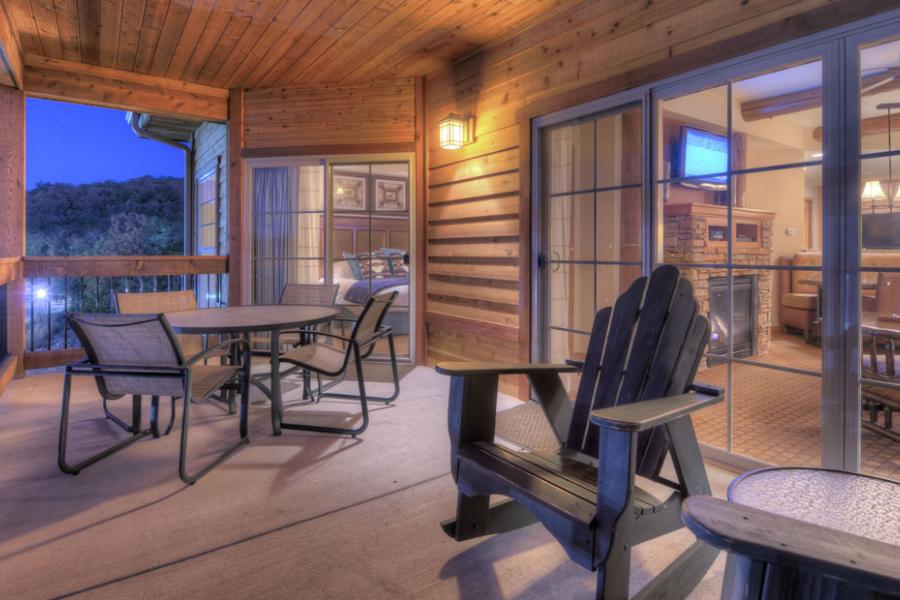 Inspired by the vision of music legend Lawrence Welk, Welk Resorts specializes in family hospitality from its five locations: San Diego, Palm Springs and Lake Tahoe in California, Cabo San Lucas in Baja, Mexico, and right here in Branson, Missouri. See what awaits at Welk Resorts in Branson:
LODGING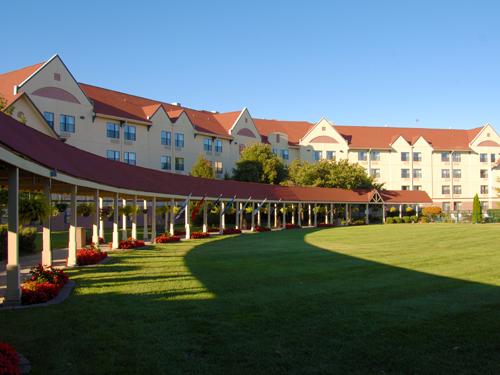 Welk Resorts has two incredible lodging options available. You'll find rustic themed accommodations at The Lodges at Timber Ridge, complete with exposed wood beams, stone fireplaces and private balconies or patios. Guests can stay active at the on-site fitness center or see a live production during select months at the Welk Resort Theatre.
The Branson Hotel at Welk Resorts features classically styled rooms with a modern touch, furnished with executive workstation areas, complimentary WiFi, a 32″ LCD flat panel TV and signature bath amenities. Deluxe and Premium rooms make this hotel ideal for families and couples.
WATERPARK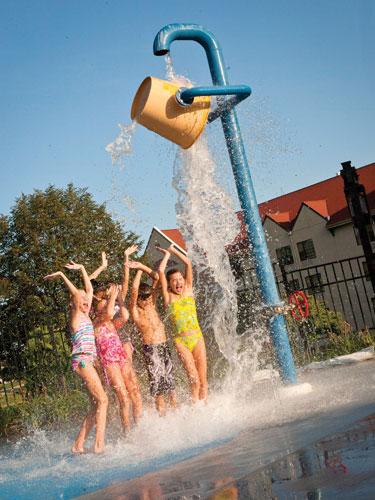 The Splash-a-Torium at Welk Resorts is cooler than the average water attraction. The 10,000 square foot indoor/outdoor play area includes traditional and heated pool areas, hot tubs and a 117-foot water slide. The outdoor portion is open seasonally, but you can splash and slide inside anytime during the year.
Dry off and enjoy the resort's Inspired for You program, which provides unique resort experiences for all ages. Activities range from guided hikes and archery lessons to leather crafting and dive-in movies in the Splash-a-Torium.
ENTERTAINMENT
Entertainers, such as Daniel O'Donnell and Trace Adkins, have performed at the Welk Resorts Theatre. You can skip the car ride and enjoy a performance right on the property. You can even get your ticket ahead of time to guarantee a spot at the show.
For announcements regarding more performances at Welk Resort Theatre, visit here.
Dining
Fuel up for all your resort activities at the Stage Door Restaurant. You'll find breakfast staples on the menu including hash browns, breakfast casserole, eggs, bacon and waffles. Stage Door also offers a wide variety of healthy options, making it easy for guests to stay on track while on vacation. Take advantage of casual poolside dining, have lunch on the restaurant patio or grab a meal to-go to enjoy from the comfort of your room. Those needing a quick refreshment can visit the restaurant's lounge for appetizers, sandwiches, a variety of cocktails, specialty beers, wine, or non-alcoholic beverages.
With on-site attractions, entertainment and first-class accommodations, Welk Resorts in Branson offers a one-of-a-kind hospitality experience.
Order a FREE Branson Vacation Guide to plan the rest of your trip to Branson here.
Places Mentioned
Find Your Next Branson Adventure