Fritz's Adventure, one of Branson's top family attractions, is home to the nation's first outdoor aerodium flying experience!
The nation's first outdoor Aerodium flying adventure can be found at Fritz's Adventure in Branson's elaborate Entertainment District. Guests can enjoy the extreme thrill of skydiving within a safe vertical, outdoor wind tunnel. With trained professionals in place, Fritz's Adventure displays safety as their top priority for the outdoor aerodium's controlled environment.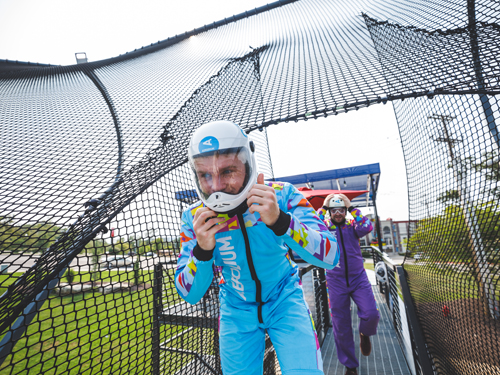 Each excursion lasts about 40 minutes between the stunt demonstration, flight school, explanation of safety equipment, formal flight lesson and actual time in the air. Guests fly under instructor supervision, as the open-air wind tunnel generates winds of up to 140 miles per hour.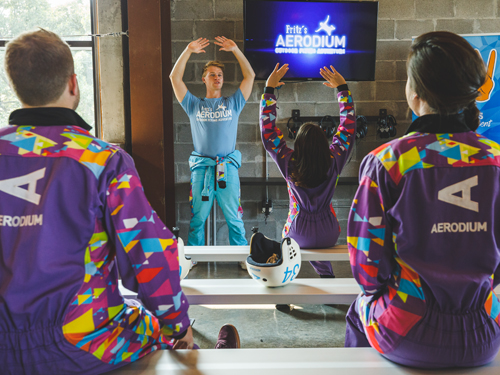 After experiencing the Aerodium, explore the dynamic indoor adventure facility only steps away. With more than 80,000 square feet of climbing, tunneling, sliding, ziplining and more, Fritz's Adventure is a place to safely challenge oneself. Designed with a perceived element of risk, this safe environment allows visitors of all ages to face fears, strengthen relationships and create lifelong memories.
Fritz's Aerodium has grounded all flights for 2020, but will welcome you back for new adventures in 2021.