Brad Ross Brings The Magic Back to Branson
Award-winning international illusionist Brad Ross is back in Branson, and he is bringing an array of captivating illusions to the stage! Live at the Branson Famous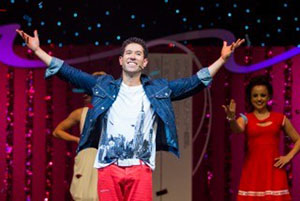 Theatre, Ross combines twists on traditional magic and artful storytelling to create an interactive experience for the whole family. 

See the evolution of magic through history. Witness appearances and disappearances of Ross and his cast, and catch a glimpse of Ross's magical inspirations all in one show! Ross creates a personable environment filled with wonder for all ages. With even the slightest imagination, Ross's audiences are sure to leave able to see the magic in the world around them.

Formerly a part of Silver Dollar City's "Celebrate America" festival, Ross has also performed internationally with Disney Live! in Mickey's Magic Show and has been featured on television networks such as Disney Channel, NBC, CBS, ABC and more. Ross was named "Best International Family Entertainer" and received the Merlin Award, a prestigious honor awarded by the International Magicians Society.

For more information about show schedules, click here. To reserve tickets, call 417-231-4999. Ross is transforming the magic scene in Branson. You won't want to miss out!

Friday Once you arrive in Branson, settle in at your home away from home. Branson has accommodations for just about every budget and preference, so you are sure to find a...