Branson to Host Youth World Series Event
Some of the best youth baseball teams in the world are destined for Branson's Ballparks of America when the Cal Ripken Major/70 World Series comes to the Missouri Ozarks.
Scheduled for Aug. 3-10, 2017, the event will feature teams of 12-year-old athletes that make it through a difficult season and advance to play in the tournament.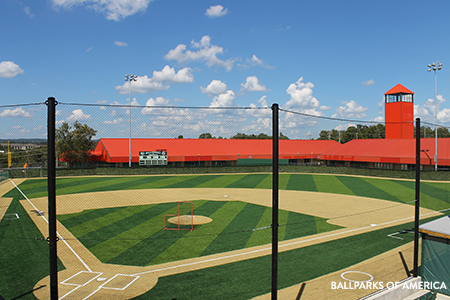 Out of hundreds of teams from around the globe, only 18 will earn a spot in the tournament and have a chance at being crowned Cal Ripken World Series champions.
Branson's Ballparks of America is an ideal home for the tournament and gives teams a feel for playing in the majors. After all, the five ballparks inside the complex are designed to emulate both current and historic big-league stadiums.
Among them are St. Louis Stadium, which resembles Busch Stadium, home of the St. Louis Cardinals; and Brooklyn Field, designed after Ebbets Field, the home of the Brooklyn (now Los Angeles) Dodgers from 1912-57. 
Other parks in the complex are modeled after Wrigley Field in Chicago, Fenway Park in Boston and the former Tiger Stadium in Detroit.
St. Louis Stadium is perhaps the venue's signature feature, as it's the largest park, with a seating capacity of 500, and has an outline of The Gateway Arch - an iconic symbol of Missouri - depicted in the outfield turf.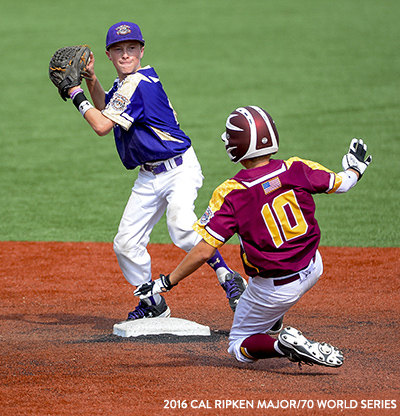 Other fields pay homage to baseball history with their signage, scoreboards and seats. Chicago Field has reclaimed seats from Camden Yards, home of the Baltimore Orioles, while Boston Park has 96 reclaimed seats from Fenway Park.
Boston Park also has a feature that will draw the attention of power-hitters; the 18-foot-tall "Little Green Monster" in left field recreates its big-league counterpart, the 37-foot-tall Green Monster at Fenway.
The Cal Ripken Major/70 World Series is sponsored by Babe Ruth League, Inc., which is headquartered in Hamilton, N.J. The World Series event has, for the past 13 years, been held in Maryland.

This year make plans for a long golf weekend in Branson. Though you won't be able to sample all the courses in the Branson area in a single visit, you will get a satisfying...