Memorial Day Fireworks in Branson
The Branson summer season officially starts with a bang! Everyone can enjoy a Memorial Day weekend full of firework extravaganzas on Table Rock Lake. The two brilliant displays of colors, sparkles and thundering booms usher in summertime as they honor our fallen loved ones. Firework displays will be available at the following locations: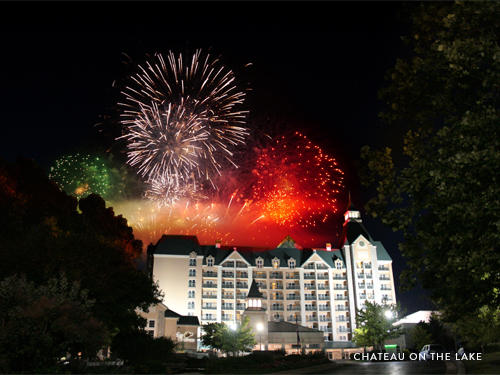 The famous Branson resort knows how to put on a show, and its multiple firework displays throughout the year are certainly memorable. Celebrate Memorial Day May 27 at Chateau on the Lake with an outdoor barbecue event, complete with live music. While the display is primarily provided for guests' enjoyment, the public is also invited to take in the show, either from the property's grounds, the peninsula just north of Table Rock Dam or from their boat on the lake.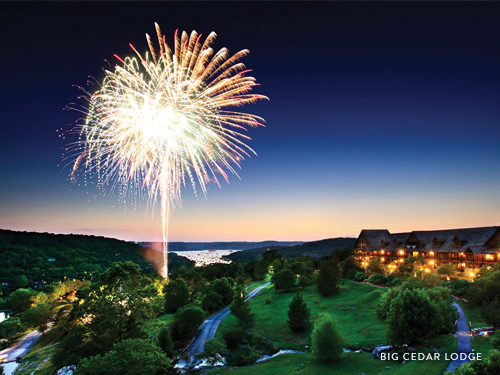 The premier wilderness resort also presents impressive fireworks displays each Memorial Day weekend. Easily viewable from Table Rock Lake, the display will light up the night skies for all to see May 27 at dusk. And in true American spirit, Big Cedar Lodge invites all to enjoy the event – just don't forget to bring some lawn chairs or a blanket!