New Year's Eve In Branson
The year is coming to an end and it's time to celebrate the beginning of a new year! Looking for a fun way to ring in the new year?

New Year's Eve is a time to say goodbye to the past year and look forward to all the possibilities ahead of you. Take the time to step out of the everyday norm and celebrate 2019 at one of these Branson New Year's Eve events: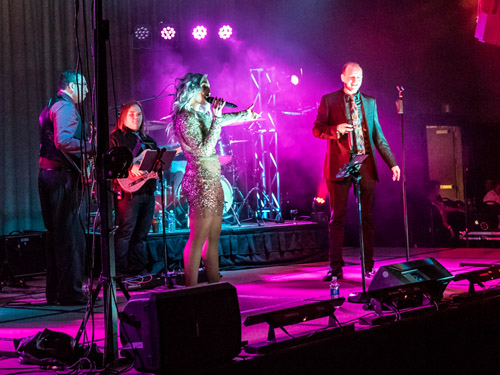 Ring in the New Year by dancing the night away when you make your New Year's Eve reservations at Chateau on the Lake.
From the moment of arrival to the stroke of midnight, you will enjoy an evening filled with fantastic entertainment, food, toasts, balloon drop and fireworks! Make reservations by calling 1-888-333-5253.
For a special New Year's Eve celebration on Monday evening, bring your loved ones to the New Year's Eve dinner at The Keeter Center. Enjoy a farm-to-fork inspired four-course meal featuring dancing, live music, and a sparkling cider toast.
Reservation required.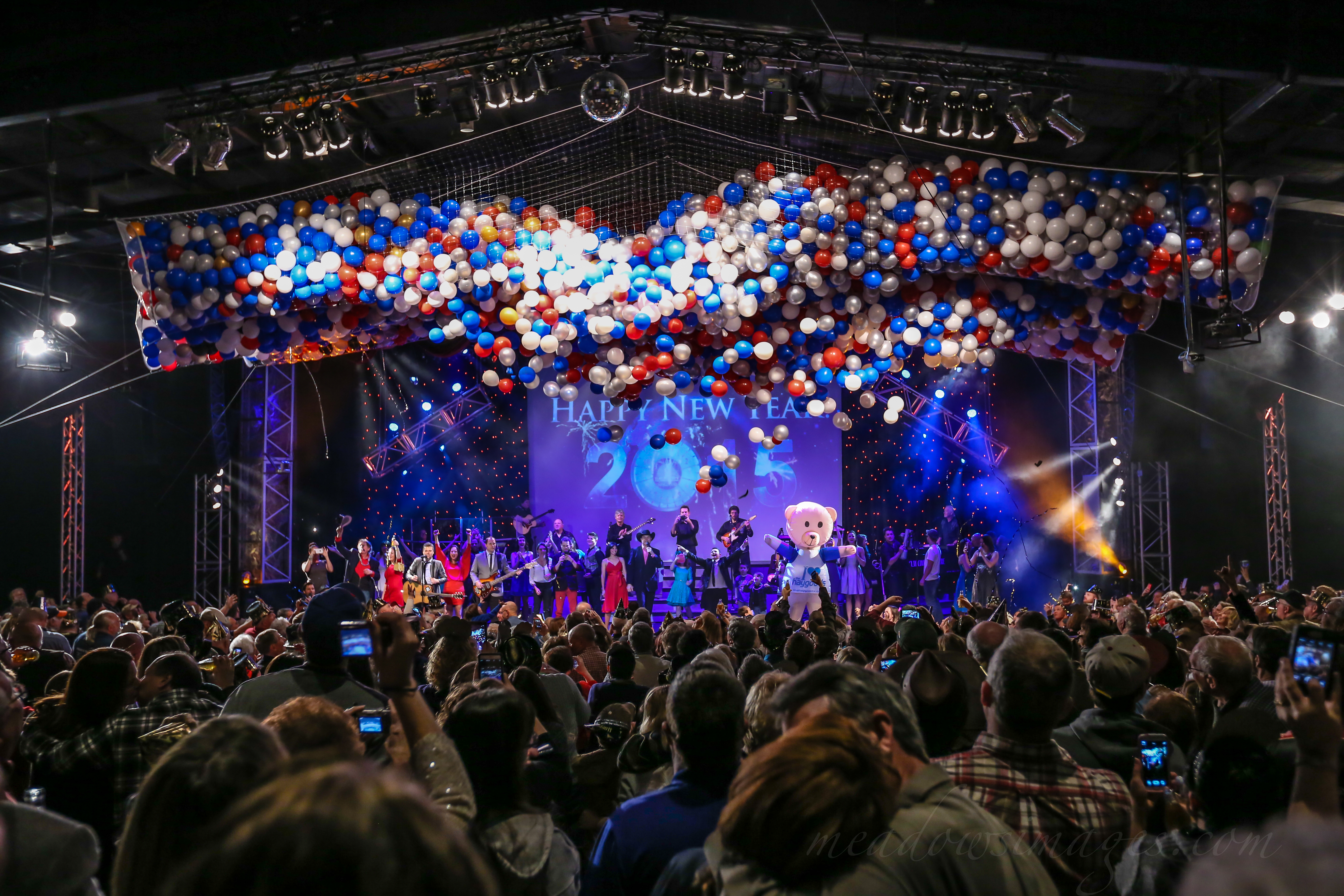 Celebrate New Year's Eve at the Clay Cooper Theatre with an unforgettable blowout party! Why spend your evening of celebration with just one show when you can party with Clay Cooper and the Haygoods? The evening will begin with music and mayhem of those five brilliant boys, and that one glamorous girl, known as "The Haygoods." Following an intermission where you'll enjoy hors d'oeuvres and a cash bar, you'll be dazzled by Branson's one-and-only "Clay Cooper!" With help from his wife, Tina Cooper, rising star Colt Cooper, and an impressive team of expert entertainers, you'll enjoy a performance that's full of a wide variety of country, gospel, and pop hits and enough laughs to make your belly ache.
Oh, and don't forget the party favors! The exciting finale brings out both "Clay Cooper" and "The Haygoods" to help you welcome the New Year with a bang, including an alcohol-free toast and the traditional balloon drop. This New Year's Eve event is one that you won't soon forget!
Take a ride in style when aboard this 21 and up Main Street Lake Cruise. The Landing Princess sets sail on Lake Taneycomo to say goodbye to the old year and bring in the new one. Main Street Lake Cruises will make you a part of the party on their 100-ft yacht.
Bring your friends and loved ones along and toast in the new year together! Tickets will sell out in advance. Call 417-239-3980 or 877-38-BOATS to reserve your seat.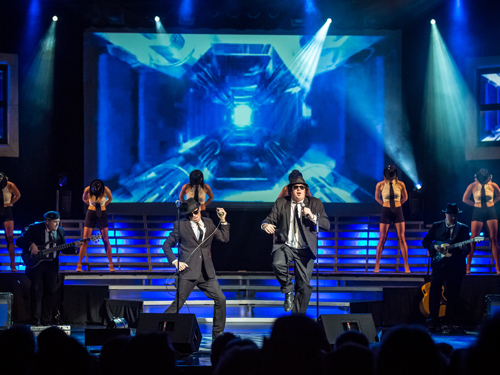 Nothing says "Happy New Year" quite like a Branson show! Coming to you live from Dick Clark's American Bandstand Theatre, some of the best live tribute entertainment can be found at Legends in Concert!
You'll experience performers such as the Blues Brothers, Johnny Cash, Tina Turner, Elvis, Elton John, and special guest Cher. Guests can also enjoy party favors, a gourmet boxed lunch, and more.
The New Year's Eve Cruise on Showboat Branson Belle includes a four-plus-hour extravaganza with a delicious freshly prepared 3-course meal, exciting musical variety show followed by live music and dancing. Enjoy the countdown to the new year by toasting with sparkling grape juice and party favors!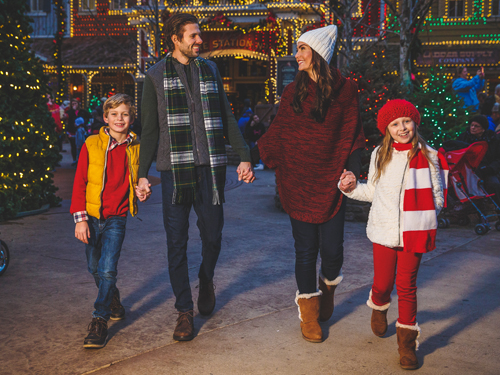 Spend the day at the 1880s theme park and celebrate the beginning of a brand-new year at Silver Dollar City during the New Year's Celebration featuring special entertainment including:
Music and comedy by Biff Barker New Year's Radio Show, hallmarks of the ol' Silver Dollar Saloon. The audience becomes part of the make-believe radio station KSDC as Bill rings in the New Year. The melodious and madcap style of entertainment will have everyone laughing and singing down memory lane. For those who love to get up and move, a dance party is a must! Members Only, an '80s tribute band, is going to lay down tracks of iconic groups like Chicago, Journey and Kansas so that everyone can dance the night away.
Taking popular songs from all genres, The Cleverlys, use a blending of music and comedy to turn songs into Bluegrass hits. These musicians from Stone County, Arkansas have appeared at CMA Music Fest and the Grand Ole Opry. Don't miss out on Chad Chesmark's award-winning sleight-of-hand magician performance. He has been "wowing" audiences since the age of six and is coming to Silver Dollar City to astonish you into 2019.
While you're strolling through the park, enjoy Silver Dollar City's 6.5 million lights, including 1.5 million lights in the Christmas In Midtown light spectacular. Don't miss your chance to visit the place The Travel Channel hailed as "The Most Illuminated Park on Earth" before we close for the season!
Add in the already happening fun of the park's An Old Time Christmas and your trip to Silver Dollar City – where 6.5 million lights bring sparkle and shine to the Missouri Ozarks – and you're sure to have an amazing beginning to 2019.
Only Branson has "Hamners' New Year's Eve Fiesta Party," to ring in the New Year! You'll celebrate with the cast, crew, and staff of the incredible Hamners' Unbelievable Variety Show, enjoying an extended version of the show. And, of course, there's a marvelously festive dinner of hand-held foods from Mexican Grill Villa, fun contests with excellent prizes and family-friendly beverages for all to enjoy!
The show includes a festive theme, with the added feature of a phenomenal laser show countdown to midnight! Don't spend your New Year's staring at the television, spend it with one of Branson's most beloved couples, their extended family of feathered friends and talented entertainers at the "Hamners' New Year's Eve Fiesta Party!"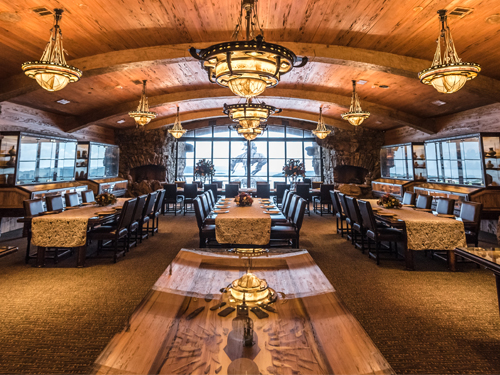 For kids, a "Welcome to the Jungle" themed party is a fun way to celebrate the last day of 2018. With dinner served, snacks provided throughout the evening, face painting, balloon art and fun games, this is one party every kid will want to attend. The festivities will be from 7 p.m. – 12:30 a.m. for kids ages 4 through 12 in the Kids Nature Center located in Fun Mountain.
For teenagers ages 13 through 17, the Masquerade theme party in the Table Rock Room is one that they won't soon forget. Beginning at 7 p.m., attendees will receive a 3-course meal, amazing snacks and a mocktail bar. Also available are Fun Mountain's arcade games, laser tag, spin zone, flip zone and climbing wall.
For adults 21 years and older, the Worman House, located at Big Cedar, is hosting an upscale New Year's Eve party. With a 5-course meal, full band and champagne toast at midnight, ringing in the New Year has never been more special. Since there is only one seating during the event, your party keeps their table throughout the evening.
All the New Year Eve's celebrations are open to the public, but reservations are highly encouraged!
Want to begin the New Year with a new wardrobe? Click here to check out shopping in Branson!