New Year's Eve In Branson
There is no better place to ring in the New Year than Branson, MO. Our live show celebrations, delicious dinners and world-class attractions know how to bring the party!

This New Year's Eve, welcome 2020 with one of Branson's unforgettable New Year's Eve celebrations: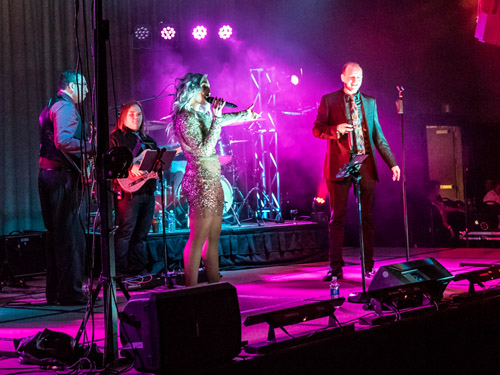 Spend your New Year's Eve dancing the night away at Chateau on the Lake Resort, Spa and Convention Center. Enjoy an evening filled with fantastic entertainment, food, toasts, balloon drops and fireworks. Reserve your ticket to fun today. 
For a special New Year's Eve celebration, bring your loved ones to The Keeter Center's New Year's Eve dinner. Enjoy a farm-to-fork inspired four-course meal paired with dancing, live music and a sparkling cider toast. Reservation required.
For Branson's newest New Year's Eve experience, don't miss the New Year's Eve Party at Pierce Arrow Theatre! This special production is featuring special guest Little Texas and your hometown favorites, Pierce Arrow Decades. In addition to the showstopping performances, you will enjoy food and a full cash bar catered from Little Hacienda, as well as what may be the biggest balloon drop in Branson's history at the stroke of midnight! Seating is limited, so reserve yours today.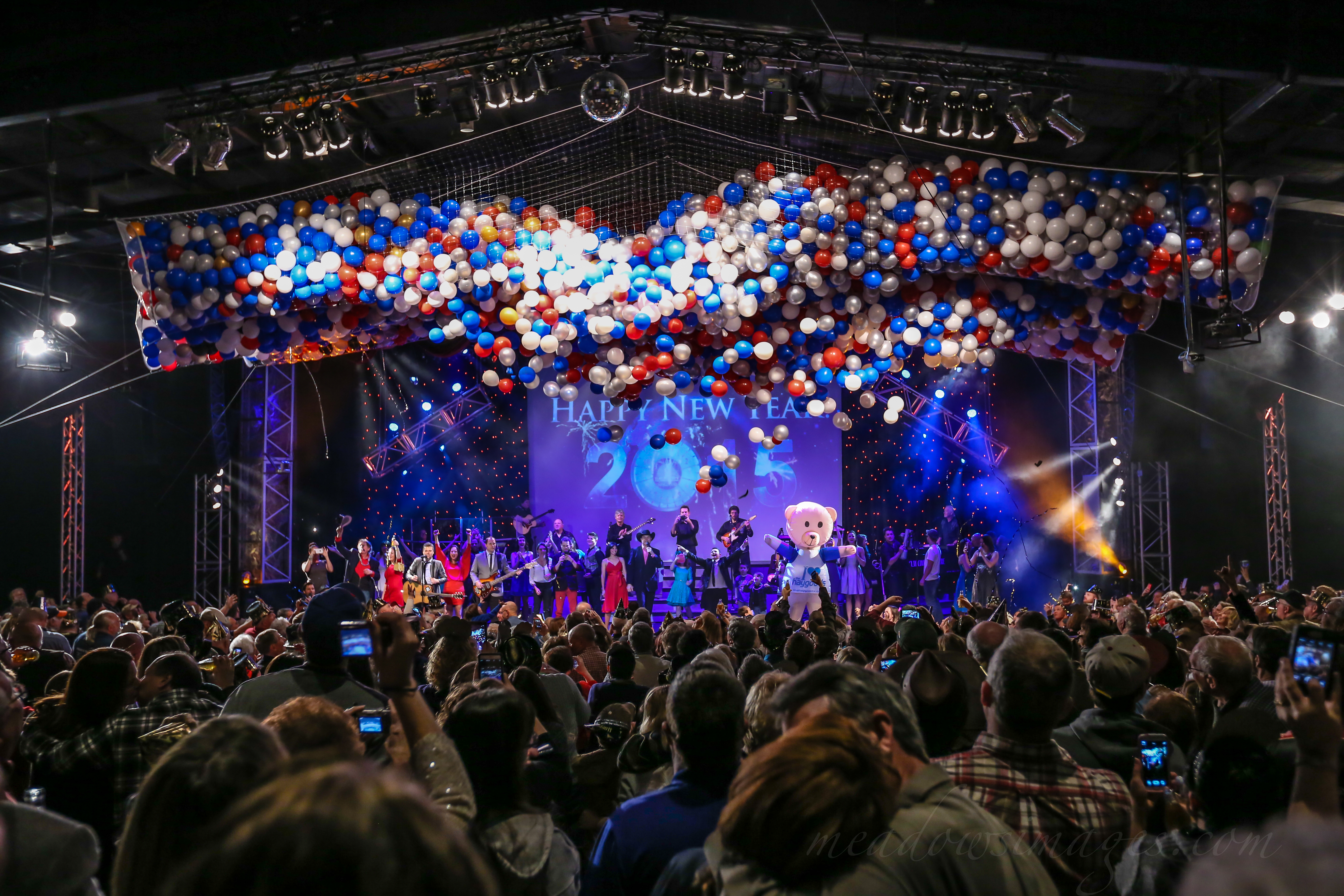 Celebrate New Year's Eve with the Clay-Goods Jambor-Eve show at the Clay Cooper Theatre. Join the Haygood family and Clay Cooper's Country Express for a family-friends, unforgettable New Year's party. Hors d'oeuvres and a cash bar are available if desired. After hours of entertainment, a massive balloon drop will commence makring the beginning of the New Year. To commemorate your night, enjoy a specially designed party favor on the house. Check out our other amazing New Year's Eve shows. 
The Paddlewheel presents the 2020 Rock the Dock New Year's Eve party from 8pm-1am on New Year's Eve. Featuring DJs, two dance floors, indoor and outdoor seating, party favors, a photo booth and special food and drink options, this party will be hard to beat! You'll get to see New Year's from Times Square through the big screen with an "East Coast Toast" at 11 pm, and a complimentary champagne toast at midnight. Guests must be 21 and up. Seating in limited, call (417) 239-3980 today.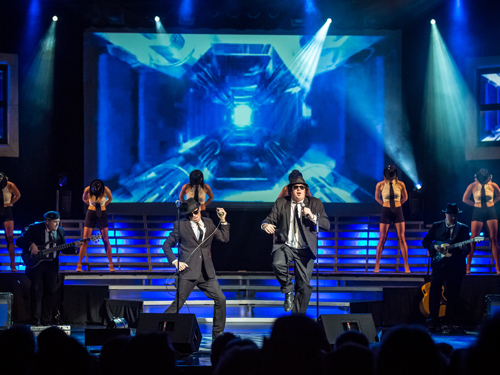 Nothing says "Happy New Year" quite like a Branson show! Coming to you live from Dick Clark's American Bandstand Theatre, some of Branson's best live tribute entertainment can be found at Legends in Concert! Don't miss our other favorite New Year's Eve live shows. 
You'll experience performers such as the Blues Brothers, Tina Turner, Elvis, Brooks & Dunn, Elton John, and special guest Cher. Guests can also enjoy party favors, a gourmet boxed lunch, and more. Make plans to rock and reminisce with Lengends in Concert this New Year's Eve! There's even more New Year's Eve shows in Branson this year. 
The New Year's Eve Cruise on Showboat Branson Belle includes a four-plus-hour extravaganza with a delicious, freshly prepared 3-course meal, exciting musical variety show followed by live music and dancing. Enjoy the countdown to the new year by toasting with sparkling grape juice and party favors!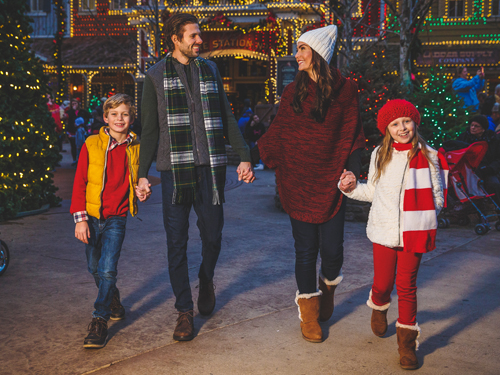 Taking popular songs from all genres, The Cleverlys, use a blend of music and comedy to turn songs into Bluegrass hits. These musicians from Stone County, Arkansas have appeared at CMA Music Fest and the Grand Ole Opry and will be featured at Silver Dollar City on New Year's Eve. Additionally, Members Only will be singing in the New Year at the Red Gold Heritage Hall. 
Stop into the Silver Dollar Saloon for an hilarious holiday adventure - Fa-La-La Follies. The saloon gang will comedically sing and dance their way into 2020. Join comedian Bart, the girls and the Silver Dollar Band as they bring the house down with unbeatable comedy. Or join award-winning clean comedian Greg Bennick in the Riverfront Payhouse. 
While you're strolling through the park, enjoy Silver Dollar City's 6.5 million lights, including 1.5 million lights in the Christmas In Midtown light spectacular. There's also a brand new 8-story Christmas Tree featured in the world-famous Joy in Town Square. 
Silver Dollar City is open from 11 am to 7 pm on New Year's Eve and Noon to 8 pm on New Year's Day. Get your ticket today!
Only Branson has "Hamners' New Year's Eve Fiesta Party," to ring in the New Year! You'll celebrate with the cast, crew, and staff of the incredible Hamners' Unbelievable Variety Show, enjoying an extended version of the show. And, of course, there's a marvelously festive dinner featuring foods from Mexican Grill Villa, fun contests with excellent prizes and family-friendly beverages for all to enjoy!
The show features a phenomenal laser show countdown to midnight! Don't spend your New Year's staring at the television, spend it with one of Branson's most beloved couples, their extended family of feathered friends and talented entertainers at the "Hamners' New Year's Eve Fiesta Party!"