Textiles, Quilting, and Weaving, Oh My!
It's no secret – Branson is a community dedicated to keeping traditions alive. Textiles, quilting and weaving prove to remain highly esteemed and treasured arts in Branson. Be sure to visit the following Branson area shops to fulfill all your textile wishes and to continue keeping the tradition alive.
Quilts & Quilts the Fabric Shoppe
In addition to offering stunning completed quilted products, Quilts & Quilts provides books, fabric, gifts, kits, notions, patters, and wool products! Talk about a one-stop shop!
3500 N. Gretna Rd., Branson, MO 65616
(417) 334-3243
With two central locations, we have no doubt that you will find the perfect gift or home décor piece from Ozark Quilts & More!
4320 Gretna Rd., Branson, MO 65616
(417) 336-6364
121 W Main St., Branson, MO 65616
(417) 334-6375
Recently relocated, Homestead Fabrics & Woolens provides a true hometown feel to this timeless hobby! There are many classes and resources available.
215 Gage Dr. Suite K, Hollister, MO 65672
(417)239-6503   
All your essential quilting needs can be met at the Quilted Cow. Their shoppe features quality fabrics, sewing notions, books, patterns and gift items to bless quilters in your life! Additionally, they offer weekly Facebook live "Party in Your PJ's" and long arm quilting services.
18593 Business 13, Suite 203, Branson West, MO 65737
(417) 272-0000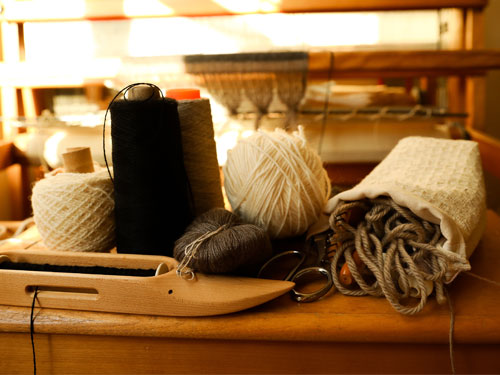 Branson Quilts has been firmly established in Branson for over 20 years! They offer competitive prices for both traditional and contemporary quilts at all 4 locations.
In the IMAX Theater at 3562 Shepherd of the Hills Expressway, Branson, MO 65616
(417) 336-6294
1940 West 76 Country Blvd. Suite 120, Branson, MO 65616
(417) 334-3736
1217 Branson Landing Blvd., Branson, MO 65616
(417) 337-8458
118 West Main St., Branson, MO 65616
(417) 334-9223
Miss Kate's Quilts at Silver Dollar City
Located in the heart of Silver Dollar City, Miss Kate's offers a variety of blanket kits, quilt kits, clothing items, clothing kits, bags and totes. They also provide Christmas fabrics all year 'round!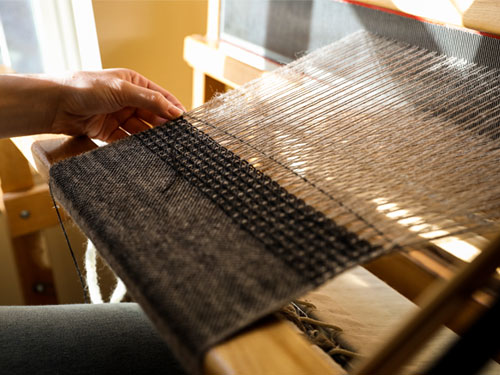 Midtown at 399 Silver Dollar City Parkway, Branson, MO 65616
1 (800) 888-7277
Edward's Mill at College of the Ozarks
Student's at College of the Ozarks who work at Edward's Mill specialize in weaving products on looms as well as hand-weaving baskets. Visitors can view the weaving process as well as purchase the products created.  
100 Opportunity Avenue, Point Lookout, MO 65726
(417) 335-2618
We're "sew" excited to see you in Branson!