Think Business and Pleasure Don't Mix? They do at a Branson Spa
Whether you're planning a large convention in Branson or just organizing a meeting for a small group, there are many ways you can take advantage of Branson's excellent spa services.
Spa Chateau
At Spa Chateau, one popular option among groups is to hire a therapist to administer chair massages in a breakout room or pre-function area during meetings, said Nathan Wood, director of sales for Chateau on the Lake.
Therapists can set up mini-massages on a trade show floor, but those services are usually booked 30 days in advance.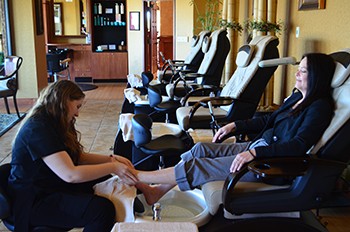 Another option is to see how many people in your group plan to get a spa treatment and see if you can score a discounted group rate.
"Based on groups and the need we will offer discounts, based on availability," Wood said. "Our spa services are very popular with groups, especially those that may have travelers that arrive prior to the meeting dates or stay after. Also if a meeting attendee brings a significant other they seem to use the spa to relax and refresh."
And several rooms at the Spa Chateau boast stunning views of Table Rock Lake.
Cedar Creek Spa at Big Cedar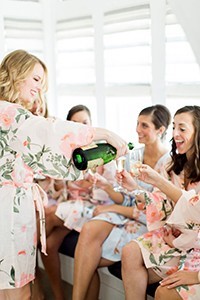 Another lovely option is Cedar Creek Spa at Big Cedar, which is very popular with wedding groups and bachelorette parties.
A spa day is the new bachelorette party, said Kelly Hollingsworth, spa manager at Cedar Creek Spa at Big Cedar.
"We have a spa suite that can be set up for groups or bachelorette parties, Christmas parties. We have women come from Kansas City, Saint Louis and Tulsa," Hollingsworth said.
The suite boasts stone top vanities, large full-length mirrors, and French doors that open to a private patio and outdoor fireplace. Wedding parties love the spa suite because they can all get their hair and nails done and get ready together.
One of the most popular group treatments in the 18,000 square foot Cedar Creek Spa is to pick two items off the sampler menu, which features a variety of 45-minute treatments. The mini-massage and facial combination is a top pick, said Hollingsworth.
Cedar Creek is a sight itself with hand-hewn timber ceilings, natural stone floors, handcrafted stained-glass accents and antique-style chandeliers.
Aside from small groups booking the spa, a lot of spouses attend conventions with their husbands and pamper themselves during the convention or extend the stay after the convention and turn it into a mini-vacation, she said.
Bella Medici Medical Spa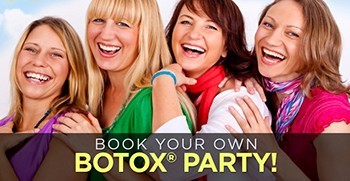 There's luxury, pampering and romance, but for a completely different type of group experience, try a Botox party from Bella Medici Medical Spa.
Botox parties are a trend right now, said Morgan Bachofer, practice manager. The typical size of these events is 20 to 30 women, but the spa can accommodate more, she said.
"We provide all the food, drinks, champagne. It's a lot of fun," Bachofer said.
Botox parties are a favorite among women ages 30 to 60 but the ladies come from a variety of trades or industries.
If it's a women's convention or the ladies are meeting at a hotel, Bella Medici can bring the party to them, they just need to fill out appropriate paperwork first, Bachofer said.
Whatever you desire, there's a spa option in Branson to meet your needs.
Want to learn more?
Big Cedar Spa: http://www.bigcedar.com/spa/
Spa Chateau: www.spachateau.com
Bella Medici Medical Spa: www.bellamedici.com