Subheading:
Branson MO – (November 1 – December 31, 2016) Please join us in celebrating the magic of the season with our "LEGENDARY" lineup at Legends in Concert.
We are pleased to announce that after a 13 year absence, we are thrilled to have Brian Duprey and his amazing tribute to Frank Sinatra join us for the Christmas season. Adele, George Strait, Elvis and The Blues Brothers™ round out the lineup which features "New York, New York" from Frank Sinatra, "Hello" from Adele, "Blue Christmas" from Dean Z as Elvis, and the hilariously warm and fuzzy "Christmas Medley" performed by The Blues Brothers™, as well as some of the favorites from "The King of Country", George Strait .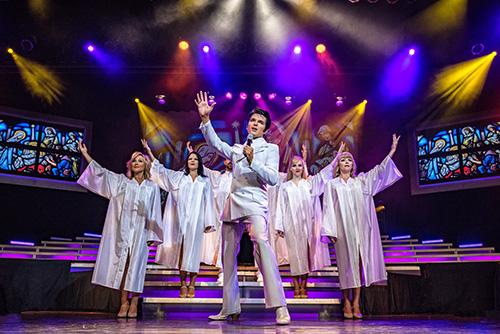 A highlight of the finale, "O Holy Night", reminds us of the true meaning of the season. The finale also showcases each Legend performing their favorite Christmas song. There's even a special appearance by the "jolly old man in red", Santa!
Make plans now to rock and reminisce into the New Year at Dick Clark's American Bandstand Theater with a special 9:30pm New Year's Eve show starring Adele, Frank Sinatra, George Strait, The Blues Brothers™ and Elvis. Enjoy our midnight celebration with party favors and a delicious meal.
To make some magical Christmas memories, see Legends in Concert at 3 & 8 p.m. at Dick Clark's American Bandstand Theater, located at 1600 West Highway 76. Call 417-335-STAR for tickets and information or visit www.legendsinconcert.com.