Media Contact: Valorie Coleman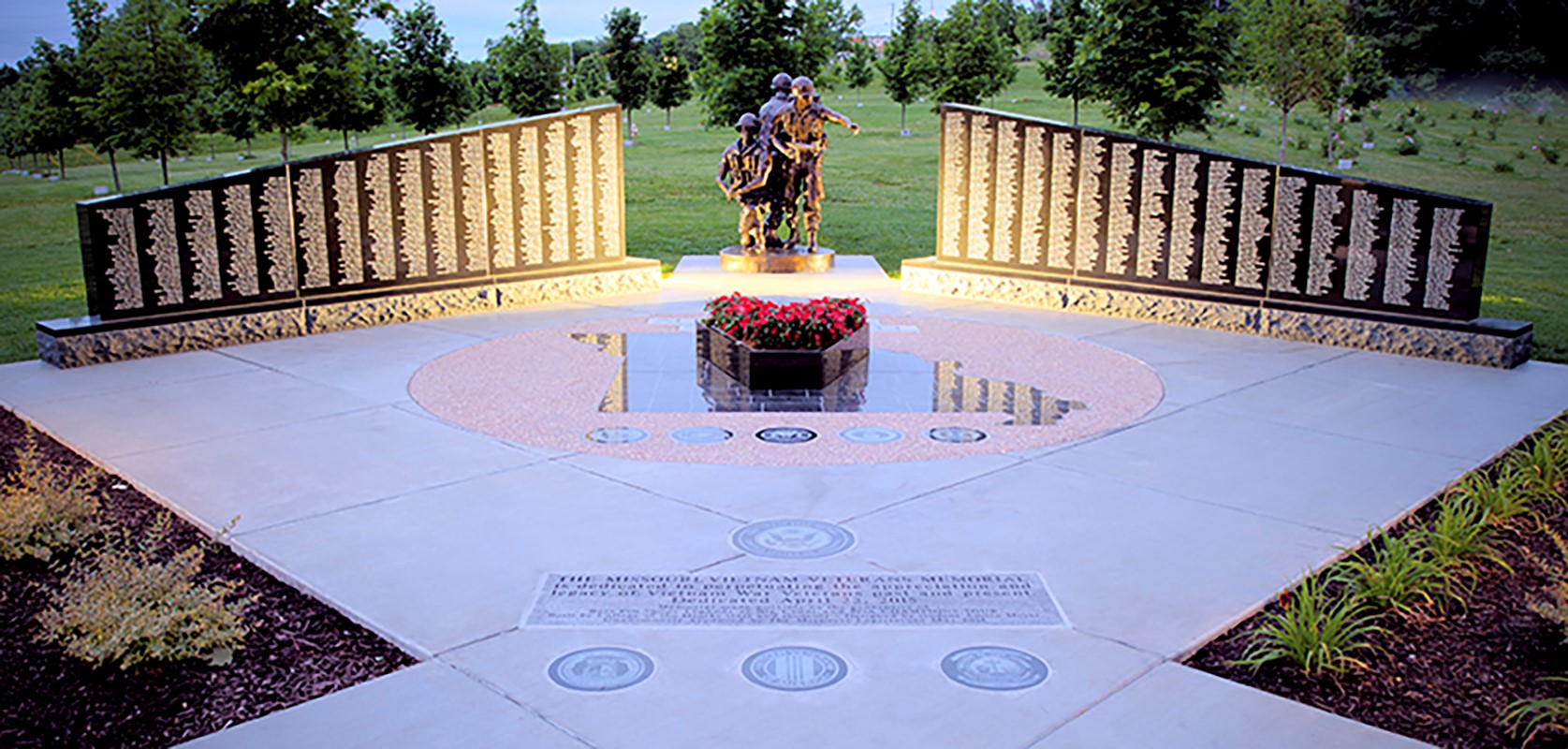 Public Relations Director
College of the Ozarks
Point Lookout, MO 65726
Office: (417) 690-2212
Cell: (417) 365-2727
Email: [email protected]
College of the Ozarks to observe Vietnam Veterans Day, March 30
POINT LOOKOUT, MO. — College of the Ozarks will have a special service honoring Vietnam Veterans at The Missouri Vietnam Veterans Memorial on Thursday, March 30, 2017, at 9 a.m.
The Ralph Foster Museum on the campus of College of the Ozarks will offer FREE admission for all Veterans on the day of the event, March 30, 2017.
"The College is honored to pay respect to Vietnam Veterans; we are grateful for their service and are committed to ensuring their sacrifices are always remembered," said Dr. Marci Linson, vice president for patriotic activities and dean of admissions. "On this day that our state recognizes Vietnam Veterans, it is especially noteworthy that a group of students from the College is currently accompanying Veterans on a trip back to Vietnam."
In 2012, Missouri Governor Jay Nixon signed into law a bill designating March 30 as Vietnam Veterans Day in the state of Missouri. On this day, Nixon is encouraging Missourians to give special recognition and honor to Vietnam War Veterans.
Order of events
Welcome, Dr. Sue Head, vice president for cultural affairs and dean of character education
Invocation, Dr. Justin Carswell, vice president for Christian ministries and dean of the chapel
Presentation of Colors, College of the Ozarks ROTC
Pledge of Allegiance, School of the Ozarks Students
National Anthem
Introduction of Speaker, Dr. Sue Head
Brief remarks by Dr. Donn Russell, Gold Star Brother of Jerry Russell, KIA, Vietnam, 1970
Laying of Wreath at Memorial
Moment of Silence
Taps, Eli Bluege, C of O Junior
Benediction, Dr. Justin Carswell
The event is open to the campus and public, and parking will be available at the Alumni Center and The Keeter Center lots.
For additional information, contact Public Relations Director Valorie Coleman at (417) 690-2212.
About College of the Ozarks
College of the Ozarks is a Christian, liberal arts college located on a 1,000-acre campus in Point Lookout, Missouri. Christian values, hard work, and financial responsibility comprise the fundamental building blocks of the "Hard Work U." experience. The College earns numerous accolades yearly, including being named the #1 Best Value College in the Midwest for 2015 by "U.S. News & World Report."  
The Keeter Center — the College's upscale lodge, restaurant, and conference facility — was ranked the No. 1 Top Small Hotel in the U.S. by TripAdvisor for 2016. It features fine dining, historic lodging, and meeting rooms. With more than 350 student workers, it is the largest work station on the College of the Ozarks campus.
To achieve its vision, College of the Ozarks pursues academic, vocational, Christian, patriotic and cultural goals. These goals are mirrored in School of the Ozarks, begun in fall 2012 for high school students, and the S. Truett Cathy Lower School, opened in fall 2014 to K-sixth grade students. Seventh and eighth grades were added in fall 2015, completing the K-college model. For information, call the public relations office at (417) 690-2212 or visit www.cofo.edu. Follow College of the Ozarks at www.facebook.com/collegeoftheozarks or on Twitter @CofOHardWorkU.
### 
03.10.17 – Lauren Presley