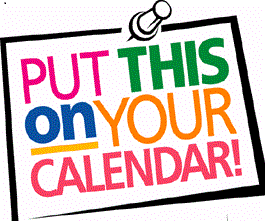 Save the Date!
Demystifying Meeting Planners & The CMP Process
Speaker: Carolyn Browning, CMP
Carolyn is a Certified Meeting Professional (CMP) and earned her Certificate in Meeting Management (CMM) in 2013. She is a multiple-award winning member and two-term past president of the Meeting Professionals International (MPI) WestField Chapter and a member of Senior Planners Industry Network (SPIN) and the International Association of Facilitators (IAF).
Friday, October 7 - 8:30-11:30 AM - Hilton Convention Center Hotel - Boston Ferry Room 
You are tasked with bringing meetings & events into your city. You understand your product but do you understand the meeting planners you are supposed to be influencing? What makes them tick? What turns them off to sales calls and what makes them want to book now? What makes them cringe during site visits and what makes them swoon? Let's have a discussion to demystify your meeting planning partners to help you stand out from your competition.
Here are some of the topics we'll discuss:
• How to reach out to planners so they want to respond
• Emails – how to keep yours out of the hall of shame
• How to make the best use of your time at a convention/trade show – what do they want to hear?
• Site visits – fatigue vs. fascination
• RFP responses and website searches – how to make planners smile
Have you considered getting the CMP designation? Carolyn is a CMP trainer and will share lots of great information on the certification process at the end of this informative session.
This event is FREE for our industry partners! Please RSVP to [email protected], so we can know who is coming.