Sporting Facilities
Welcome to Branson, Missouri! We are excited to share a variety of top-grade facilities that will make hosting your next sporting event a walk in the park!
Everyone loves a bargain, and Branson venues are a great deal when it comes to accommodating you or your team, both on and off the playing field!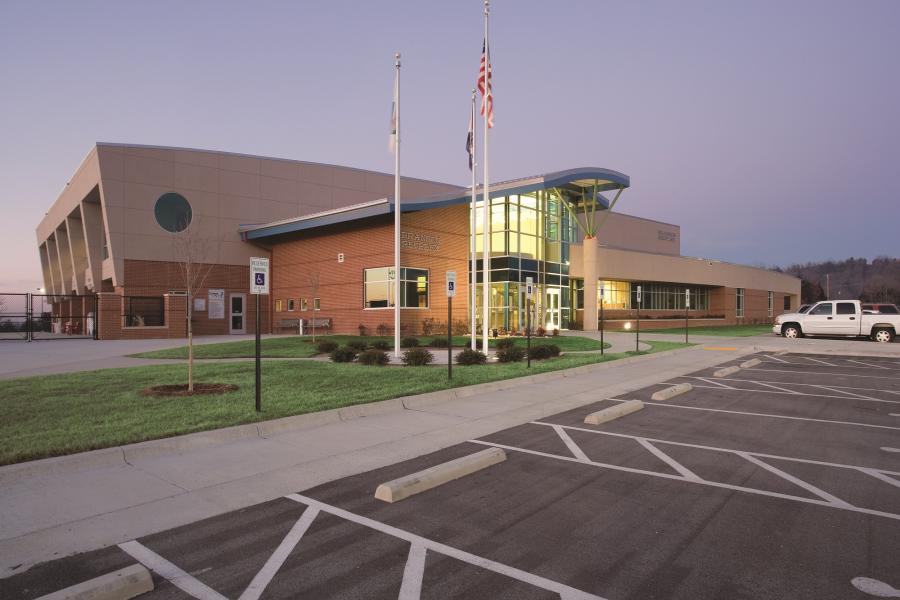 For Sporting Events
Branson RecPlex
The Branson RecPlex is ideal for several sporting events, as it is home to two gymnasiums, a three-lane indoor track, and multiple outdoor facilities which include soccer and baseball/softball fields. In addition, the RecPlex houses Branson's AquaPlex, which provides six lanes for lap swimming and competitions. Since the grand opening of its doors in 2005, the Branson RecPlex has hosted 14 national sports tournaments, including both boys and girls USSSA World Series events and AAU National Championships. The RecPlex has also been home to over 100 state and regional events in baseball, basketball, volleyball, swimming, tennis and martial arts.
See Branson RecPlex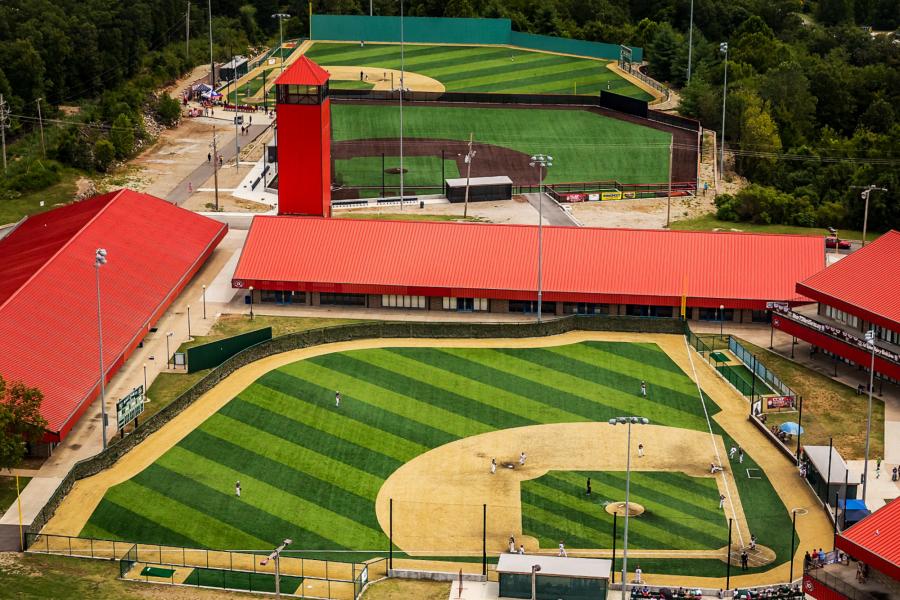 Take a Swing
Ballparks of America
Ballparks of America features premium synthetic turf fields and MLB style team suites. It is the only facility in the world to feature 2/3 replicas of 5 of the most iconic stadiums — Wrigley Field, Tiger Stadium, Busch Stadium, Ebbets Field and Fenway Park.
See Ballparks of America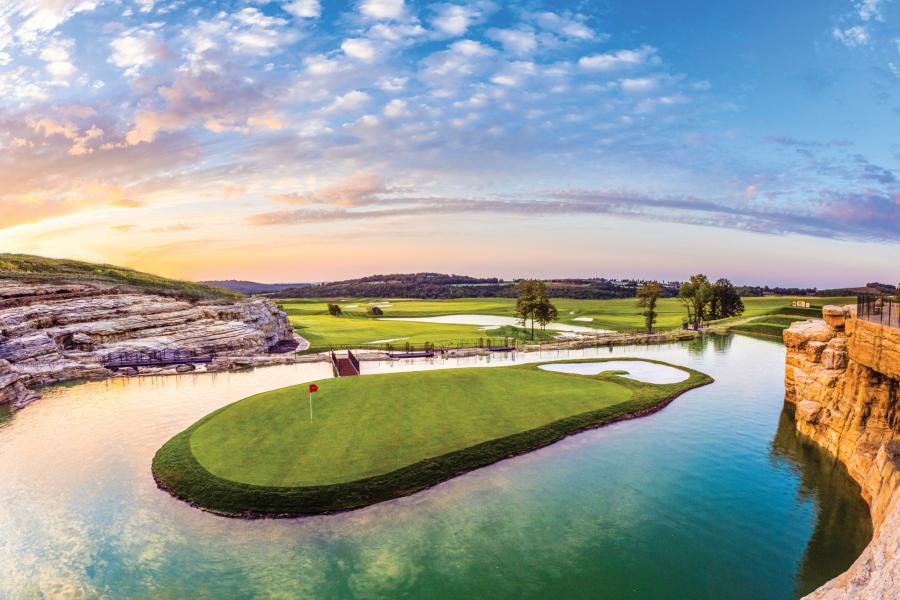 Swing Big
Golf
Branson is known as being home to some of the best golf courses in the Midwest. Four of Branson's golf courses were even among Goldweek Magazine's "best of" list for public courses in the Show-Me State. Branson hosts numerous annual golf tournaments including the Big Cedar Legends of Golf Tournament, an event on the Champions Tour (Senior PGA). Looking to tee it up with a memorable tournament? Let Branson's courses and knowledgeable staffers help you out. Tee it up with Branson's golf courses!
See Golfing in Branson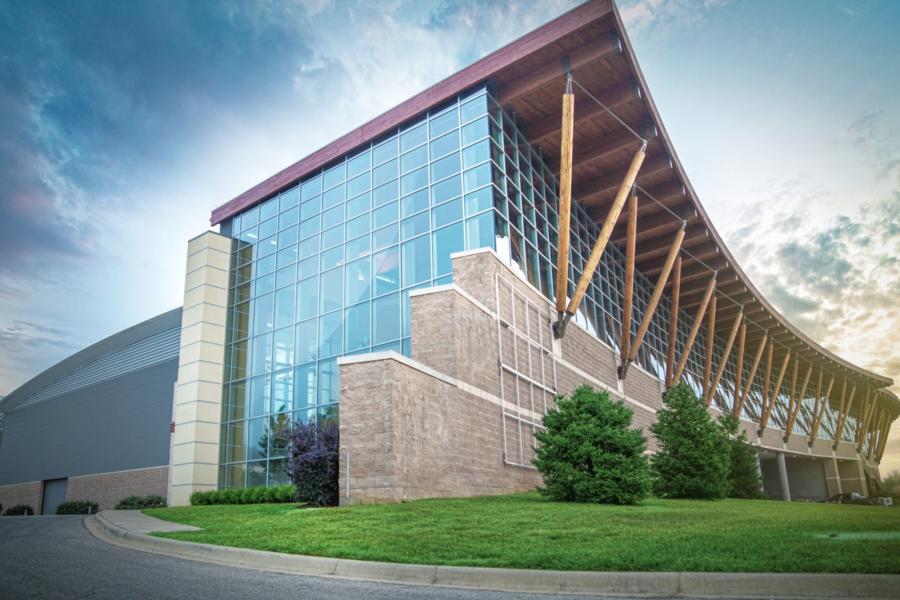 Meet & Greet
Branson Convention Center
Branson's fabulous Convention Center boasts more than 110,000 square feet of usable space and offers seating for up to 5,000 guests. Located in the downtown Branson, the Convention Center is ideally suited for special events and is connected to the Hilton Branson Convention Center hotel, just a block from the Branson Landing entertainment and retail center. Learn more about the Branson Convention Center.
Check out a virtual tour here!
See Branson Convention Center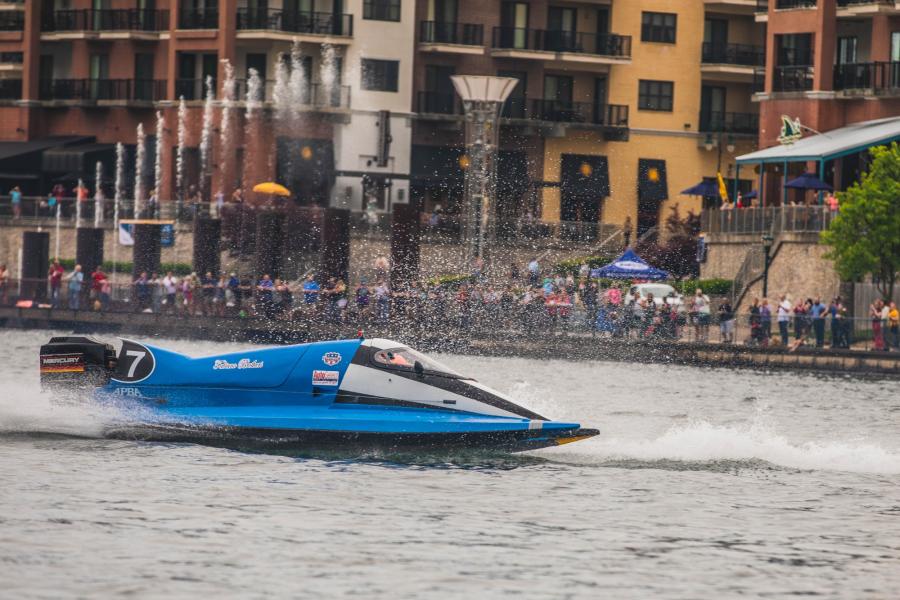 Relax on the Water
Branson Lakes
With three beautiful lakes, Branson has you covered if your event requires a great body of water. Table Rock Lake is ideal for bass fishing and water recreation, Lake Taneycomo is a trout-fishing paradise and excellent for kayaking, and Bull Shoals Lake makes a great destination for events involving scuba diving and fishing. Table Rock and Bull Shoals were recognized by Bassmaster Magazine as being among the Top 50 Bass Lakes in the U.S. for both 2012 and 2013. Branson's lakes have hosted events such as the Ironman 70.3 Triathlon and King of the Wake, an elite pro wakeboarding tournament. Easy and convenient access to these lakes makes them ideal for hosting water sporting events. Learn more about Branson's lakes.
See Branson Lakes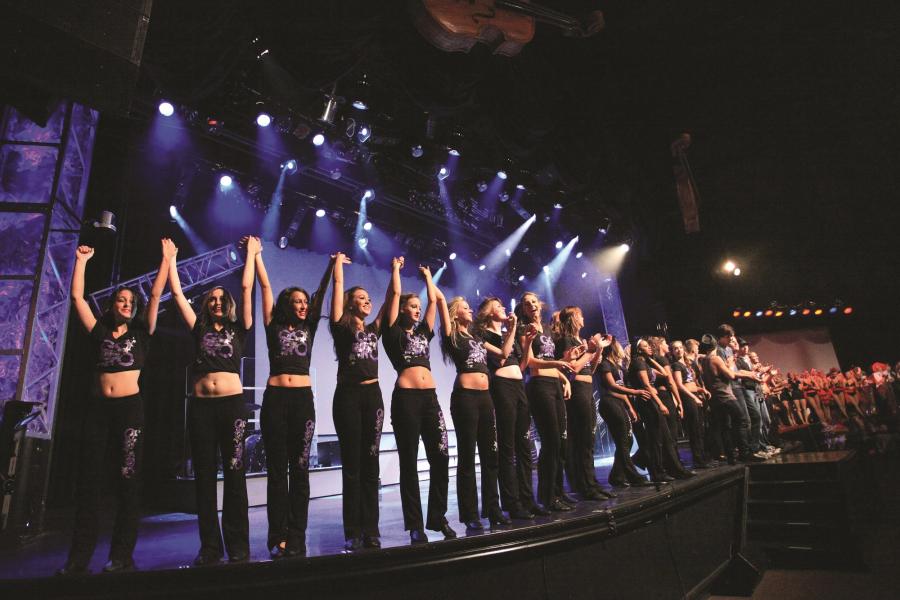 Become a Star
Theaters
A unique option to consider when planning sporting events in Branson is the outstanding theaters found around the city. Your favorite athletes become the stars of the show when events are staged at Branson's theaters, which are ideal for dance, martial arts, weight-lifting, cheer and dance competitions. Choose from more intimate theaters, offering seats for a few hundred, or a larger venue with seating for 3,000 spectators!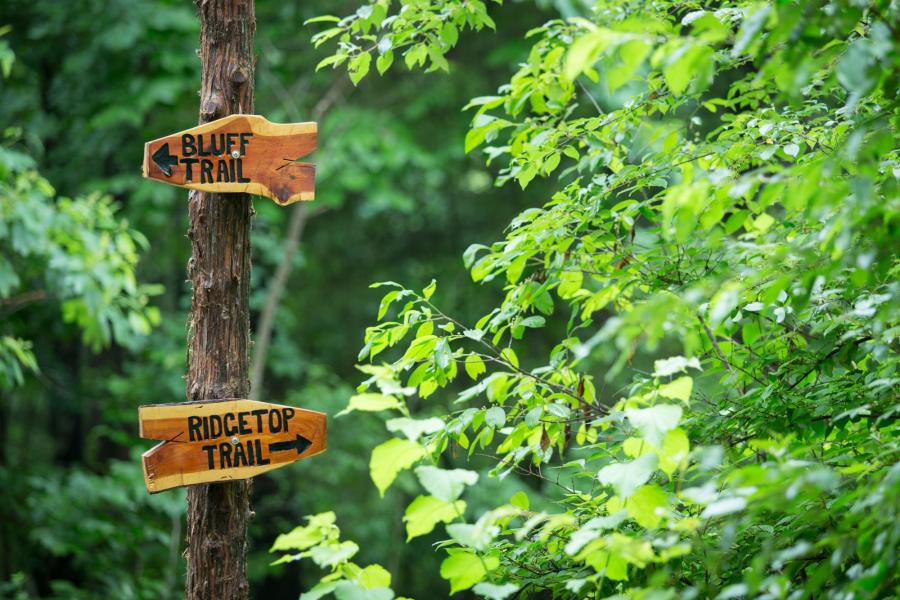 Time for Adventure
Trails & Parks
Branson's Parks and Recreation Department manages 16 parks and makes a great option for tournaments and special sporting events. Interwoven throughout the city, these parks include everything from softball fields and tennis courts to a par three golf course. Learn more about Branson's Parks and Rec Facilities.
Home to more than 200 miles of publicly accessible trails, Branson has ample options for your cross-country event, whether it's for runners, hikers or mountain bikers. If you're looking for a more challenging trek, you'll want to check out the following trails: the 3.4-mile Homesteader's Trail at Ruth and Paul Henning Conversation Area located west of Branson; the Lakeshore Trail, a 2.25-mile journey at Table Rock State Park that is accommodating to both hiking and biking; and lastly, the 5-mile Murder Rock Trail located just south of Branson within the Communities at Branson Creek (it does have some difficult side trails but we promise it's not as horrifying as it sounds).
Learn more about trails in the Branson area.
See Branson Parks & Recreation Facilities
Where to Play
Sporting Facilities in Branson