Article
Integrate Health & Wellness Into Your Branson Meetings
Branson offers a variety of ways to integrate health and wellness into meetings and events.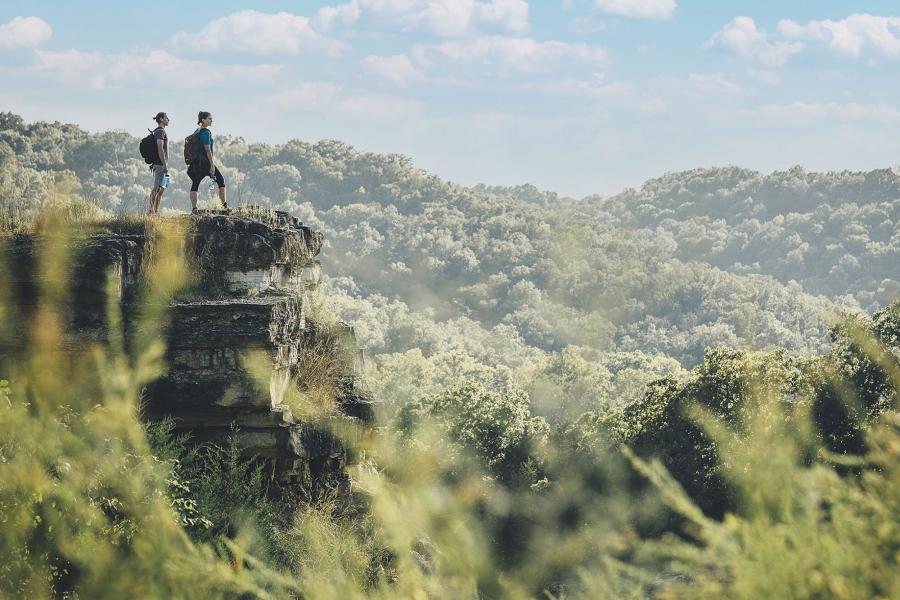 Here in Branson, attendees can take advantage of a variety of health and wellness opportunities. Whether it's unwinding at one of many luxurious spas, finding your center with yoga, getting outdoors to hike and bike or testing your balance with stand-up paddle boarding, Branson offers groups numerous ways to stay healthy and relaxed during their meeting or event. Check out some of the ways you can integrate health and wellness into your Branson meetings and events.
Luxurious Spas & Salon Services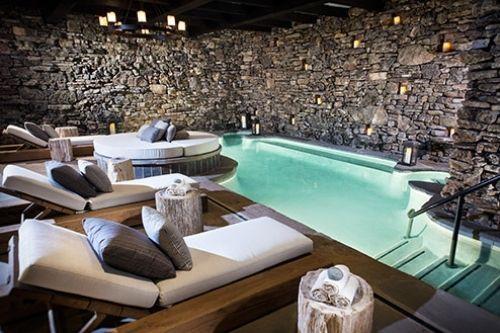 Attendees can rejuvenate at Chateau on the Lake Resort, Spa and Convention Center's stunning 14,000-square-foot Spa Chateau. The luxurious spa features ten treatment rooms and professional, licensed and trained therapists that provide a variety of world-class spa treatments—all encompassed in a beautiful and tranquil environment.
At Big Cedar Lodge, attendees can enjoy some downtime at the resort's 18,000-square-foot, world-class Cedar Creek Spa & Salon. A grand, double staircase will lead attendees to one of 11 luxuriously appointed treatment rooms, each featuring its own cozy fireplace. The full-service salon is also equipped with massaging pedicure chairs and sofas. Make a day of it or enjoy a quick pampering in between sessions.
Branson's new premier day spa, Spa O2, features a variety of services for attendees to relax and unwind—including massages, customized facials, detoxes and more. The spa also features an Oxygen Bar where you can breathe filtered 90% oxygen combined with aromatherapy — used by many as headache relief, to promote sleep or as a little pick-me-up. It's a fun and inexpensive experience that's ideal for keeping you focused and healthy during meetings and events.
Center Yourself with Yoga
Keep your mind and body centered during your next meeting or event in Branson with a class at Kom Hot Yoga, the area's largest yoga facility. Find your zen at this fresh and contemporary studio designed to inspire attendees of all skill levels through yoga and infrared heat therapy.
Big Cedar Lodge has options for fitness, including yoga on the beach, yoga hikes, PaddleFit SUP, cardio classes, dance fitness and nature walks throughout the grand-scale resort. 
Balance Your Board Meetings
Stand-up paddle boarding has become a popular recreation and fitness activity in Branson for locals and visitors alike. Meeting attendees can choose from three different area lakes —Table Rock, Bull Shoals and Taneycomo—each with different scenery, wildlife and vistas of the Ozark Mountains.
Stand-up Paddle Board (SUP) Yoga is a rejuvenating, on-the-water experience. Classes are held on the scenic Table Rock Lake and paddle boards are provided to attendees participating.
Hike & Bike, Tour & Explore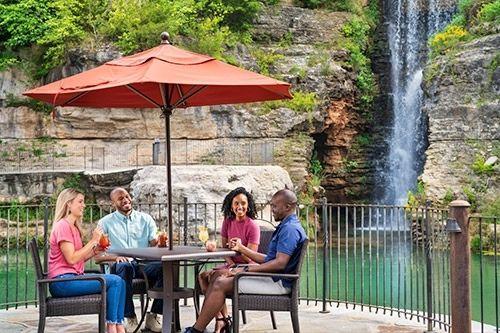 The boardwalk along Branson Landing and Lake Taneycomo is ideal for a quick walk or run. It connects with the city's expansive hiking trail system, making it the perfect spot for attendees to get in a quick jog or stroll in between sessions at the Branson Convention Center or before heading back to one of the nearby Hilton hotels.
Go on a guided hike, cave tour, SUP (stand-up paddle boarding) outing and more with 37 North Expeditions. Each adventure is organized into a day trip, some ending at gorgeous and out-of-the-way locales of the Branson area. Plan an off-site retreat for your group to reset, refocus and reinspire.
Nothing promotes the feeling of being one with nature more than the sounds of rushing waterfalls. Dogwood Canyon Nature Park is overflowing with gorgeous biking and hiking trails, wildlife and turquoise pools. Explore the park on foot, horseback, tram or segway to capture all the park has to offer, including more than a dozen waterfalls cascading down giant rock formations.
Unique Wellness Activities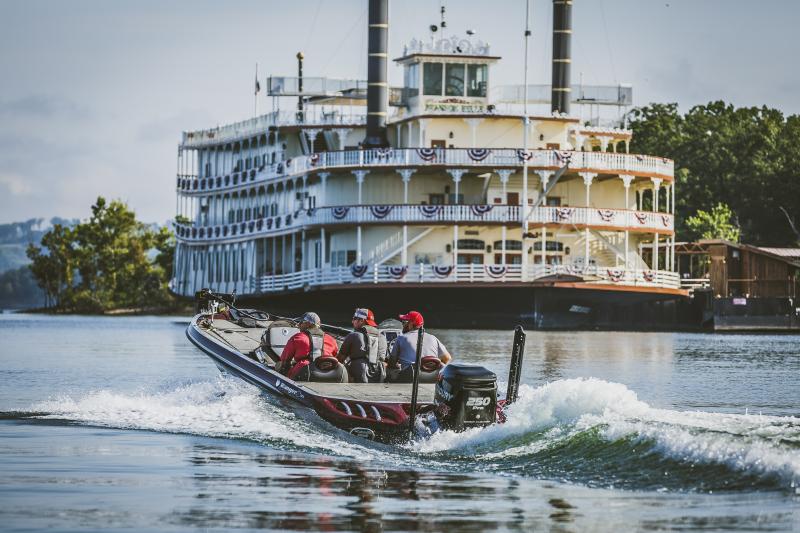 Just minutes from the Branson Convention Center, attendees can enjoy some unique wellness activities on the water, including hydro bikes and kayak rentals. Kayak Branson is one of the area's largest paddle board outfitters, as are White River Kayaking and Outdoors and Main Street Marina.
Gather your group for an off-site wellness outing and head to one of Branson's campsites to spend an afternoon hammocking by surrounding trails. There's no better way to experience tranquility as you take in the scenic Ozark Mountain views.
Local, Fresh & Healthy Delights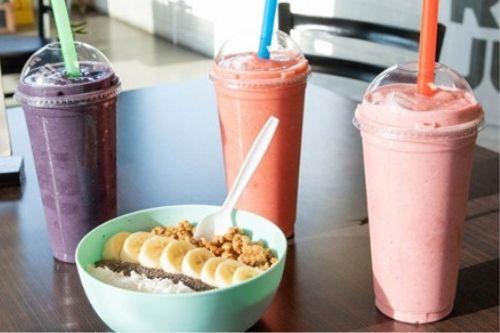 Want a delicious way to stay health-conscious while meeting in Branson? Head over to Revive Juice & Coffee Bar, a locally owned and operated fresh juice, smoothie and coffee bar that offers a variety of tasty goodies using natural ingredients for attendees to stay healthy, energized and productive during their meeting.
Plan a fun, fresh and healthy dining experience for your attendees with a cooking lesson from the Farm to Fork Cooking School at the College of the Ozarks' Keeter Center. Groups will enjoy farm-to-table cooking with an award-winning chef during this experiential event—which includes a welcome reception, garden tour, cooking school and Nature's Harvest Lunch.
Start Planning Transformative Meeting Experiences in Branson
These starter ideas just scratch the surface of the healthy activities that meeting attendees can enjoy in Branson. The CVB's Meeting and Convention team has even more suggestions on wellness activities for attendees to stay healthy, productive and active while enjoying their conference or event in Branson.
Want to get started on planning? Contact our team or submit your RFP!
Places Mentioned
Find Your Next Branson Adventure