Article
Cool Ways to Get your Group on the Water in Branson
Taking your group out on one of Branson's three pristine lakes will likely be a highlight of your trip.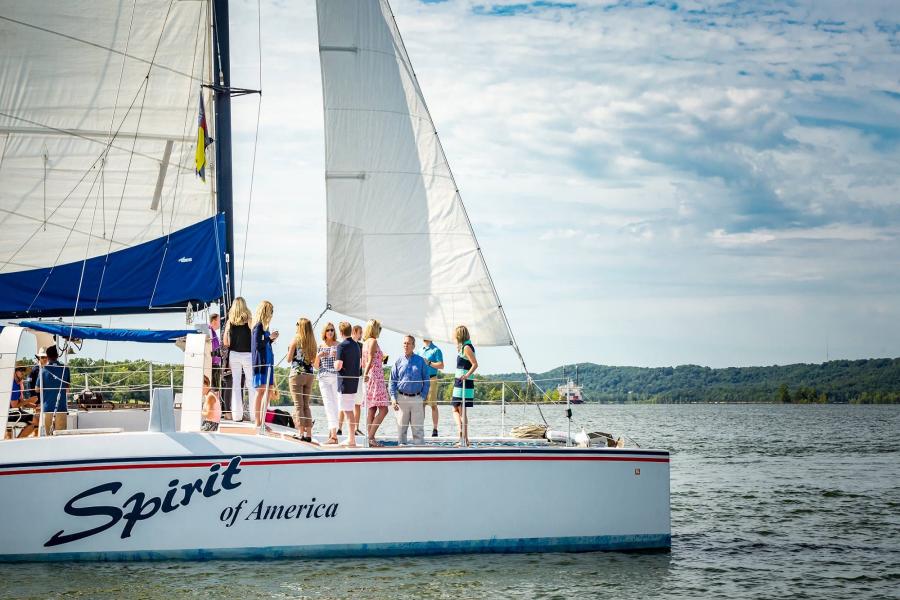 No matter where you are in Branson, one of our three lakes is only minutes away! On the west side of town, you'll find Table Rock Lake. With over 1,100 miles of shoreline, this extraordinarily clean lake is often listed as one of the best lakes in the US. Flowing through downtown Branson is Lake Taneycomo. Enclosed by bluffs, this cold-water lake is known as one of the nation's best trout fishing locations. Bull Shoals Lake is southeast of Branson and is known for great bass fishing.
Here are some ways you can get your family out on the water and enjoying the natural beauty of Branson and the Ozark Mountains:
A Sightseeing Thrill Ride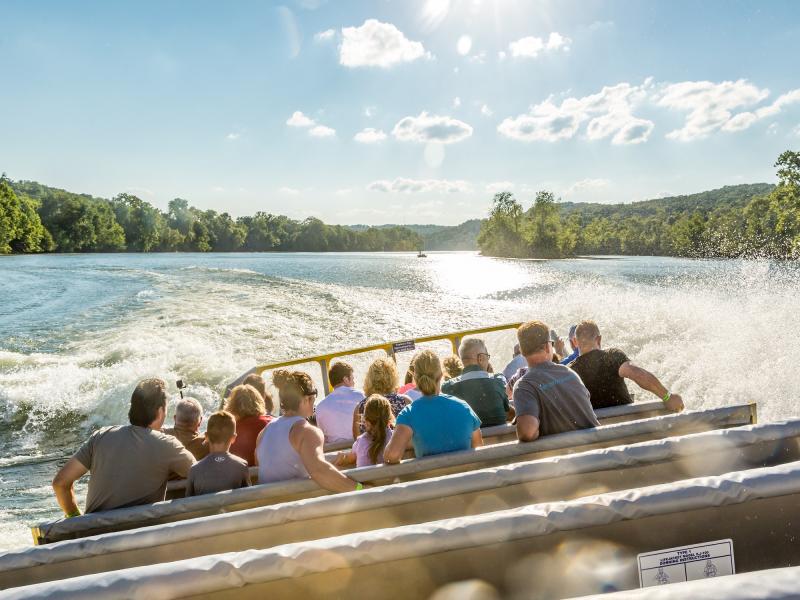 The most exhilarating attraction on Lake Taneycomo is the Branson Jet Boats, conveniently located dockside at Branson Landing and just steps away from the Convention Center and Hilton Hotels. Outfitted with three 400 horsepower Indmar Raptor engines, this boat roars down the lake at high speeds, makes 360 degree rotations and can stop on a dime. Riders are treated to excitement and splashes during the 12-mile, one hour excursion that can accommodate 60 passengers per excursion.
Sightseeing And Dinner Cruises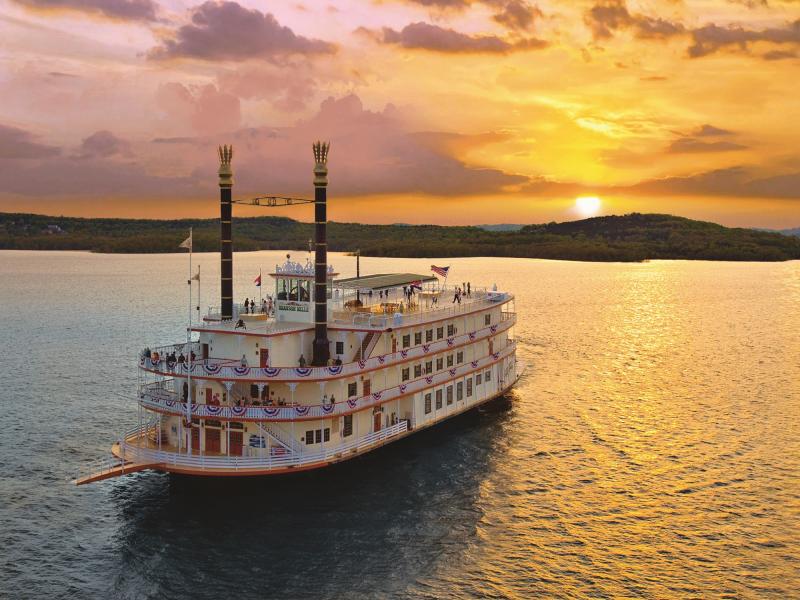 Another popular meetings and convention venue is the Showboat Branson Belle, a 700 passenger ship styled after river showboats of the 1800s. This paddlewheel treats riders to a two hour cruise of Table Rock Lake, a three course dinner and live show. The Showboat operates several scheduled cruises daily but is also available for chartered private events. 
Boating Adventures On Table Rock Lake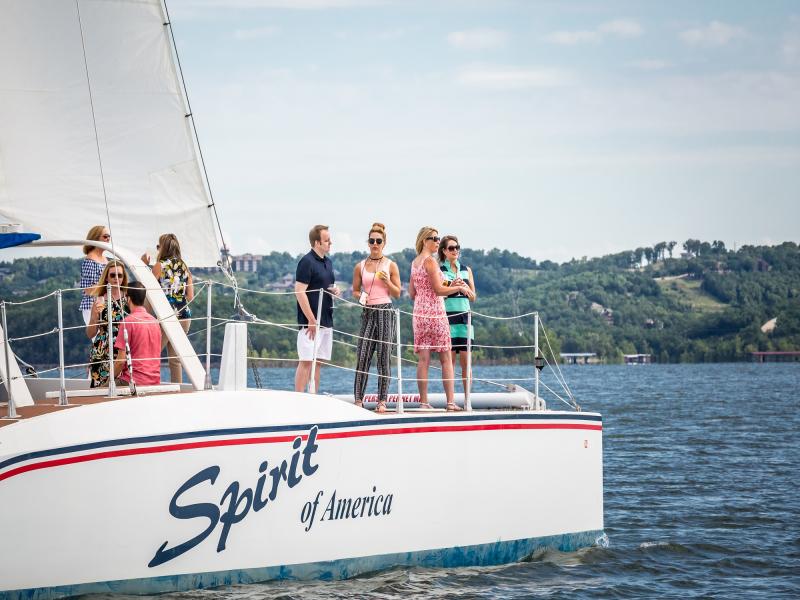 If your group would prefer a lake tour that includes sunbathing and swimming in Table Rock Lake, the Spirit of America catamaran is an ideal venue. The 48-foot sailboat is based at State Park Marina, which provides easy access, ample parking and a full-service marina store. The ship itself features a large main deck that can accommodate up to 49 passengers. Riders can help the crew operate the vessel or sit back and enjoy the sun and water. When it's time to swim, the crew deploys a large inflatable slide and other water toys. Scheduled tours and swimming excursions are available twice daily during the warm months. Reservations are recommended. Group charters are available.
Fly-fishing Adventure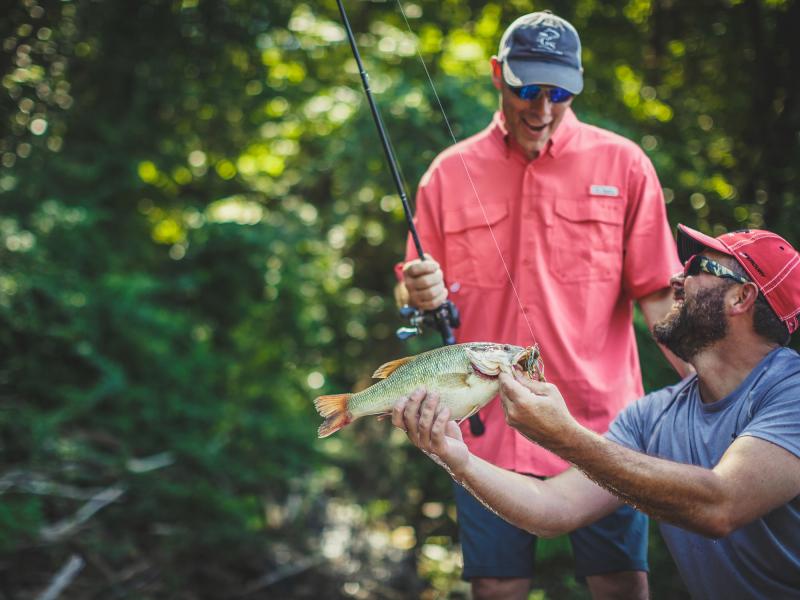 If you are looking for something active and unique to do with your family, why not take them fishing? Don't settle for simply casting a bobber when you can get hip-deep in some of the best fly fishing in North America! Trout anglers come from around the world to fish upper Taneycomo, either from the shore, from boats or while wading in the lake's shallow headwaters.
The lake is continually stocked by the Shepherd of the Hills Fish Hatchery, which releases more than 300,000 pounds of trout into the lake each year. Several fishing outfitters and guides, including Lilley's Landing Resort and Marina and Fall Creek Marina are available to help plan your attendees' angling adventure, as well as get participants the necessary licenses and tackle.
See our list of activities on dry ground here.
Places Mentioned
Find Your Next Branson Adventure