Article
Top Group Dining Spots for Branson Meetings
In Branson, MO, attendees will find exceptional restaurant options throughout the city, plus al fresco opportunities. Savor some of Branson's top group dining spots during your next meeting or event.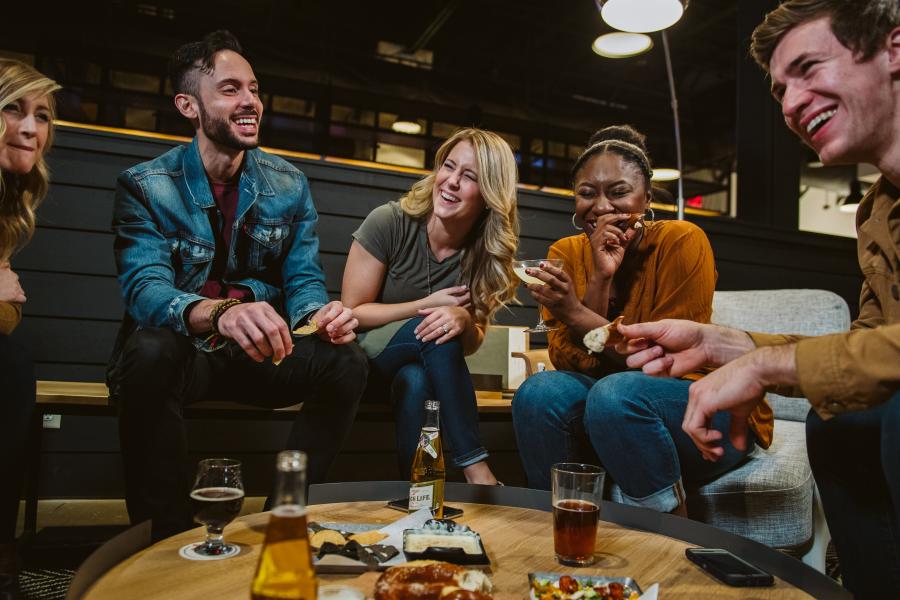 Here in Branson, MO, there are a lot of things we don't fall short of — especially when it comes to food and flavors. Groups will find exceptional dining options at restaurants throughout the city, plus al fresco opportunities. Savor some of Branson's top group dining spots during your next meeting or event.
Upscale Dining Options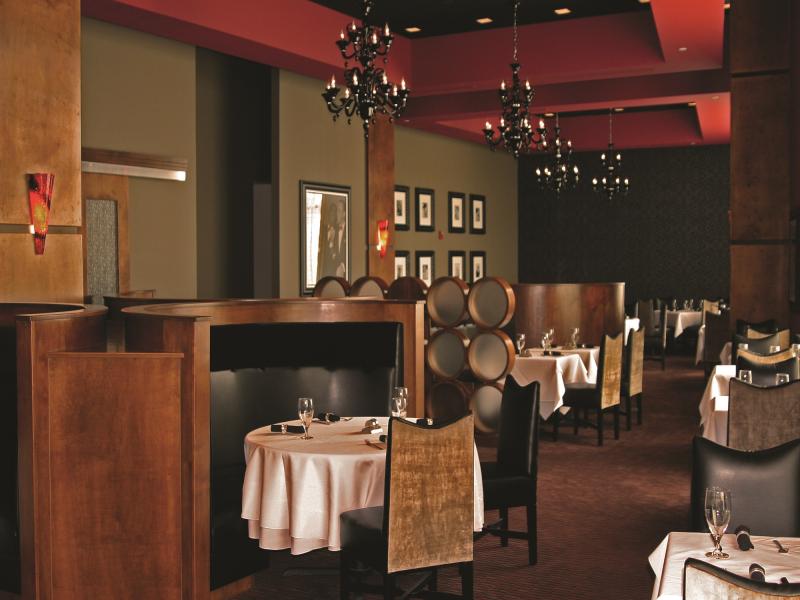 Your attendees deserve to dine in culinary excellence during their meeting or event in Branson. Groups can enjoy everything from upscale cuisine at steakhouses to seafood restaurants to eclectic eateries and international dishes.
Groups will experience fine dining on another level at Level 2 Steakhouse located in the Hilton Branson Convention Center Hotel or enjoy a variety of versatile flavors and modern fare just across the street at the Branson Landing Entertainment District.
Branson Landing Dining
Go bold with your group dining selection at Guy Fieri's Branson Kitchen + Bar, which is the famed chef's brand new restaurant in the heart of Branson Landing. The restaurant features one-of-a-kind flavors, a 52-person private dining space available upon request, and both indoor and outdoor seating overlooking the picturesque Lake Taneycomo.
Dine on island time at LandShark Bar & Grill. The restaurant exudes beach vibes and is just steps away from the convention center, its connecting Hilton hotel and the Hilton Promenade. This top new spot also offers indoor seating, a spacious outdoor bar with fire pits, a stage for local musicians, amazing views and plenty of covered patio seating. Sticking with the beachy tone, groups can also opt in for an informal and delicious seafood dining option at Joe's Crab Shack.
Southern comfort food reigns supreme at Paula Deen's Family Kitchen—where good food brings your group together effortlessly. The family-style restaurant is sure to serve up some true southern food and keep your attendees' mouths watering from start to finish.
Embrace the spirit of Branson and the Ozark Mountains with the hearty country cooking at the White River Fish House. The down-home restaurant in lodge-like digs has floor-to-ceiling, panoramic windows that provide a stunning view of Lake Taneycomo. Bass Pro Shop's scenic White River Fish House is a floating barge that serves American dining favorites.
The brand new Ramata Italian brings the Italian fine dining experience to the Branson Landing boardwalk. This 231-seat restaurant is a contemporary designed space spanning 7,677 square feet with an additional patio along Lake Taneycomo. The restaurant includes a bar and lounge, dining room, chef's table and private dining room. It is located adjacent to Guy Fieri's Branson Kitchen + Bar on Lake Taneycomo.
Looking for a Late Night Bite Nearby?
At Andy B's Bowl Social, groups can enjoy a handful of games and entertainment options, while munching on modern-American bites. Plus, the venue's new Tiki Bar that overlooks Lake Taneycomo is the perfect place to sip on hand-crafted beverages and top off your group's evening.
Dinner and a Live Music Show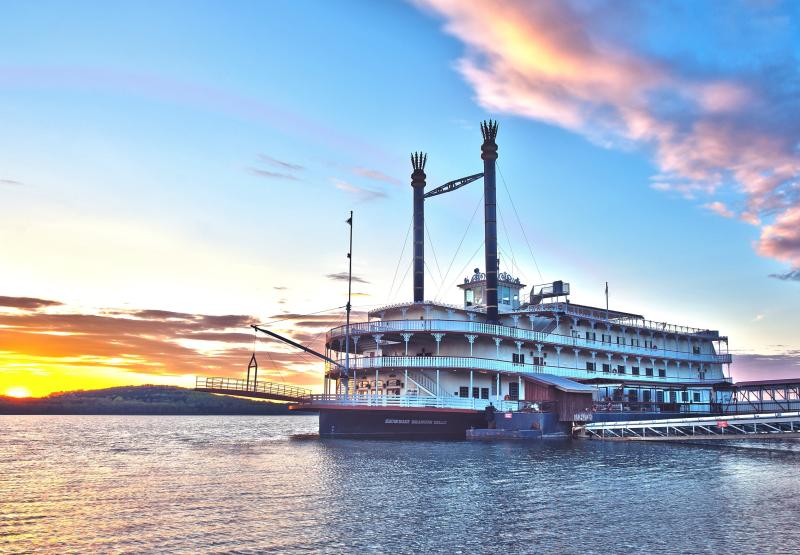 If you haven't chosen your group dining spot just yet, the stage is set for you to experience one of Branson's dinner-and-a-show options. Docked at beautiful White River Landing, the 700-seat Showboat Branson Belle spans nearly the entire length of a football field and offers groups scenic views, spacious seating, delicious dining and lively entertainment.
From a delicious four-course meal to amazing stunts performed in a 35,000-square-foot arena, Dolly Parton's Stampede Dinner Attraction provides groups with a fun, lively performance and a true Branson experience to remember.
For group events and rentals, Dolly Parton's Stampede features a 35,000 square foot arena that can accompany groups as large as 1,000 people. Banquet space, themed meeting rooms, dedicated dinner shows and entertainment catered towards your group or event are also available.
Off-Site and Oh So Delicious
Now open and ready to serve up some savory bites and assorted brew flights, Heroes Tastes + Taps is crafting up classic and elevated New American cuisine with up to 24 brews on tap in an atmosphere designed to highlight and honor our HEROES from every walk of life. Located less than 15 minutes from the Branson Convention Center, groups can dine with an all-day menu featuring traditional favorites and trendy plates.
Dine Before Departure
As your meeting or event and time in Branson comes to a close, groups can get together for a farewell brunch/lunch at Osage Restaurant—a cornerstone dining experience featuring regional cuisine in a stunning dining room with sweeping mountain views.
Unwind Before You Dine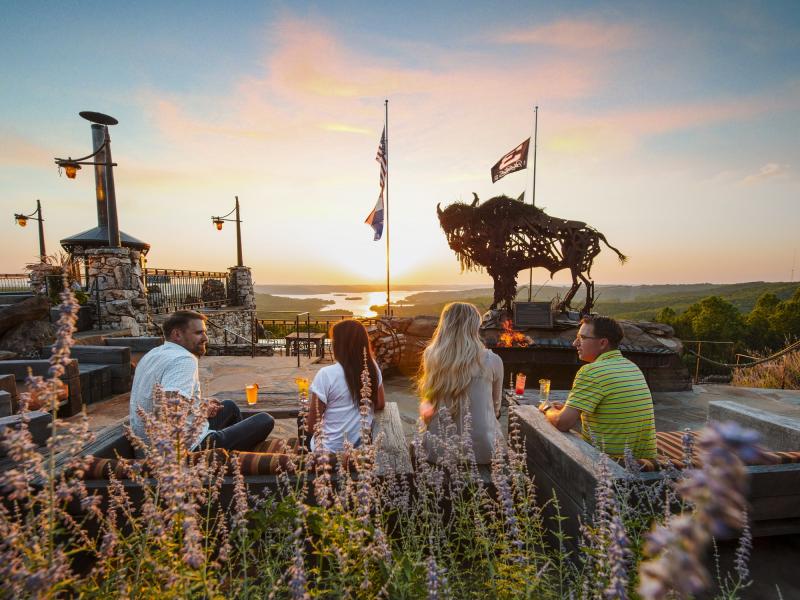 Groups can enjoy an intimate cocktail hour at Capone's Speakeasy or on the stunning stone patio overlooking an Ozark sunset at Big Cedar Lodge's Buffalo Bar at Top of the Rock—both great places for smaller welcome receptions, cocktails before dinner, and networking opportunities.
Conveniently located less than a 10-minute drive from downtown Branson in the historic district of Hollister, MO, you'll find Seven Arrows Taproom. The unique space offers groups a taste of local craft beer and wine—and creates an atmosphere that fosters fellowship among the locals and your group.
Meet Then Eat With Branson's Team of Planning Experts
As built-in tour guides and experts in the craft of meeting planning, the Branson CVB team will help you find ideal group dining options to accommodate your group and event. Reach out, and let's get started on planning your ultimate meeting experience.
Ready to take a bite out of Branson? Start planning today by submitting your RFP!
Places Mentioned
Find Your Next Branson Adventure