Article
What One Meeting Planner Loves About Branson
Modern meeting facilities, unique venues and thrilling entertainment options are a few reasons why one meeting planner has made Branson her go-to meeting destination.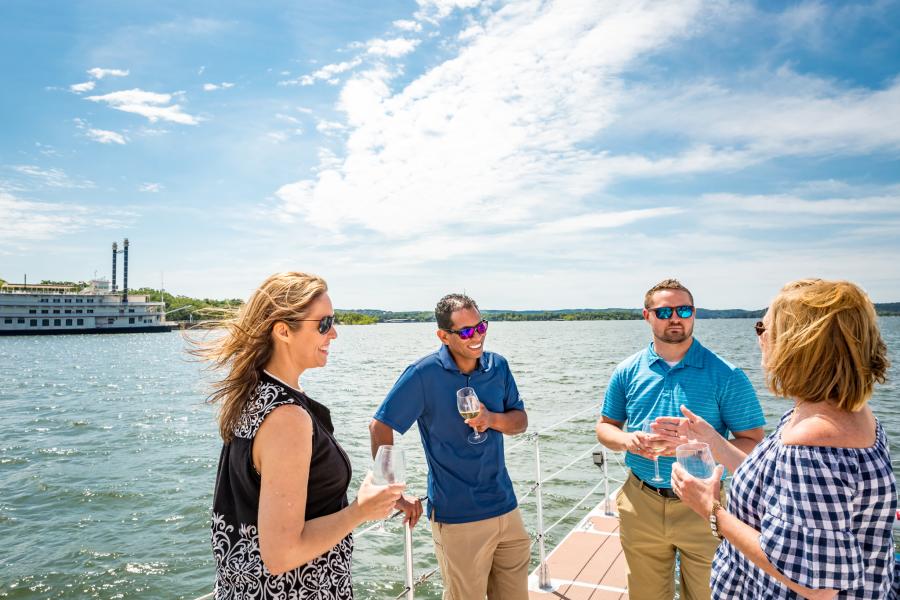 Located in southwest Missouri and surrounded by the natural beauty of the Ozark Mountains, Branson has become one of the top vacation destinations and meeting locations in America. 
Carylann Assante, CAE, is the Executive Director of the Student & Youth Travel Association (SYTA). SYTA is the professional trade organization for the student and youth segment of the group travel industry. She talked with us about her experience organizing a convention in Branson. "When we decided to select Branson for our host-city, we were at about 500 delegates. Over the next four years, we grew to over 900 delegates from 12 countries and across the United States and North America." Assante said that the conference grew so quickly because many people wanted to attend the conference in Branson. "About 85 percent of the people that attended our annual conference had never been to Branson before," she said.
Food And Beverage
Entertainment, food and beverage options are important for any convention, but it was especially important for a travel-industry conference. The F&B planning started with SAVOR, the Branson Convention Center's catering division. "What I think was key about serving 1,000 people in an hour is that the staff here set up the buffets and made recommendations to us so that we were able to move all of our delegates very smoothly through the buffet line in about 15 minutes," Assante said.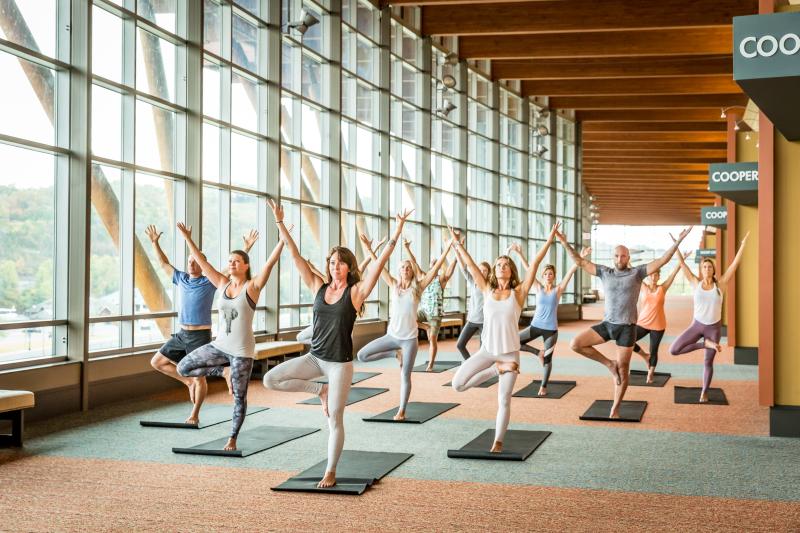 In addition to traditional conference meals, the SYTA conference organizers also ask host cities to hold off-site events that provide creative experiences and give attendees an authentic taste of the destination. In Branson, those events included off-site dining linked to Branson's unique scenery and entertainment. On the first night, the organization's board of directors had an elegant dinner at Top of the Rock, a picturesque golf and event venue overlooking Table Rock Lake. "Then the next night, we had to feed 1,000 at Dolly Parton's Stampede where they were able to get down-home cooking like chicken and biscuits and corn on the cob," Assante said. Dolly Parton's Stampede is one of Branson's most popular dinner shows and attractions, where 32 horses and trick riders perform in an intimate arena venue.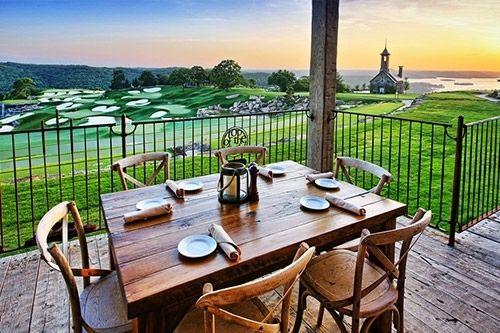 The attendees also went to Silver Dollar City, the nearby theme park that is frequently listed among the Top 10 parks in the world. "We worked with Silver Dollar City to have some of the park rides open specifically for our event and they had 5 to 10 creative food stations and different types of entertainment."
Serious Hospitality
Assante said what stuck with her was how the community made the SYTA convention attendees feel special wherever they went. "They appreciate somebody who is wearing a nametag. Everywhere they went, someone said 'Hey, you're with that SYTA group aren't you?' or 'Welcome to our town. We're so glad you're here.'"
"You don't often get that type of hospitality in other cities."
More About Branson 
Branson has a number of convention and conference facilities, the largest of which are the Branson Convention Center, the Chateau on the Lake Resort, Spa and Convention Center and Big Cedar Lodge. In addition, more than a dozen other properties can accommodate smaller meetings or conferences like the Radisson Hotel Branson, the Stone Castle Hotel, Thousand Hills and the Clarion Hotel, among others. The destination is also home to more than 100+ exciting live shows, fun attractions and special venues, giving meeting planners many options when crafting an exciting agenda or planning off-site events. Practically at the center of the United States, Branson is located within a day's drive of more than one-third of America's population. It's also easily accessible via air, with flights into the nearby Branson Airport and Springfield-Branson National Airport.
You can get more details about Branson and submit an RFP directly to the Branson CVB at ExploreBransonMeetings.com. You also can reach our meetings team at [email protected].