Article
Branson Chefs Share Tips on "Keeping it Local" for Meetings
Just like meeting planners, chefs love to give conference attendees a unique and memorable culinary experience. Whether it's locally-sourced produce, heirloom recipes or Ozark mountain moonshine, Branson's food and beverage artists have a diverse palette, sure to delight your meeting attendees.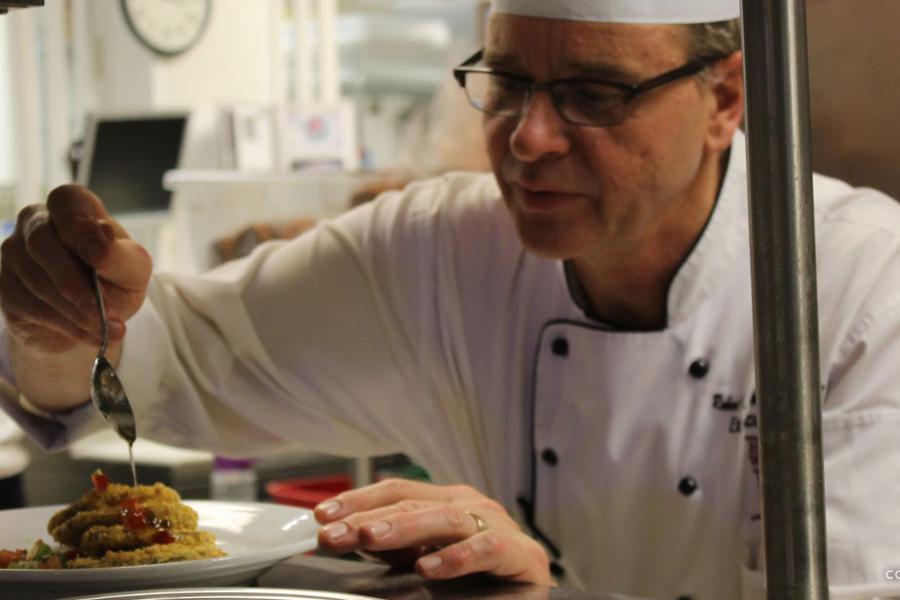 Branson's chefs incorporate the distinct, nationwide F&B trends — such as the inclusion of more diverse vegetables and the resurgent popularity of avocados. The area's chefs also frequently take the time to get to know the groups that visit their restaurant. This personal relationship gives the chefs a chance to know the attendees' unique tastes and tailor a custom experience for them.
Robert Stricklin, the award-winning chef at the Keeter Center and a professor of Culinary Arts at College of the Ozarks, says this allows his staff to get creative.
"We have a group that loves our signature pecan, chocolate chip oatmeal cookie," Stricklin says. "Recently we incorporated the cookie into one of their breaks with a miniature milk bottle. We filled the milk bottle using milk from our own dairy, presented with a balanced cookie on top of the bottle and a straw pushed through the cookie to secure it."
Locally Sourced Ingredients
The use of regional ingredients has been a trend for several years. Stricklin says that he is now seeing Branson chefs incorporating locally-grown ingredients within recipes, not just at the center of the plate.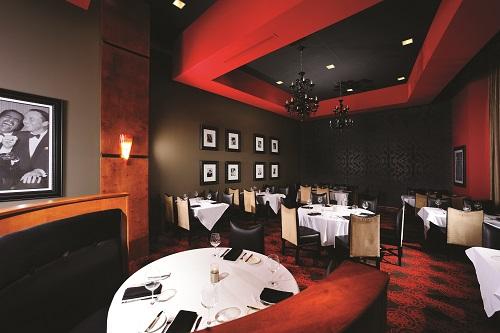 Matthew Dunlap, the Executive Chef for Savor at the Branson Convention Center, agrees that local ingredients provide great opportunities to make attendees' meal functions memorable.
"The Amish communities in southern Missouri are another great resource for fresh produce," Dunlap says.
Joseph Blackburn, the Executive Chef of the Hilton Branson Convention Center Hotel says, "our menu includes several locally sourced ingredients, such as our signature Wagyu, Osso Buco, or the delicate microgreens that top a signature plate. We also locally source certain cheeses when available."
College of the Ozarks operates its own produce garden, dairy farm and grist mill, giving the Keeter Center's kitchen year-round access to fresh, on-site ingredients. They also receive daily deliveries of produce like kale, sugar snap peas and multi-colored cauliflower.
Stricklin says he tries to incorporate Missouri ingredients into recipes whenever possible — items like sorghum molasses, black walnuts and pecans. The Keeter Center even goes so far as to use local hickory wood and charcoal for smoked items.
"I also like to cruise the local farmer's market," adds Stricklin. "This is where I found Terrell Creek Farms and their artisan goat cheeses."
Ozark Mountain Moonshine
While farmers in the Ozarks have been known for generations for their strawberries, tomatoes, peaches and other fresh produce, one of the more interesting ingredients to be adopted by local chefs and bartenders is moonshine, a distilled grain.
"White lightning" has been a part of the Ozarks' history and folklore for more than a century, peaking in the pre-World War II years during Prohibition and the Great Depression. For many decades, the only way to experience corn whiskey was to know a bootlegger or to run an illegal still. In the past decade though, several legal distilleries have begun operating in the Branson area, bringing these spirits out of the backwoods and into the mainstream.
Several of the area's chefs have embraced this "new" regional ingredient, using it for artisan beverages as well as including it in entrees. Branson Convention Center offers moonshine tastings that include raspberry, strawberry and peach spirits. At the Hilton Branson Convention Center Hotel, there's also a "Moonrito" that blends fresh lime, mint and local moonshine for a light summer cocktail.
Healthier Options
Dunlap says chefs are creating healthier options, as entrees or snacks, and integrating them into their dining plans for conference attendees.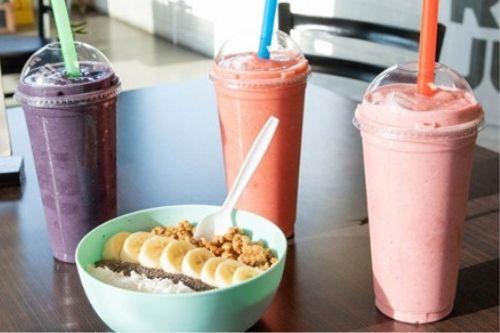 For example, the Branson Convention Center offers "smoothie shooters" as an enhancement for plated or buffet breakfasts. The special display features shot glasses filled with a healthy puree of fresh strawberries, bananas and blueberries. The convention center has made more meals and stations available that include options like yogurt, nuts, fresh fruit, low-sugar cereals, vegetable wraps and roasted meats.
"But this is the Ozarks," Dunlap says, noting that even with the trend toward healthier options, meat and potatoes are still crowd-pleasers.
At the Hilton Branson Convention Center Hotel, you are invited to build-your-won fruit parfaits with house made granola, fresh berries, honeydew, pineapple, cantaloupe and Greek yogurt, which eliminates excessive sugar intate for health conscious meeting attendees. "We're also conscientious about our guests who have food allergies, and are generally able to accommodate anyone with special dietary needs. Additionally, in early 2019, we switched to using 100% cage free eggs, " Chef Blackburn explains. 
The Meeting and Convention team at the Branson Convention and Visitors Bureau has even more great ideas to make your meals memorable! Contact us today at [email protected] or visit our website for more information.