We Believe Successful Meetings Make Us All Stronger
Check out what the Branson, Missouri hospitality community has been doing to implement better health and safety standards in all convention facilities, hotels, venues and gathering spaces. We believe in bringing our best for meetings and events—now and in the future.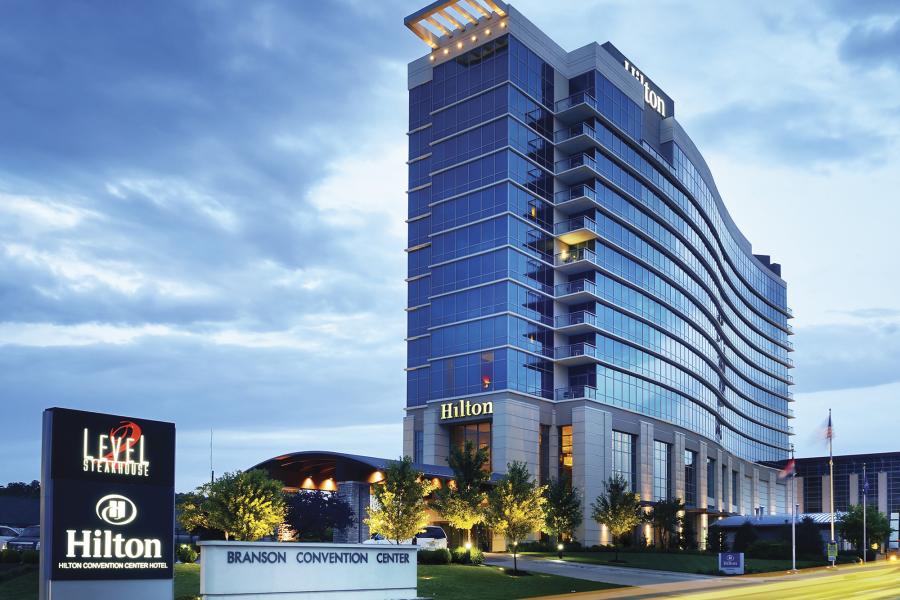 Meeting Safely at Branson Convention Facilities
Here in Branson, we've prioritized implementing the necessary protocols and procedures to ensure you can attend meetings with confidence and comfort in our city. Following guidelines for best practices, based on guidance from local, state and tourism authorities, is at the forefront of making meetings and conventions in our destination better than ever before.
 
Branson Convention Center
Conveniently situated in the heart of Downtown, the Branson Convention Center (BCC) is the epicenter for meetings of all sizes. With more than 220,000 square feet of space, there are numerous possibilities for experiencing our dynamic, walkable, waterfront convention package during your meeting. Depending on your needs, the main exhibit hall on the first floor can be separated into two flexible spaces or one mega event hall. The second floor features numerous configuration options perfect for breakout sessions, private meeting rooms or speaker-ready rooms.
The BCC has implemented industry-leading protocols and operational plans with ASM Global's VenueShield program and continues to follow the CDC and other public health organizations' precautionary guidelines, which include increased signage outlining precautions, regular cleaning and sanitizing of the facility's public spaces, restrooms, and high-touchpoint areas, additional hand sanitizer stations throughout the venue and more.
 
Hotels, Unique Venues & Other Meeting Facilities
Convenience has never been easier, with a combined 536 total rooms between the Hilton Branson Convention Center Hotel directly connected with our modern BCC. The Hilton Promenade is just steps away in the heart of Downtown's entertainment hub, Branson Landing.
 
With 261 versatile guest rooms, 20,000 square feet of event space ranging from formal to casual (including the famous Bass Pro Shops Shooting Academy and Fun Mountain), a huge campus for open-air activities and a beautiful view of the Ozarks, Big Cedar Lodge is a sure hit for your attendees to meet and retreat.
 
Standing grandly along Table Rock Lake, Chateau on the Lake Resort, Spa, and Convention Center offers 301 guestrooms and suites encompassed in an inclusive resort that truly has it all—from its expansive 43,500 square feet of event space, on-site fine dining and full-service Chateau Marina famous for recreation to its full-service spa ideal for integrating wellness and health into your meeting.
 
All of Branson's hotels and venues are following sanitization and safety guidelines for lodging—and are promoting contactless pre-registration to check in/check out, posting signage regarding social distancing, using commercial-grade cleaning solutions for housekeeping, implementing more hand sanitizing stations in meeting spaces and around the facilities and more.
 
Hosting In-Person, Hybrid or Virtual Meetings With Ease
Branson's hospitality community has acknowledged, adapted and implemented hybrid options to accommodate the new planner mindset for planning future meetings and events in our destination.
 
At our state-of-the-art, bi-level Branson Convention Center, the technical capabilities for hybrid and virtual options go above and beyond to ensure the success of events. Planners and attendees will be pleased to find upgraded technology offerings and capabilities for their meetings and events—whether they're in-person, hybrid or entirely virtual. As a high-tech architectural gem, the facility features the latest in meeting technology—including LCD screens in all meeting rooms, high-speed Internet and WiFi, video conferencing, soundproof rooms and endless audio/visual possibilities.
 
The Hilton Branson Convention Center Hotel and the Hilton Promenade at Branson Landing are participating properties in the Meetings Simplified™ by Hilton program. Both offer simplified meeting packages ideal for smaller groups and include technology services to utilize in hybrid and virtual events.
 
Take advantage of Big Cedar Lodge's collection of 16 adaptable event spaces—each with a professional staff of technicians and conference experts that have a complete inventory of modern audio and visual technology to suit planners' hybrid and virtual event needs.
 
Enhancements at Chateau on the Lake include professional meeting specialists, virtual venue tours and site visits, interactive seating diagrams, digital event check-in, hybrid meeting options and more.
 
Seeing It All for Yourself
Take our virtual FAM tour—where getting a glimpse into Branson just got easier from wherever you are. The interactive presentation gives a real feel for the city and can be a resource for anyone to grab itinerary ideas for some off-agenda fun at future meetings and events.
 
The Latest for Branson Meetings
You can learn more about how Branson is doing its part by following Branson's Safety Measures and the community-generated guidelines released by the Branson/Lakes Area Chamber of Commerce and CVB. Contact our team to learn more or submit an RFP
Places Mentioned
Find Your Next Branson Adventure