Article
Top Things To Do for Smaller Meeting Groups
We're highlighting the top tours & tastings to help build fun into your agenda for your next Branson meeting!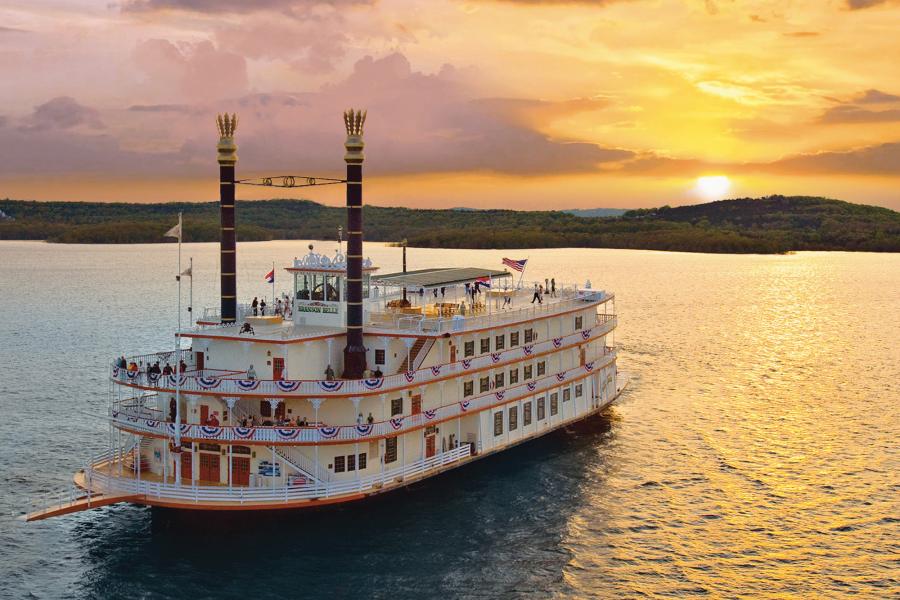 From culinary and craft beer to history, nature and culture, Branson features a variety of unique local tours and trails that are sure to create exceptional meeting experiences. Check out some of the top tours and tastings in Branson ideal for smaller meeting groups.
Savory & Sip-Worthy Tours & Tastings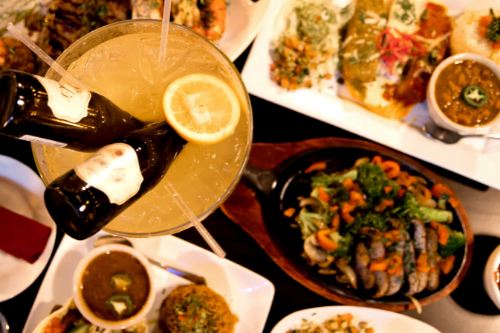 Want to give your group a taste of the Ozarks while meeting in Branson? Plan a culinary, winery, brewery or distillery tasting tour as a fun off-site outing option. From group winery tours and tastings to simply relaxing with fellow attendees after a day of meetings, there's a memorable experience waiting for you at one of Branson's wineries — such as St. James Winery and the scenic Lindwedel Winery, where groups can sample wines from around the globe while overlooking the beautiful Ozark Mountain landscape and enjoying local live music.
Experience the home of Ozark Mountain moonshine, whiskey and rum — all offered as small-batch spirits handcrafted in Branson. Copper Run Distillery is the first legal distillery in the Ozark Mountains since prohibition ended in 1933. Tastings and tours are available for individuals — or groups can rent the entire venue space for a private event.
After a productive morning of meetings, groups can enjoy an afternoon of wine, food and fun during a VIP Wine Tasting and Dinner Tour. Attendees will sample a variety of bites and beverages at multiple tasting locations and a delicious 3-course dinner at one of Branson's more popular restaurants, Black Oak Grill at Branson Landing, on the shores of Lake Taneycomo. 
 Attractions Ideal for Small Groups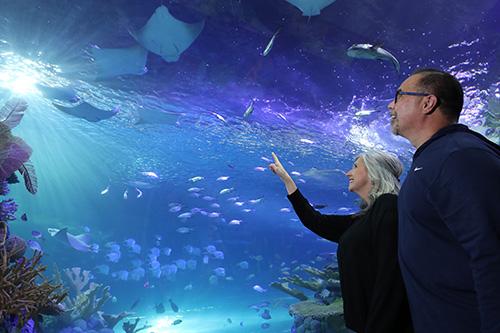 Bring your group to tour around one of Branson's must-see attractions, the Titanic Museum. This unique museum houses a collection of historical artifacts related to the ship and goes to great lengths to transport visitors back in time to the original voyage. There are also special group rates available so you can tour through time on a budget.
Seas the day with a tour of the new Aquarium at the Boardwalk and see up-close views of amazing sea creatures. Groups of 15 or more can also receive a discounted rate.
Plan to meet in Branson during the holiday season? Known as one of Branson's #1 rated sightseeing tours, the VIP Christmas Light Tour gives groups the opportunity to see multiple professional light displays and experience the spirit of Christmas in Branson.
Tour Through Branson's Past & Present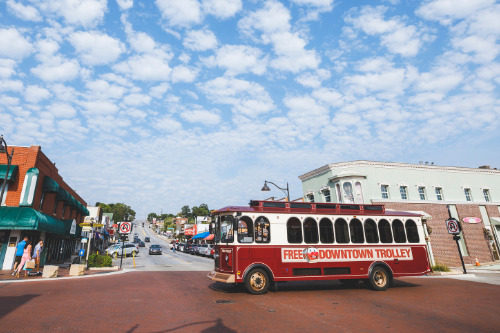 See the sights, hear the history, take lots of group pictures and laugh at funny stories with experienced and entertaining local guides on a Discover Branson History Tour. Tours are limited to 16 passengers, so your smaller meeting group will get a personal experience filled with the sights and sounds of one of the top destinations in the U.S.
A great way to see murals and public artworks in Historic Downtown Branson is by taking a ride on Sparky the Free Downtown Trolley. With 13 stops in the downtown area, your group won't miss a thing! From unique gift shops, to hand-crafted goods and even the original Dick's Five & Dime, Downtown Branson's charming historical flair will leave a smile on the faces of your attendees. 
Cruise Around the Ozark Mountains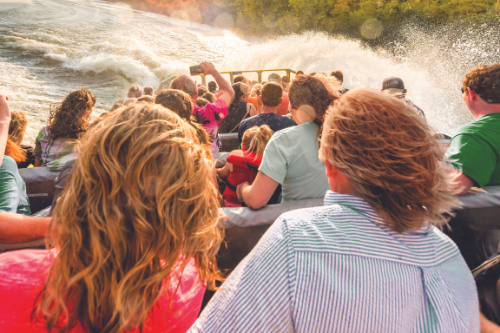 If your group would prefer a lake tour that includes sunbathing and swimming in Table Rock Lake, the Spirit of America catamaran is an ideal option. Scheduled tours and swimming excursions are available twice daily during the warm months. Group charters can also be requested. 
The Showboat Branson Belle can be chartered for up to 600 people and offers groups a scenic two-hour cruise on Table Rock Lake featuring a 3-course dinner and a rousing show with singing, dancing, comedy and more — all while touring a pristine Branson lake and seeing iconic Ozark beauty.
The most exhilarating excursion tour on Lake Taneycomo is the Branson Jet Boats, conveniently located dockside at Branson Landing and just steps away from the Branson Convention Center and Hilton Hotels. Riders are treated to excitement and splashes during the 12-mile, one-hour excursion that can accommodate 60 passengers per excursion.
Tours Off the Beaten Path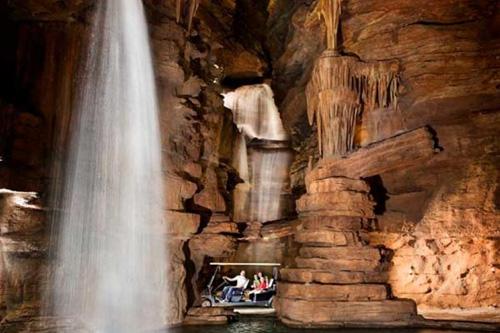 Take a tour through a beautiful underground wonderland located just 30 minutes away from Branson - Talking Rocks Caverns. The unique attraction is fun for all ages and offers guided, walking cave tours in a vertical cave featuring world-class living crystal cave formations. Knowledgeable cave guides will also share about the cave's discovery and related history, as well as the mineral deposits and other geological information during the cave tour.
Experience the thrilling tours offered at Wolfe Mountain — including the Ozarks Explorer Zipline Canopy Tour and the Flying Prospector Zipline Tour. Groups will trek across swinging suspension bridges, cross walkways covered in the canopy and literally soar into an adventure along numerous zip lines for a one-of-a-kind outdoor adventure in the heart of the Ozarks! Groups wanting a tour that's more low-key can opt-in for a Wolfe Mountain Safari Guided Walking Tour.
Gather your small meeting group to hop on a golf cart for a riding tour that showcases the area's natural beauty, including many table rock formations for which the nearby lake is named. Enjoy your stop in the Lost Canyon Cave and Nature Trail and have a drink at the Bat Bar — which is located inside the cave you drive your golf cart through — before continuing your tour.
Plan a group edventure with 37 North Expeditions — an outdoor guide service that provides a wide variety of outdoor activities that enhance each individual's quality of life while also connecting these individuals to other like-minded outdoor enthusiasts and educating the community of the importance of outdoor conservation. These custom-curated excursions in the Ozarks range from hiking, biking and fishing to wellness, wine tasting and more.
Ready to start planning your meeting in Branson? Submit your RFP and our sales and services team members will be in touch to help you do just that!