Article
Two-Day Itinerary for Youth Groups in Branson
Whether you're planning a field trip, sports tournament or youth group outing, Branson is full of fun activities for kids (and chaperones).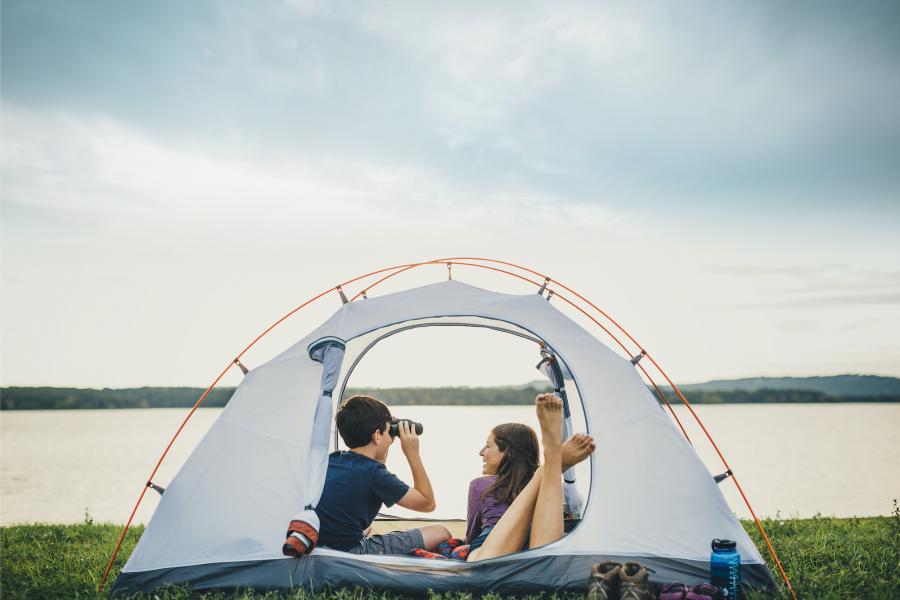 Between the amusement parks, shows, great food and outdoor adventures, there's no shortage of reasons to get kids to put down their cell phones and enjoy the stay in Branson.
Day One
8 am – Breakfast with a Side of Entertainment
Start your fun on Highway 76, Branson's Entertainment District at Jackie B. Goode's Uptown Cafe. This retro '50s style diner features an affordable breakfast buffet and high-energy morning performance perfect for kickstarting your day.
9 am – Hollywood in Branson
Head down the street to the Hollywood Entertainment Center where your group of kids can enjoy hours of games, puzzles and plenty of good photo ops all with great group discounts. Start with a game of mini golf at Shoot for the Stars, head next door to Hannah's Maze of Mirrors for a dizzying, fun adventure through hundreds of mirrored walls to find a princess, and then battle evil at the haunted Castle of Chaos—a 3D film, ride and video game in one. Finally, take some hilarious photos with celebrities at the Hollywood Wax Museum—teens will love the chance to share their pictures with friends on Instagram and Snapchat. For an extra dose of fun, head down the street to Ripley's Believe It or Not! to see some rare oddities including a shrunken head, a 22-foot transformer sculpture and a spinning vortex tunnel.
Noon – Lunch at Pasghetti's
Look for the giant meatball just up the street, next to the Starlite Theatre. Pasghetti's has something for even the pickiest of eaters. From cheesy mozzarella sticks and sub sandwiches, to fresh salads and their signature spaghetti with a very large meatball. They also offer an indoor miniature Ferris wheel for small children, as well as an arcade and a game room.
1 pm - Get Out in Nature
After a morning filled with activity, enjoy relaxing stroll amidst the area's beautiful scenery. Branson has many hiking trails appealing to every level of adventurer. The beauty of the Ozarks is hard to match, so be sure to choose a trail where you can take it all in.
3 pm – Time for a Treat
If you're visiting at the height of summer, cool down with some delicious frozen custard at Andy's or frozen yogurt at Cherry Berry (both 3 miles from Table Rock Lake). Or head over to Cakes-N-Cream 50's Diner for a delicious selection of malts, shakes, sundaes, pie and their Famous Cakes-N-Cream Supreme – golden funnel cake topped with ice cream and whipped cream.
4:30 pm - Dinner and a Show
For an unforgettable dining experience, be sure to visit the Dolly Parton's Stampede where you'll enjoy a four-course meal in a 35,000 square foot arena featuring horse stunts, wagon races, pig races and more. Kids will love being part of a friendly North versus South competition and even better, all food must be eaten with your hands. Although the show starts at 5:30 pm, you'll want to get there early to catch the pre-show.
7:30 pm - Track Family Fun Park
End the day with some high-speed fun with a go-kart race at the Track Family Fun Park. While there, take a ride on the new Branson Ferris Wheel, formerly part of the Navy Pier in Chicago.
Day Two
8 am – The Largest Pancakes
Before a big day at Branson's amusement parks, fill up at one of Branson's best breakfast spots—Billy Gail's. Known for their humungous pancakes, delicious omelets and smothered biscuits. There are enough options to make everyone happy.
10 am – Marvelous Marvel Cave
The attraction that put Branson on the map, this natural wonder is included in the price of admission at Silver Dollar City (the amusement park was originally built around it to give visitors something to do while they waited for a cave tour). See amazing limestone formations and travel more than 200 feet below the surface on a fun, educational tour.
Noon – Sensational Skillets
Silver Dollar City is renowned for their skillet dishes. Try Buckshot's Skillet Cookery, which cooks up a delicious combination of chicken, corn, fried okra and more in a dish they call the "Family Feud." For dessert, head over to Eva & Delilah's Bakery for fresh-made cinnamon rolls in a variety of flavors including original, red velvet and caramel apple.
1 pm – Roller Coasters or Water Slides
Stay in the Silver Dollar City amusement park for the afternoon because they deliver plenty of kid-friendly fun. You'll find thrills on more than 40 rides including Outlaw Run, their award-winning wooden rollercoaster and their high-speed coaster Fire in the Hole. Adults will enjoy looking around at the crafts in their variety of shops throughout the park, too. If it's a hot day, head over to White Water for some exciting water slides and refreshing splash pools. Both parks feature a variety of package deals.
6 pm - Dinner at CiCi's Pizza
After a day at the amusement parks, visit CiCi's Pizza for a huge buffet with an endless supply of pizza, salads and dessert as well as a game room.
8 pm - Amazing Acrobats of Shanghai 
No trip to Branson would be complete without seeing one of their renowned shows. The Amazing Acrobats of Shanghai, in Grand Shanghai Theatre, features colorful costumes, mystifying aerial acrobatics with remarkable feats of strength and lighthearted comedy that will leave everyone in your group awe-struck.
Everyone will have so much fun in Branson, you might just need to stay for an extra day. Check out 12 more reasons kids love Branson.
Places Mentioned
Find Your Next Branson Adventure