Article
Branson's Hollywood Wax Museum
Stars from around the world and different points in history have found a home at Branson's Hollywood Wax Museum. Come take a selfie with some of your favorite!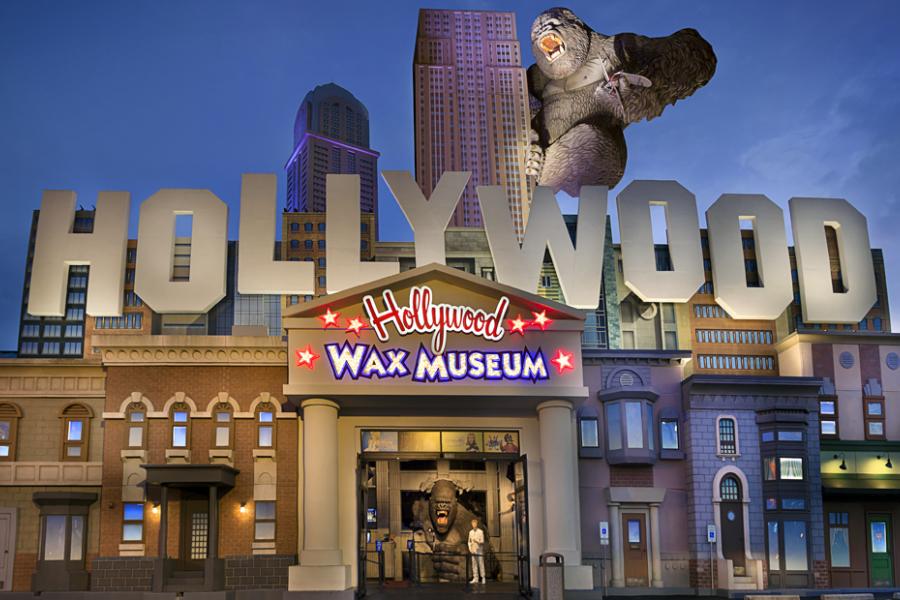 While Branson visitors may arrive wanting to see fabulous shows featuring world-class performers on the stage, they probably don't expect to get up close and personal with the likes of departed stars of the screen such as Charlie Chaplin, John Wayne and Michael Jackson and even current celebrities like Johnny Depp, Simon Cowell and Lady Gaga.
Whenever someone visits Hollywood Wax Museum, that's exactly what they discover during their visit. With 15,000 square feet of iconic movie scene displays and actors from every decade, you can get an up-close look at your favorite stars. But the fun begins even before you enter the building!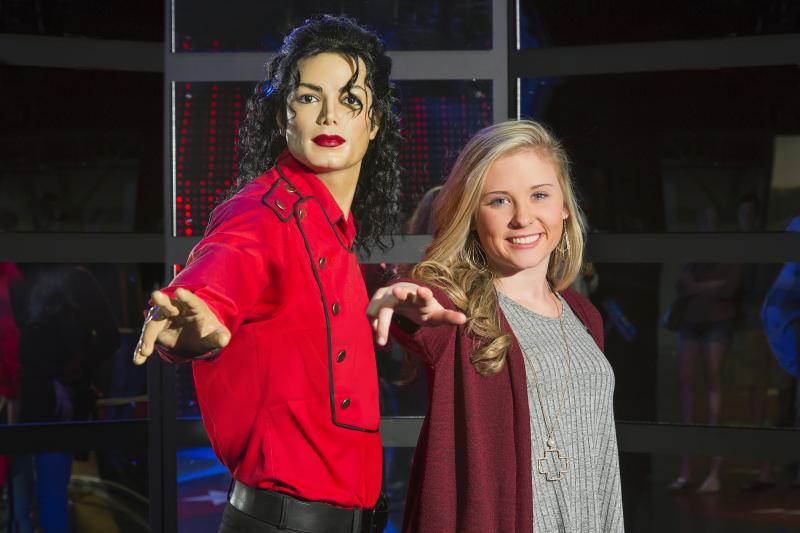 One of the most photographed Branson attractions since its 1996 opening, the Hollywood Wax Museum — located right in the heart of the Entertainment District on Hwy. 76 — features its very own version of Mt. Rushmore, "Mt. Hollywood," including sculpted faces of Hollywood greats John Wayne, Marilyn Monroe, Charlie Chaplin and the King himself, Elvis Presley.
Also featured on the outside of the building is a New York City skyline attacked by none other than the largest primate in the Midwest. With these iconic displays, it is easy to spot Branson's Hollywood Wax Museum while driving.
Visitors can take photos with lifelike wax replicas of their favorite Hollywood stars while they learn their background and little-known facts, including pet peeves and favorite foods.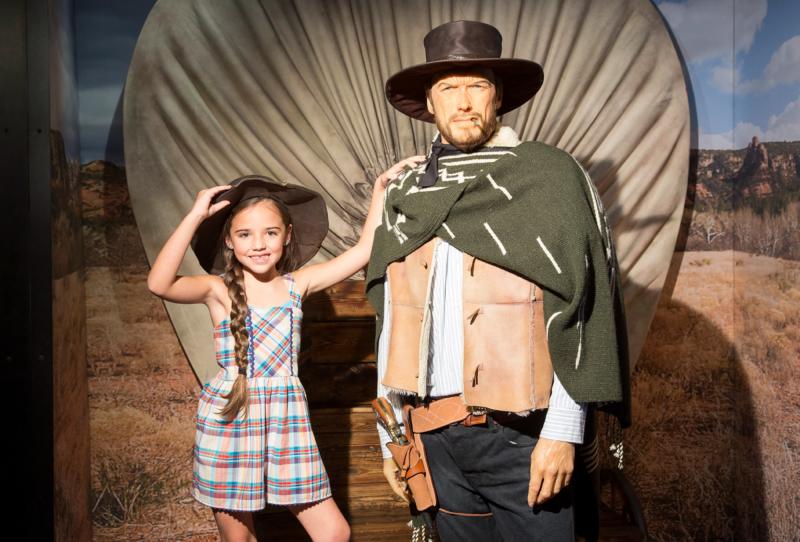 This attraction isn't just a museum of wax replicas, it offers interactive fun for visitors as they can hug their favorites, smack the villains, walk the red carpet, marry a heart-throb, sit on a bench next to Forrest Gump or even venture down the Yellow Brick Road. The choice of photo ops are endless!
The Hollywood Wax Museum offers realism like none other. Visitors are often astonished at the detail of figures such as Elvira, Gollum and the crews from Star Trek and Baywatch.
A group of talented Hollywood Wax Museum artists bring the creation to life with vibrant colors and costumes. In fact, it takes seven artists three months of collaboration to create each figure found in the museum.
Before they leave, Hollywood Wax Museum visitors can take advantage of the Studio Store, where they can shop the largest collection of celebrity souvenirs and memorabilia in the Midwest.
Visiting the Hollywood Wax Museum is only the start of Branson's star-studded adventure. Next-door attractions included in the Hollywood Entertainment Center include Branson's Castle of Chaos, the world's first 5D ride and game, as well as Hannah's Maze of Mirrors, which invites visitors to find their way through hundreds of mirrored archways in their quest to save Princess Hannah from Ugly Hetty's spell.
And the fun doesn't have to stop here! Take a trip down W 76 Country Blvd and explore more of Branson's Entertainment District.
Places Mentioned
Find Your Next Branson Adventure