To some, the tastes of summer include ice cream, lemonade and barbeque. But here in the Ozarks, the taste of summer means homegrown tomatoes, cucumbers, beans, lettuce and peppers.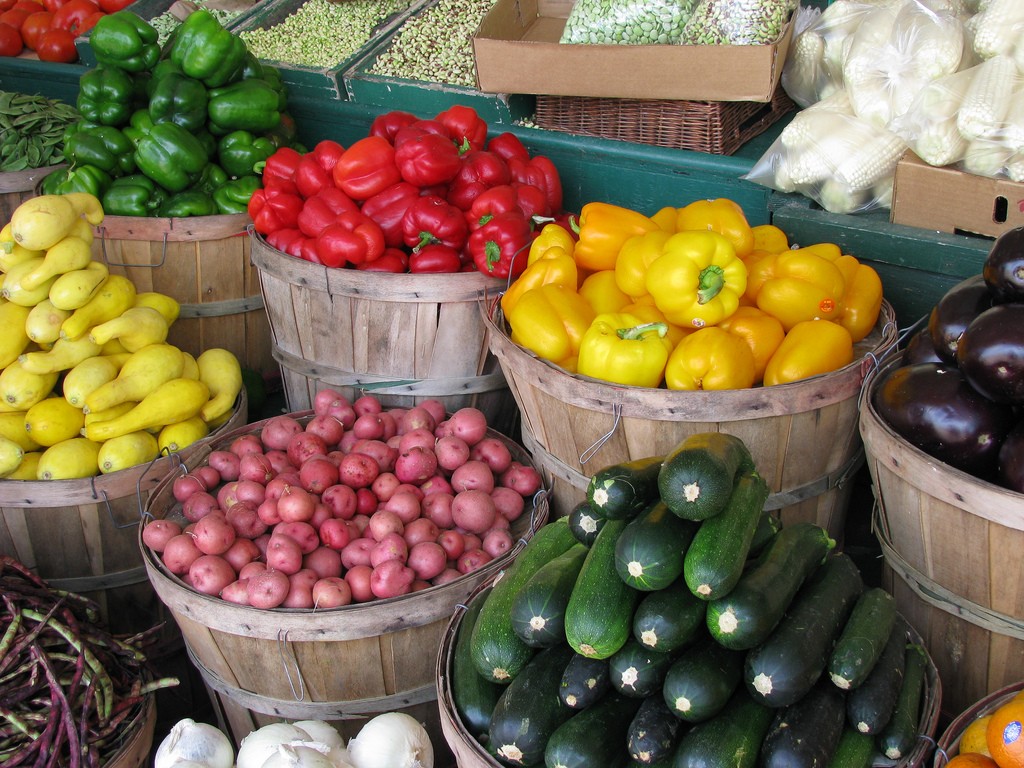 Of course not everyone has the space or skill to grow their own vegetables, but thanks to a couple of farmers' markets in the Branson area, all residents and visitors have access to all that summer goodness. Just head over to College of the Ozarks or the Branson Landing during the summer months and pick out your favorites.
College of the Ozarks
Open from 7 a.m. to 12:30 p.m. each Friday from May 29 to Oct. 30, the College of the Ozarks' famers market provides the community with a variety of homegrown vegetables, homemade breads, fresh milk, prime beef cuts, annual and perennial blooms and student-made jams, jellies, fruitcakes, pottery and stained-glass crafts. Located in the sale barn across from the W. Alton Jones Milking Parlor on the College of the Ozarks' Point Lookout campus, the farmers market offers various fruits and vegetables throughout the season. The season started out with early harvested offerings such as sugar snap peas, kale, green onions, mustard greens, broccoli and lettuce. Later came prime summer produce such as tomatoes, green beans, corn and cucumbers, and by summer's end the market features pumpkins, applies garlics and mums.
Students at the College of the Ozarks work to defray the cost of their education, and the college's one-acre garden is just one of many ways their work also teaches them valuable life skills. The students even lead free garden and dairy tours from 9 to 11 a.m. and give live demonstrations of recipes using the fresh produce from 8 to 10 a.m. on Fridays.
Branson Landing
Conveniently located in the Branson Landing's south parking lot near the Lake Taneycomo Bridge, the farmers market at the Branson Landing is open April 25 through October 2017 on Tuesday evenings from 3 to 7 p.m. Visitors can choose from a variety of locally-grown and handmade products. Homegrown produce includes strawberries, peppers, zucchini, tomatoes, carrots, cucumbers, peaches, green beans, apples, lettuces and a host of other various fruits and vegetables. But the fun doesn't end there. Market visitors can enjoy a balloon artist, henna tattoo artist and music while they browse a selection of fall decorations such as pumpkins and mums, farm-fresh eggs and seafood, as well as handmade soaps, candles, jellies, candies and baked goods.