Live Shows in Branson
Known for its incredible live entertainment, Branson has more than 100 shows that span all genres and interests.
For more than 50 years, live shows (and encores, of course!) have been a staple of Branson vacations. Morning, afternoon and night, Branson offers a variety of entertainment options for every member of the family, including comedy shows, dinner shows, shows for kids and even shows on boats! Explore Branson's upcoming shows to create your personal lineup.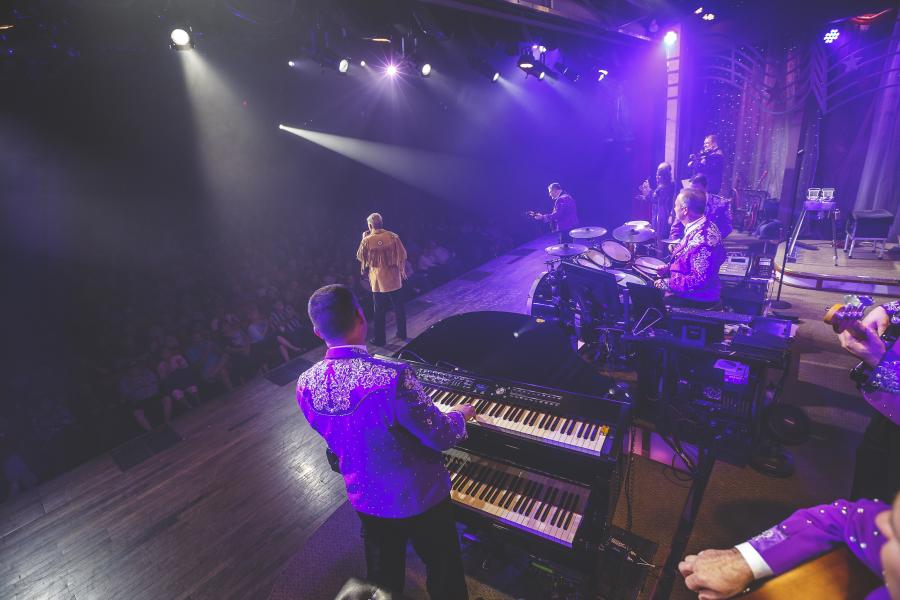 Family Tradition
Presleys' Country Jubilee
Many families share the stage in Branson. The Presleys were one of the first families on a Branson stage and continue their family tradition today of blending classic tunes, down-home humor and melodious productions.
See Their Show
Mark Your Calendar
Live Shows This Week
Wondering who's performing right now? Check out live shows happening in Branson this week.
View This Week's Shows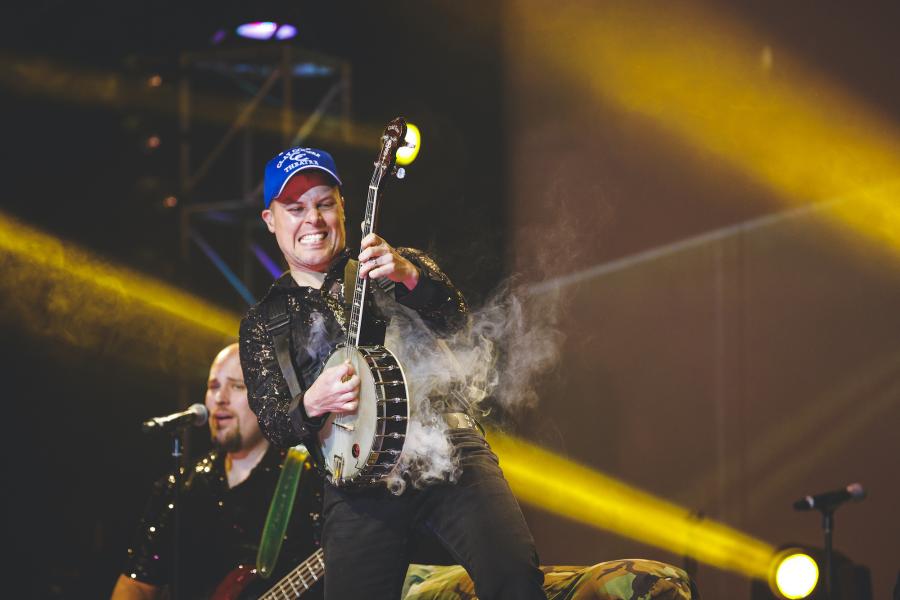 Lights & Sound
How the Haygoods Wow Audiences
The Haygoods' shows are known for exciting visual effects and their state of the art stage presentation. Watch this video to find out what all goes into the LED suits performers wear on stage.
See Their Show
Dining Experiences
Dinner and a Show
You don't have to choose between entertainment and delicious homestyle cuisine in Branson at live dinner shows. Choose from whodunnit murder mysteries, shows with action-packed stunts, unbelievable magic shows and more!
Branson Dinner Shows
Feel the Thrill
Visitors are Cheering for Encores in Branson!
It's Showtime
Live Shows in Branson
Groups love gathering together around fun, and in Branson, fun is defined by its robust live entertainment options. Check out all the exciting options for you and your group below!
Updates from Branson
Explore Branson eNewsletter
Get the latest on all things Branson, including deals on attractions and lodging in your inbox.
Sign Up