Road Trip to Branson
Central location, scenic beauty and unbeatable vacation value make Branson the ideal road trip destination. 
Less than a day's drive from more than one-third of the United States, Branson is the perfect option for quick romantic getaways, long family holidays, summer escapes and more. The beautiful, rolling Ozark hills make the perfect backdrop for a relaxing and scenic drive. With an abundance of options to keep you entertained, such as live shows, family fun attractions, three pristine lakes and ample hiking trails, Branson will be topping the list for road trip must-stops.
On the Road Again
Best Road Trips to Branson
We've put together the best itineraries for the perfect road trips to Branson. Load up the car and hit the road- it's time to let the sunshine and the good times roll.
It's Time to Hit the Road!
5 Reasons Branson is the Best Road Trip Destination
When it comes to road trips, Branson checks off all the right boxes. With a central location within driving distance of 1/3 of the nation, robust Ozark Mountain scenery, more than 100 live shows and an abundant selection of unique attractions, Branson is sure to make your next road trip a success. 
Learn More
Journey to Fun
Get Inspired for Your Next Road Trip
Road Trips are the best way to refocus, refuel and remember some of your greatest adventures. Get inspired for your next road trip and be sure to include Branson in the itinerary.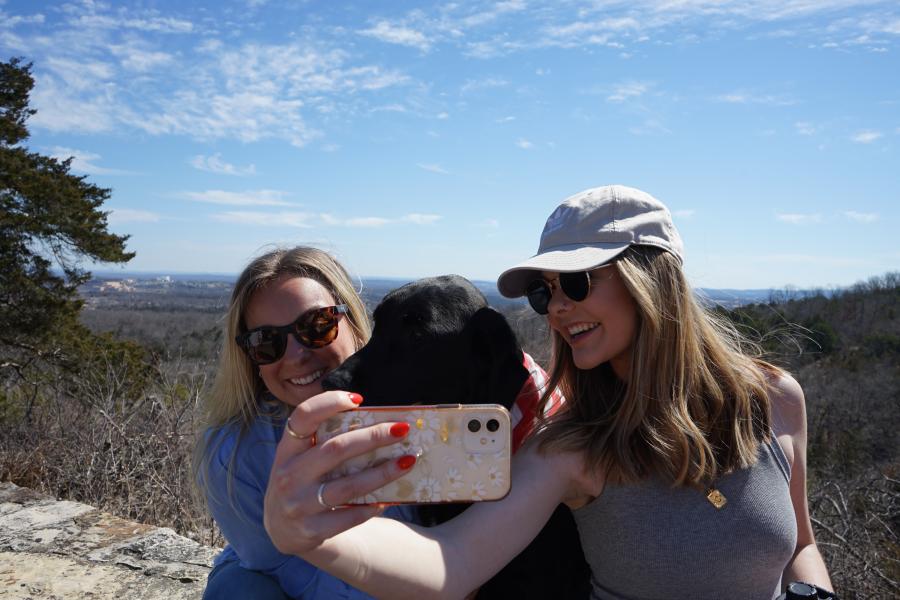 Road Trip Memories
Share Your Photos With Us!
Every good road trip comes with lots of laughs, good music and tons of photos to remember it all! We want to see your favorite photos from your Branson road trip. 
Share your road trip moments with us for a chance to be featured! 
Share Your Photos
#OneMileAtATime
Share Your Branson Road Trip Photos!
Let the Fun Shine
Spring In Branson
From beautiful ozarks scenery in full bloom to an abundance of live shows and attractions, Branson is best in the spring time. 
Learn More