Cabins & Lodges in Branson
Enjoy the natural beauty of Branson from your own comfy cabin.
Whether nestled in the rolling hills of the Ozarks or overlooking a tranquil lake, there's a wide variety of cabins and lodges in Branson, including rustic log cabins, luxury lodges and even treehouses! Imagine relaxing by the fire and roasting marshmallows or enjoying coffee and the sunrise from your deck. Renting a cabin or lodge in Branson gives you a front-row seat to nature's amazing show in one of the most scenic regions of Missouri.
Most cabin rentals in Branson are a short drive away from the area's top attractions and Historic Downtown district. And many also offer a wide array of amenities including hot tubs, BBQ grills, community pools, fire pits, full-service kitchens and more. Pet-friendly cabins and lodges are available, as well. 
Cozy Up
7 Cozy Cabins and Lodges in Branson
Whether rustic or luxurious, for a family vacation or romantic getaway, we have the perfect cabin waiting for you in Branson! Browse our site to find a variety of scenic properties available for rent throughout the year, but start with this list of the area's seven coziest cabins and lodges.
Learn More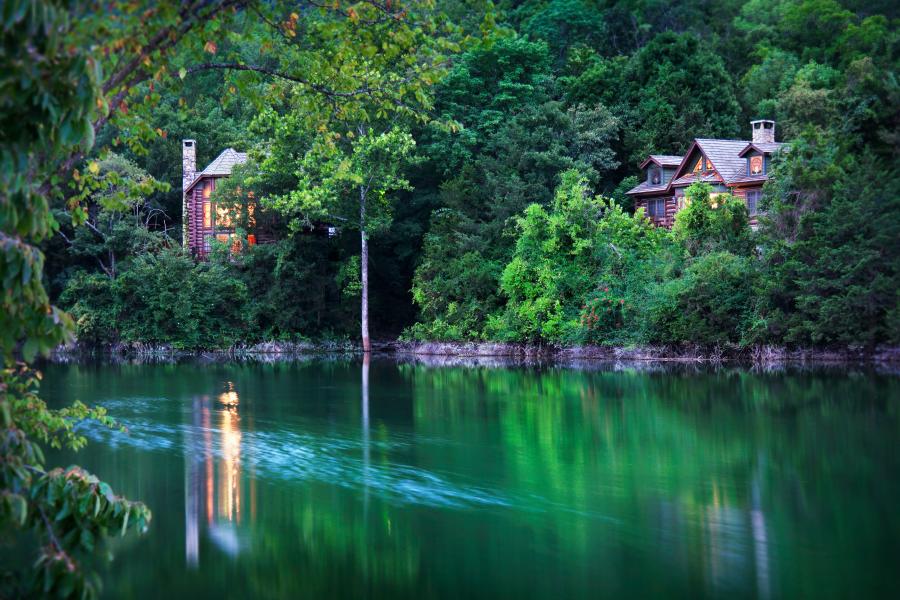 Lake Views
Cabins Near Table Rock Lake
For endless fun and gorgeous views, book a cabin or lodge near Table Rock Lake. With tree-lined shores, pristine waters and numerous nearby attractions, you'll find there's plenty of things to do when staying on the lake.
Views Cabins
Browse Listings
Branson Cabins