Fishing in Branson
Branson Lakes are known for their great bass fishing, bowfishing, trout fishing and even annual tournaments that bring visitors from across the region.
Whether fishing is the sole purpose of your trip to Branson or you're looking for a day-long excursion between shows and attractions, our three crystal lakes and friendly fishing guides offer respite and excitement on the Ozark waters.
Table Rock Lake typically has the highest concentration of bass and is the location for many bass fishing tournaments, including the Big Bass Classic which takes place each spring. Bowfishing is a relatively new activity in the Ozark region and both Bull Shoals Lake and Table Rock Lake allow for shoreline wading. If you're looking for trout, Lake Taneycomo is your best bet with its river-like composition.
Whatever you choose, Branson has outfitters and fishing guides to meet all your fishing excursion needs. Scroll down to see all outfitters and guides in Branson.
Reel Talk
Your Guide to Fishing in Branson
Branson is known for excellent bass fishing, trout fishing and bowfishing. With three pristine lakes and world-class fishing guides, Branson is the perfect spot for your next fishing adventure. Read our Guide to Fishing in Branson to learn what to expect while you're here and everything you need to know to choose the right excursion for your next visit to the Ozark region.
Guide to Fishing in Branson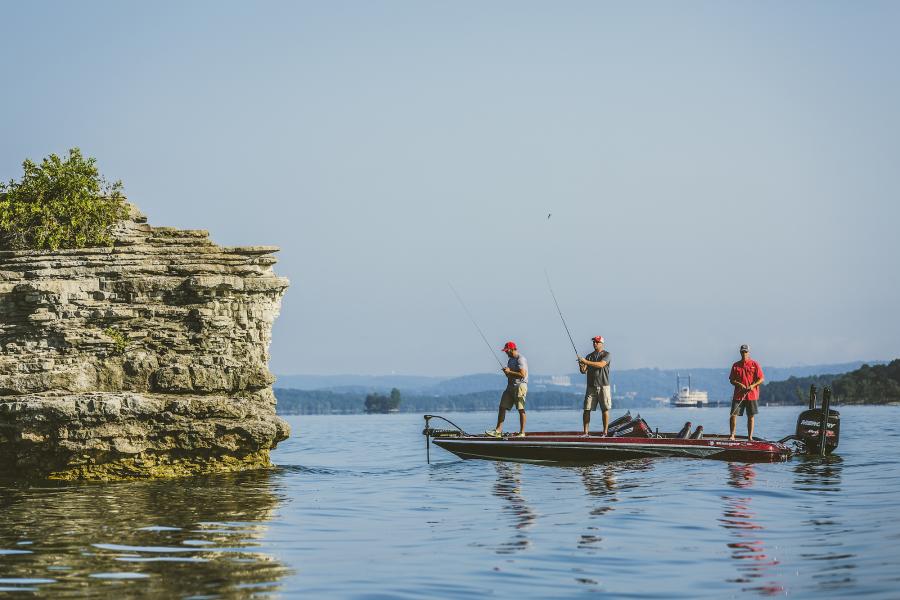 Reel Talk
Fish Table Rock Lake Any Time of Year
Winter, Spring, Summer and Fall - You can fish Table Rock 12 months out of the year! Watch the video to learn what you can expect to catch during each season.
Guide to Table Rock Lake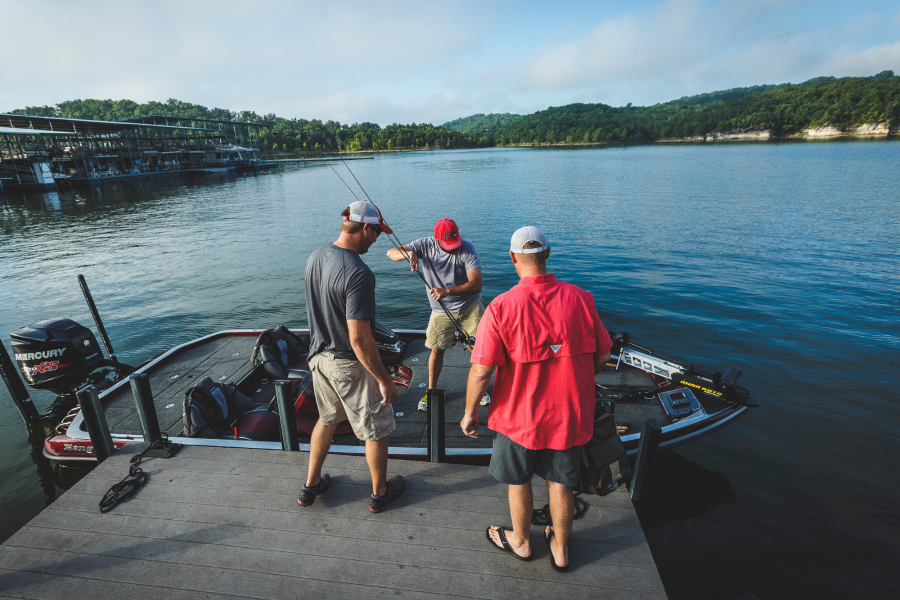 Get on the Water
Leave the Shoreline Behind
Make lifelong memories at one of Branson's great lakes by renting your own boat. There are several marinas with boat rentals on Table Rock Lake and Lake Taneycomo. Many also offer guide services, WaveRunners and other necessary equipment for a full day of fun on the water.
Boat Rentals Guide
Browse Listings
Branson Fishing Guides & Charters