Article
#BuyBranson to Support Local Businesses
When you shop small in Stone and Taney Counties, you're not only supporting local businesses, you're also helping support your friends and neighbors. Shopping small contributes to jobs, wages, and helps preserve the local businesses that make the Branson area an unforgettable destination.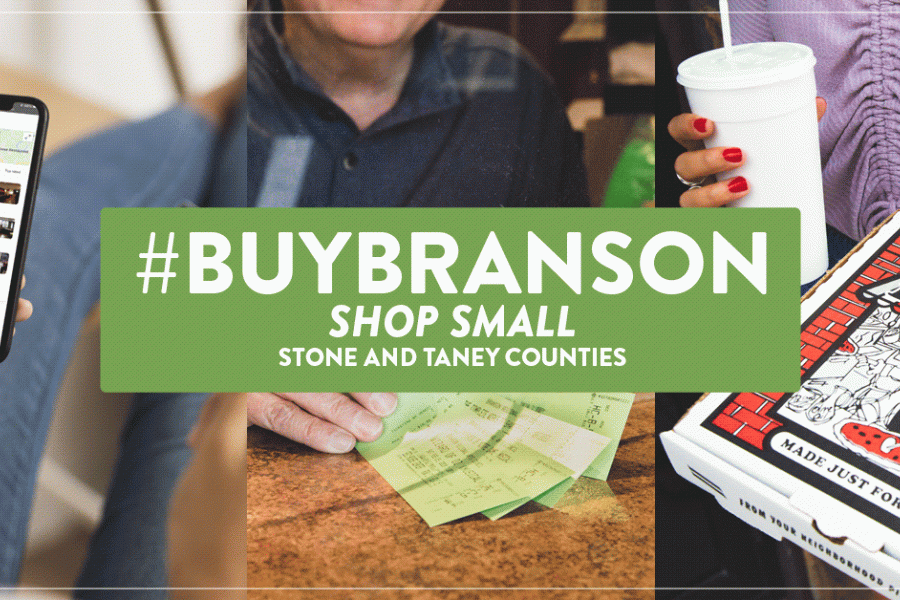 There are several substantial ways to assist small businesses and #BuyBranson
Purchase season passes ahead of time for Branson's live entertainment and attractions
 
Buy gift cards from local stores to use later
 
Order delivery or curbside pickup from local restaurants
 
Be generous with tips
 
E-shop locally from small businesses that have merchandise available online
 
If you're receiving a refund for a cancelled local event, consider donating it back
 
Gift E-shop orders from local businesses by having them delivered to a friends or family
 
Postpone or re-schedule events and trips, don't cancel
 
Follow your favorite local businesses on social media and share their content often
 
Write positive reviews on local businesses social media accounts
 
Call and/or message local businesses to see how you can best help their needs during this time
 
Share a local business purchase on your social media using the hashtag, #BuyBranson
Help keep our local small business community thriving!
Local businesses can also use the hashtag #BuyBranson on social media channels.