Article
Day Trip: The Laura Ingalls Wilder Historic Home & Museum
There's no doubt that Laura Ingalls Wilder, author of the "Little House" book series, is one of the most notable American writers in history.  When you're in Branson, just a quick day trip will give you the opportunity to visit the place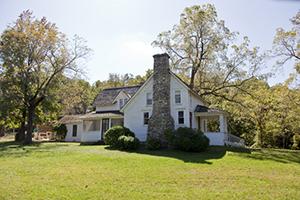 where she wrote all of her classics.
After moving to Mansfield, Missouri (just an hour north of Branson), Laura and her family settled in at Rocky Ridge Farm, as they called it, where they would build the farm and where Laura would eventually write all nine books of the infamous "Little House" series.
 Today, the Rocky Ridge Farm has been preserved to cherish the great American legacy that was established here long ago.  Visitors can tour the home where Laura spent her time writing, relaxing, working and living, in a setting almost exactly how she experienced it. Later, take a walk around the Farm (or perhaps we should call it the "prairie") and see the countryside that brought her so much inspiration. The museum contains artifacts, hand-written manuscripts, family photographs, Pa's old fiddle, and many other treasures for you to explore.
Come see for yourself the well-preserved Rocky Ridge Farm and learn more about the places that inspired some of America's most well-known writings by Laura Ingalls Wilder.
Quick Details:
Address:
3068 Highway A
Mansfield, Missouri 65704
Phone:
(877) 924.7126
Museum Hours of Operation
March 1 – November 15:
Monday thru Saturday
9:00AM to 5:00PM
Sunday 12:30PM to 5:00PM
Admission
Children Under 6 - FREE
Children 6 to 17 - $6.00
Adults 18 & Over - $10.00
Seniors 65 & Over - $8.00