Article
Experience Branson's Aquarium at the Boardwalk - Now Open!
2021 presents a unique new attraction that will thrill visitors—Aquarium at the Boardwalk—in the heart of Branson's Entertainment District. Located on the site of the former Grand Palace, the Aquarium at the Boardwalk brings new adventure to Branson.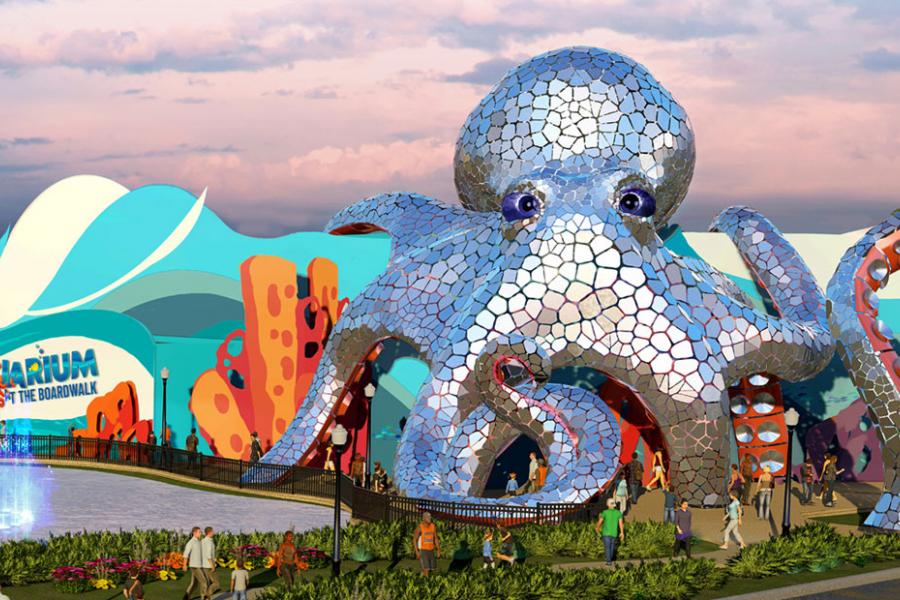 Take a walking journey through the oceans of the world at Aquarium at the Boardwalk. Guests can enjoy up-close views of amazing sea creatures like colorful fish, seahorses, and jellyfish, to octopi, eels and sharks.
Before you even step inside the 46,000 square foot aquarium full of amazing sights, you will be mesmerized by the exterior of the building—displaying a larger-than-life giant Pacific octopus. Get your camera ready!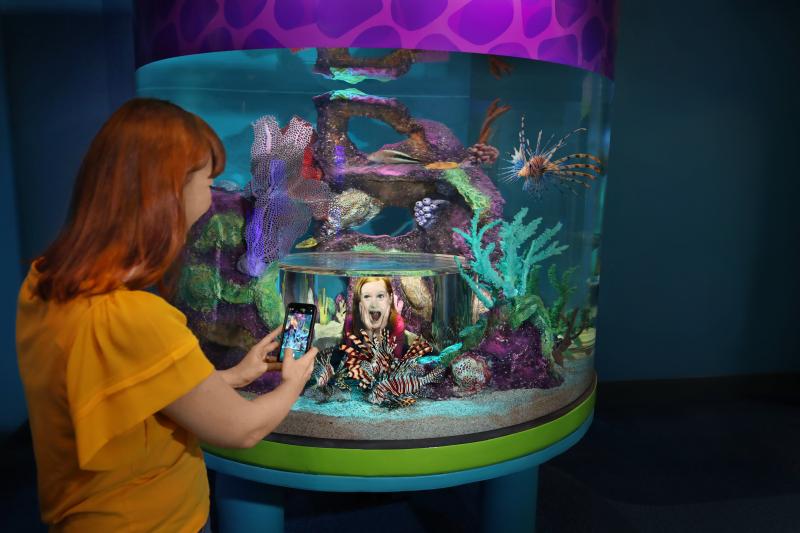 Once inside, you are invited to walk through incredible exhibits such as the Jelly Fish Infinity Room, the Amazing Rays tank and the Coral Reef that is home to dozens of colorful fish and sharks!
Enjoy plenty of interactive fun at the touch pool, where you can get up-close-and-personal with a variety of friendly sea creatures. Or, head over to the Mermaid Palace where you can hear tales of mermaids safeguarding the sea while watching schools of fish and seahorses gliding by.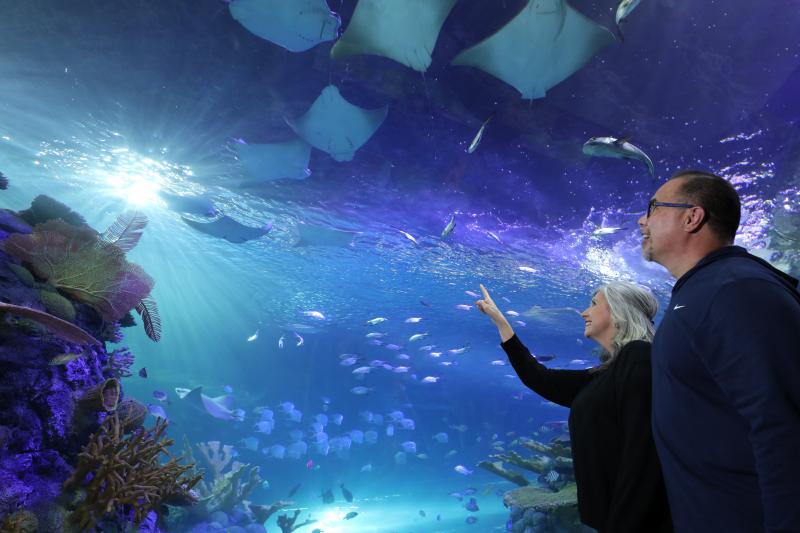 The aquarium focuses on fun with all kinds of entertaining activities such as taking a photo wearing a high-tech diving suit, coloring your own fish and watching it come to life on screen and climbing through a kelp forest.
Make plans to visit the Aquarium at the Boardwalk on your trip to Branson in 2021!