Article
Newest Things To Do in Branson for 2023
Explore Branson's list of the best, newest things to do in Branson for 2023!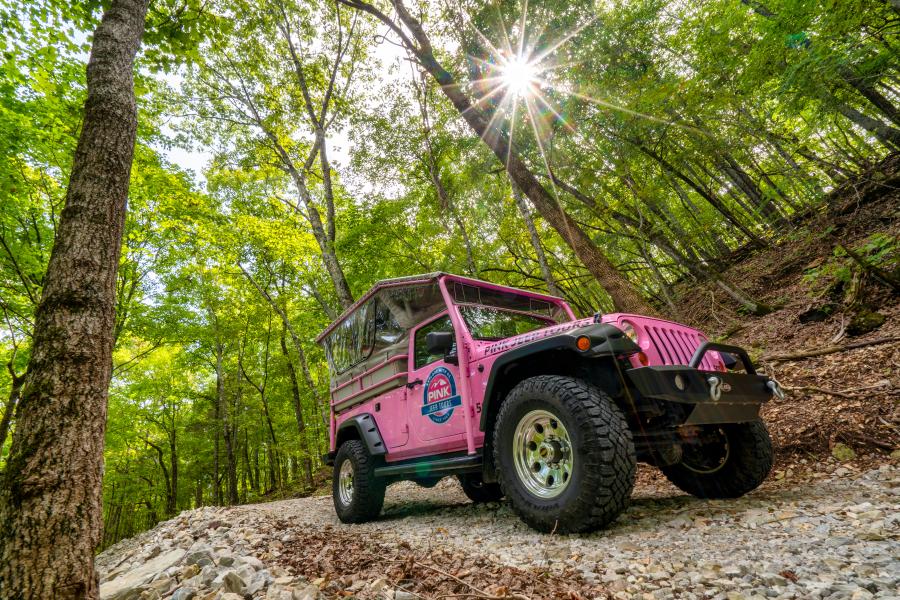 One thing you can count on in 2023 is Branson finding new ways to entertain you. Check out our list of the newest things you won't want to miss on your next visit to Branson!
New Live Shows
Queen Esther at Sight & Sound Theatres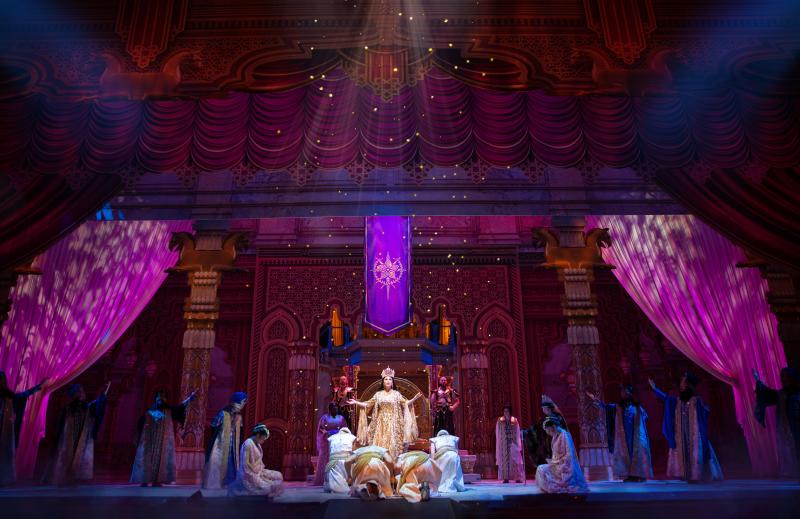 Set in the opulent yet perilous Persian Empire, QUEEN ESTHER is a captivating tale of beauty and bravery. Esther's ordinary life changed forever when she was taken through the palace doors, entering a new world of royalty and risk. With a crown on her head and a secret in her heart, can she find the courage to trust in God's plan and believe that she was made for such a time as this? The beauty and grandeur of the capital city of Susa will come to life as the production takes place on a 300-foot panoramic stage that engulfs the audience on three sides.
Once Upon A Fairytale
Your family is cordially invited to this magical morning show opening at the Americana Theatre in the summer of 2023. Once Upon a Fairytale brings to life all of your favorite storybook songs, including Disney classics. This cabaret features not only a dazzling production design, but also some of Branson's best vocalists and, of course, a happily ever after. Fairytales portray real moral lessons through characters and virtue. Join in this magical realm of Once Upon a Fairytale, this May-September at 10:00 am where Once Upon a Time… they lived happily ever after. Come be a part of the show, where you feel you know a real live prince or princess. Enjoy the lavish princesses' ball gowns and the formal attire of the dashing princes performing so many songs of the great classical fairy tale songs all the way to Broadway favorites. A fantastic experience for young and old alike.
Thrilling Activities 
Pink Jeep Tours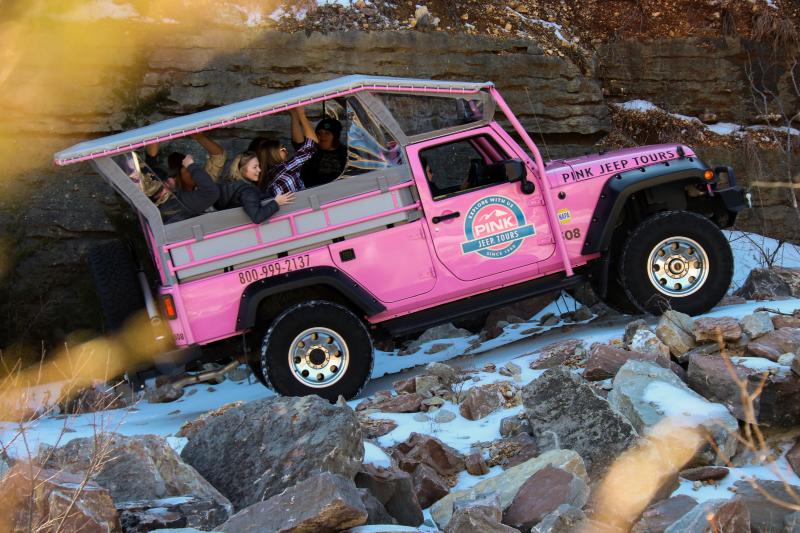 You may have heard of the iconic Pink Jeep Tours in other destinations, and now, you can experience the magic of the Ozarks from the comfortable cabin on their signature custom Pink Jeep® Wrangler. Wind past lakes and landmarks before embarking on an off-road adventure that culminates with an incredible mountain top view of Table Rock Lake. This is the best way to get up close and personal with the beauty of the Branson area! 
Thunder Ridge Arena & PBR Series Team Bull Riding
Professional Bull Riding finds a new home in the beautiful Ozark Mountains. PBR Team Series Bull Riding Team, the Missouri Thunder, will host other teams at Thunder Ridge. Johnny Morris and Bass Pro Shops have purchased a founding PBR Team sanction, the Missouri Thunder in a new bull-riding league. The Missouri Thunder represents a significant investment—one that fits well into Bass Pro Shops legendary brand through the likes of PBR, NASCAR, and country music, as well as amateur and professional fishing tournaments and other sporting events.
Thunder Ridge, one of the most beautiful natural amphitheater settings in the world, and located south of Branson, will host large events across the entertainment spectrum. Incorporating bull riding into the Bass Pro Shops umbrella reinforces the company's commitment to the great outdoors.
Coming Soon: The Social Birdy
Pickleball, a pro-style golf putting course, golf simulators, and southwest Missouri's favorite restaurant and bar have combined to create a new entertainment destination in Branson. The Social Birdy is scheduled to open in 2023 on Branson Hills Parkway. Designed as a novel hub for leisure and recreation, guests are encouraged to "hang out and swing easy" at the 9,000-square-foot social venue. It is a concept like no other in the region, capitalizing on Branson's reputation as a premiere golfing destination, the new venue will include a full-service golf shop and an area where professionals can assist golfers with custom club fitting, golf lessons and a professional style 18-hole putting green. Pros and amateurs alike can also try their hand at one of the five golf simulator bays. Each simulator can take players to 80 different golf courses and operate several fun hybrid golf games. Beyond golf, the simulators offer baseball, soccer and dodgeball and many more games—perfect for corporate outings, birthday parties, date night and family fun.
Howler Bike Park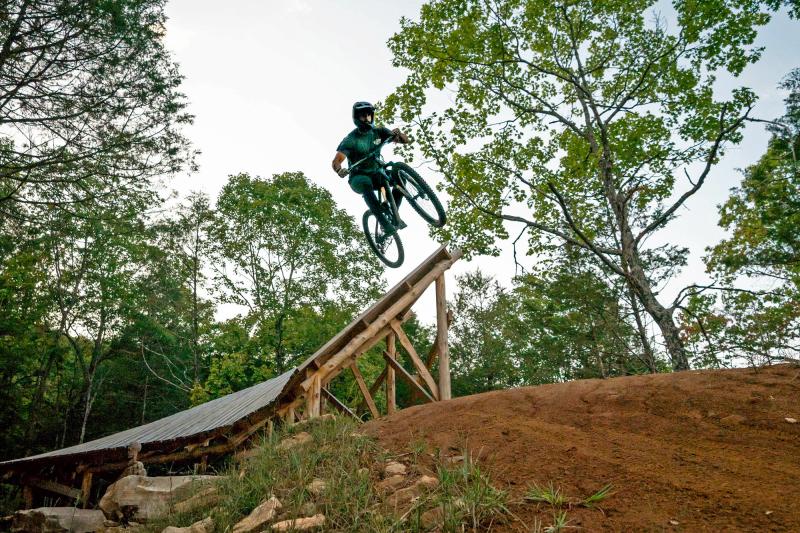 Howler is Missouri's premier mountain bike park located just outside Branson, Missouri in the Ozark mountains. From the perfect hang out at Basecamp, complete with delicious food and drink options at the Growl Grill, to the professional, multi-trail courses fit for varying skill levels, and even the option for gear rentals on site, Howler Bike Park is a state-of-the-art stop to experience the thrill and beauty of Mountain Biking in the Ozarks. Plan your visit today. 
Retromania & New Wave Cafe
Take a trip back to the 1980's at Retro Mania! This fully immersive museum attraction offers a step back in time to experience the magic of the 1980's. From parachute pants to iconic movies, take selfies with some of your favorite blasts from the past in the museum. Test your skill on the Retro Rocker black light indoor mini golf course featuring 80's rock hits you know and love. Try your hand in the free-play retro arcade and even take the stage to try your hand at Karaoke! Finish the trip with a delicious bite at the New Wave Cafe for the perfect end to a totally tubular time. 
World of Wizards Black Light 3D Mini Golf 
If you or anyone in your group is a fan of fantasy, new and old, this is the course for you. World of Wizards takes a great amount of pride in its theming, making each room unique and fun to explore, with an exciting finale—a massive animatronic dragon guards the 18th hole. What really brings the World of Wizards to life are the 3D glasses and black-light effects. This is a must-do on your next trip to Branson! 
Shopping + Dining
Parlor Doughnuts
Known for their iconic "layered doughnuts," Parlor is a new addition to the Lakeside Shoppes at the Branson Landing. Fresh-made every morning, their flavors range from decadent cookies and cream to their original honey glazed. They also offer savory breakfast sandwiches, smoothie bowls, and freshly brewed coffee options at the quaint, coffee-shop location. 
Boba Joes
New to the Historic Downtown area, Boba Joe's is a fantastic destination for bubble tea lovers! They offer a variety of teas, food items, and, of course, their signature Boba ice cream float, which is delicious. The atmosphere is casual and friendly, with friendly and helpful staff ready to make your Boba dreams come true. Boba Joe's is a great spot for a delicious snack or drink and is a perfect stop while shopping downtown.
Bricktown Brewery
Bricktown Brewery is coming to the Branson Landing in 2023. A beloved chain featuring local beer and great food, Bricktown is the perfect stop for catching a game and sharing a delicious bite with friends. Their full menu features everything from nachos and wings, to Chopped salads and burgers and even delicious pizzas. Stop by on your next trip to the Branson Landing.
That's not the end of what's new in 2023 in Branson. Check out upcoming Events in Branson!