Article
Renting a Boat in Branson
Make lifelong memories at one of Branson's great lakes by renting your own boat. There are several marinas with boat rentals on Table Rock Lake and Lake Taneycomo. Many also offer guide services, WaveRunners and other necessary equipment for a full day of fun on the water.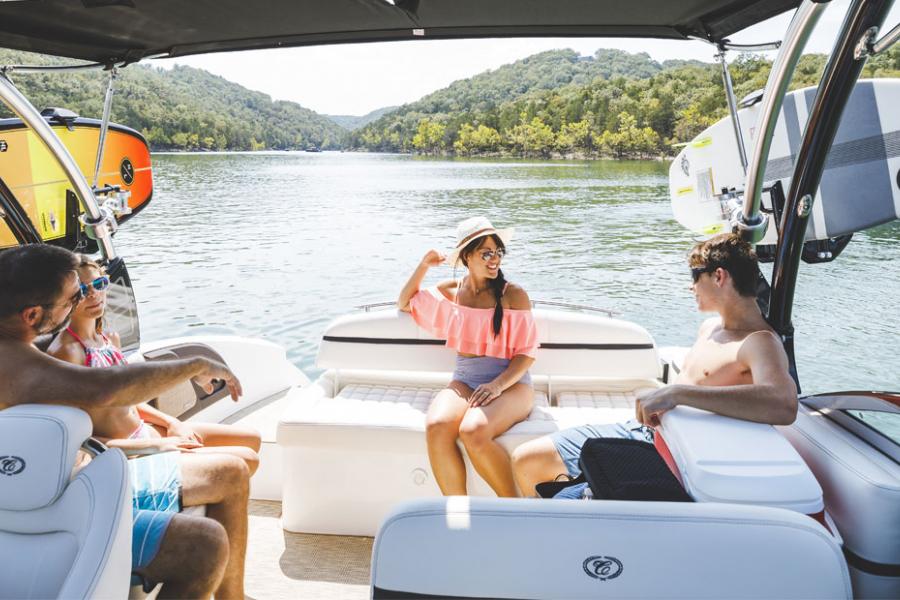 Read on to discover how and where to rent a boat in Branson.
Boat Rentals on Table Rock Lake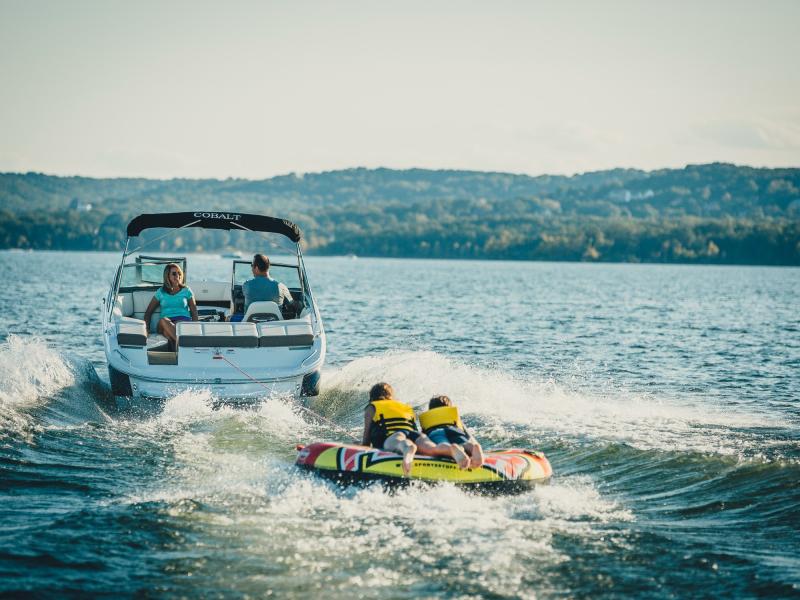 State Park Marina
Branson's State Park Marina offers boats, WaveRunners, water skiing, tubing, parasailing and scuba diving rentals, as well as guided fishing trips on Table Rock Lake. Plus, the State Park Marina's boathouse provides everything you need for a day on the lake like apparel, fuel, bait and tackle, snacks and even sunscreen. Featuring more water activities than any other marina in Missouri, State Park Marina offers rentals of slide boats, wake boats, ski boats, pontoons and even bass boats for a competitive price. Also available is SCUBA diving in the crystal-clear Table Rock waters. State Park Marina offers parasailing and excursions aboard the Spirit of America sailing catamaran for a great rate. Find out more information here.
Indian Point Marina
Open year round, the Indian Point Marina offers rental pontoons, tri-toons, ski boats, deck boats and WaveRunners. Skiing, tubing and fishing are all bookable excursions. Indian Point also offers SCUBA diving lessons, and the only two-story floating café on Table Rock Lake, serving breakfast, lunch and dinner while featuring live entertainment every Saturday in the summertime. Greatly increase your Table Rock Lake angling success by utilizing Indian Point's fishing guide services.
Chateau on the Lake Marina
Branson's famous Chateau on the Lake isn't only a premier resort with a gourmet restaurant, beautiful views and an incredible spa, but it is also a great marina offering a large variety of boat rentals to Branson guests. Glide on Table Rock Lake aboard slide boats, wake boats, ski boats or luxury pontoons offered at great rates. Marina customers can also rent WaveRunners or reserve a professional fishing guide. You can learn more about Chateau on the Lake Marina here.
Bass Pro Shops Long Creek Marina
Long Creek Marina rents out fully-equipped Tracker bass boats for the avid fishermen. Not only catering to anglers, the Bass Pro Shops Long Creek Marine also offers ski school instruction to have you riding slalom, kneeboards and wakeboards like a pro. Just looking to catch a ride? Reserve a licensed boat driver for your desired time range. Likewise, fishing guides are also available to share all the Table Rock Lake fishing secrets and stories with you. Find out more about Long Creek Marina here.
Boat Rentals on Lake Taneycomo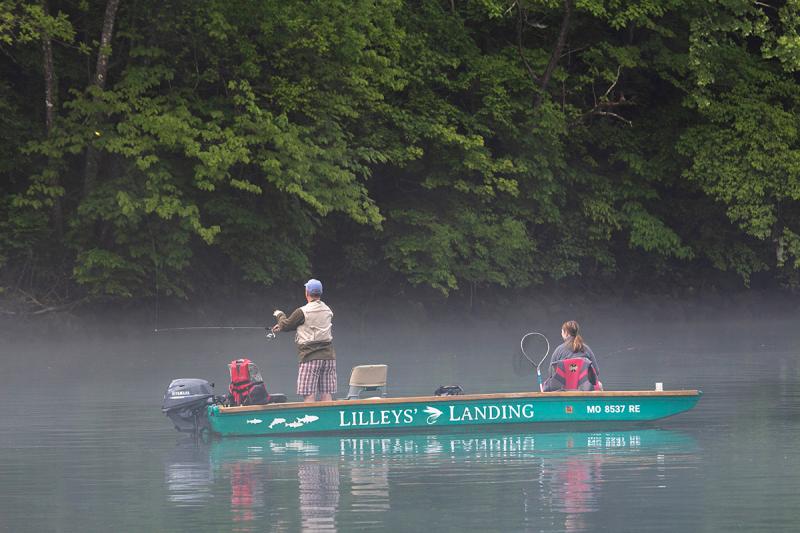 Lilleys' Landing
Branson visitors who prefer Lake Taneycomo can rent a white river jon boat, bass boat or pontoon from Lilleys' Landing. No reservation is needed to rent a boat for either a full or half day, and each rental includes life jackets and a landing net. Anglers who wish to troll around looking for the best fishing hole can also add a trolling motor to their rented boat for an additional charge. Conveniently, Lilleys' Landing features a fly and tackle shop that is fully stocked with bait, tackle, flies, jigs, lures and even rod and reel rentals.
Fall Creek Marina
​Located on the upper end of Lake Taneycomo, Fall Creek Marina rents boats to both guests at the adjoining resort and the general public. Boaters and anglers can choose from pontoons that can hold as many as nine people or 20-feet fishing boats that can hold up to six. The marina also offers just about anything needed for a relaxing day on the lake, including bait, tackle, fuel, snacks, drinks and even fishing licenses. Fall Creek also offers guided fishing trips, led by USCG-licensed and insured guides with years of experience. Anglers can even fish directly off of Fall Creek's 500-feet, handicapped-accessible and lighted dock. Click here to find out more.
Scotty's Trout Dock and Marina
The family-owned and operated Branson classic on Lake Taneycomo rents out pontoon boats, bass boats, jon boats and recreational boats for half- or full-day excursions at affordable rates. Less-experienced anglers can also take advantage of one of Scotty's Trout Dock's guide services, which provides not only a professional fishing guide, but also all needed tackle, fishing equipment, boat and fuel for up to six people. The guides clean and bag your catches for you! Don't forget your fishing license and trout permit. Discover more about Scotty's Trout Dock and Marina here.
You have just uncovered a few of the marinas and boat rentals available in the Branson area. Whether you're looking for an epic boating adventure or a day full of floating on the water, Branson's got you covered.
For more boating adventures in Branson, check here.
Places Mentioned
Find Your Next Branson Adventure