Article
Share Why You #BelieveInBranson
As we make positive steps toward regaining "normal," WE NEED YOU, our most dedicated fans and loyal community members, to share why you #BelieveInBranson!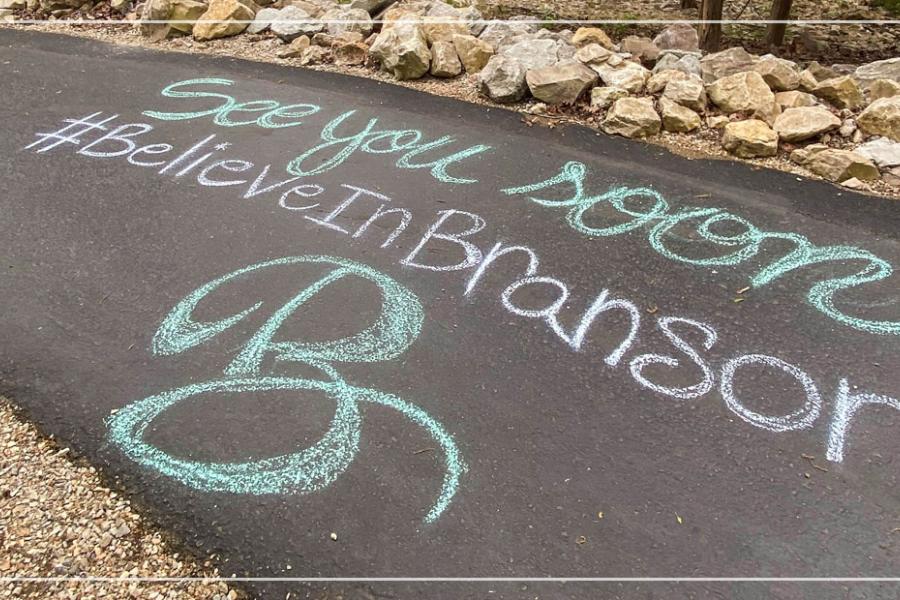 Your visible support for Branson will aid in bringing others back to our incredible city, and quickly making tourism thrive in Branson once again. Be part of our efforts by submitting your #BelieveInBranson photos and video messages below.
Why do WE believe in Branson? We believe in a generous community, the strength to stand strong and the determination to stay positive. We believe in the coucil of our leaders, the endurance of our citizens and the resilence of our businesses. We believe in small acts of kindness, the sharing of talents and holding firm to faith.
Why do YOU Believe in Branson? Here are a few ideas to best show support for Branson (for now): 
Chalk your driveways/parking lots
Write with window markers on cars, houses and businesses 
Utilize billboards and marquees
Make posters and feature your families or employees holding them 
Record a video explaining the top reasons you Believe in Branson
Use the #BelieveInBranson hashtag on social media channels
Don't forget to upload your messages below!
We Believe the best days are ahead. We Believe in Branson.