Article
Transportation in Branson
Though most visitors drive a car to Branson, more and more people are flying to the area and take advantage of alternative transportation during their visit.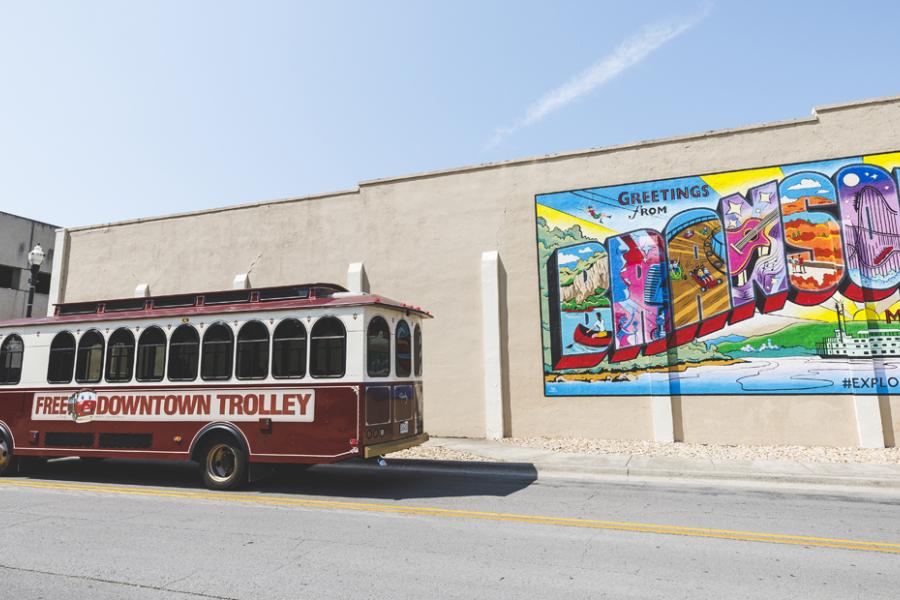 Check out the top transportation options in Branson when you're not behind your own wheel.
Car Rental
If you fly into Branson Airport, you can pick up a rental car from one of three providers: Enterprise, which has an additional location within the city of Branson, and National, located within the Branson Airport. The Springfield/Branson National Airport has eight separate rental car carriers available from the terminal. 
Private Cars, Limos and Shuttles
If you'd prefer to ride in a van, limo or luxury SUV, Branson has options! For airport transfer, check out Branson Limousine & Executive Charter, Howard Fisk Limousine and VIP Tours of Branson. VIP Tours of Branson offers three city tours: Discover Branson Tour, VIP Wine Tasting and Dinner Tour and the VIP Christmas Lights Tour. Other shuttle services are also available.
Ride Sharing
Don't want the hassle of driving your car and finding a place to park? Take advantage of these convenient ride sharing services and be on your way to a great vacation. Both Uber and Lyft operate in the Branson area and are both partners with the Branson Airport (BKG) and the Springfield/Branson National Airport (SGF). 
Taxi
Branson has one taxi service for visitors to the area, Ryde With Us. Whether you need a ride from the airport or want to cruise around town, Ryde With Us is a great option.
Sparky the Free Downtown Trolley
When visiting Historic Downtown Branson, enjoy the convenience of parking your car once and then hopping on and off Sparky the Free Downtown Trolley. With 13 stops in the downtown area, you won't miss a thing!