For more than 40 years, Sight & Sound Theatres has been bringing Bible stories to life on stage. With locations in Lancaster, PA, and Branson, MO, more than a million people come each year from around the world for this uplifting, one-of-a-kind experience. Every production is a spectacular show with a meaningful message. Edge-of-your-seat action meets heartfelt drama on a panoramic stage, featuring an exceptional cast, massive sets and live animals - on stage and in the aisles.
Returning to the Branson stage: MIRACLE OF CHRISTMAS
Travel back in time to Bethlehem as the original Christmas story unfolds all around you. Journey alongside Mary and Joseph, a flock of surprised shepherds, and three wise-men, along with their camels! There may be no room at the inn, but God has a lowly stable prepared as the angels announce the coming of the Messiah! Experience MIRACLE OF CHRISTMAS as it comes to life on stage with massive sets and live animals in this cherished holiday production.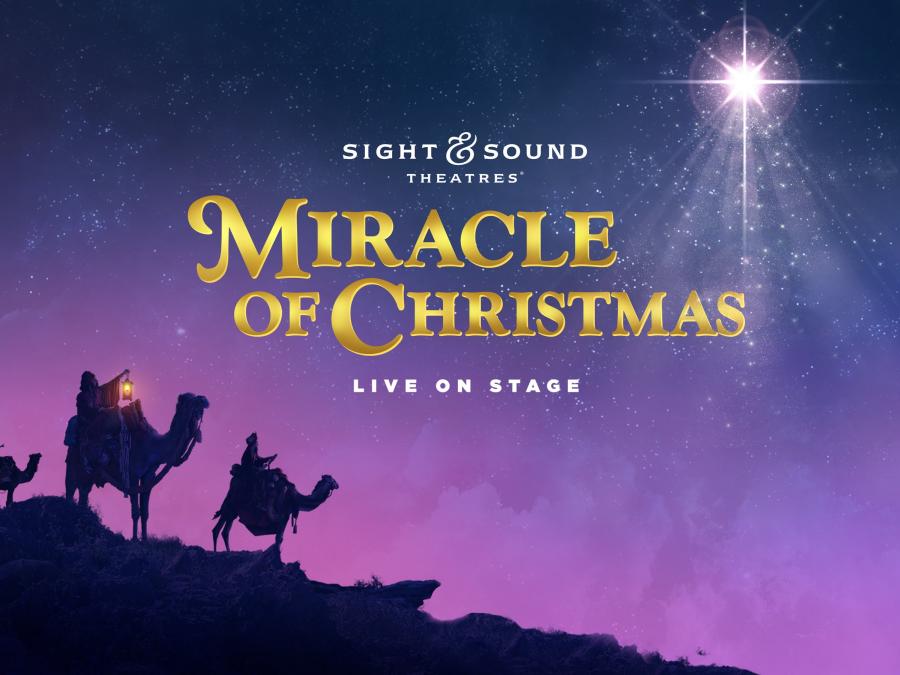 Event Dates
Details
Area
Shepherd of the Hills Expressway