Branson Area Lakes
Pair incredible live entertainment and unforgettable family adventures with three pristine lakes, and you've splashed into Branson. With three lakes to choose from, there is no shortage of outdoor adventure for you and your family to experience!
Table Rock Lake, Lake Taneycomo and Bull Shoals Lake provide beautiful Ozarks scenery and amazing ways to discover the great-outdoors.
Let's take a quick look at each lake conveniently located in the Branson area: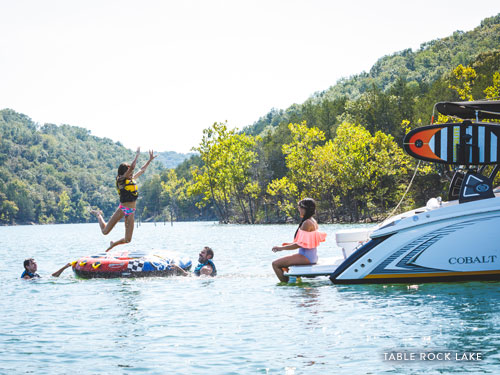 The warm water, large variety of activities and vast expanse of this lake keeps people coming back year-after-year. Tubing, jet-skis, kayaking and more awaits all who venture here. As part of Table Rock State Park, the lake also offers Moonshine Beach and the State Park Marina. Table Rock proves to also be a popular stop for scuba divers.
Table Rock Lake is well known across the country because of its 43,000 acres of water and miles of beautiful, tree-lined shores. It is renowned among anglers for its bass fishing. Find out more about fishing on Table Rock here.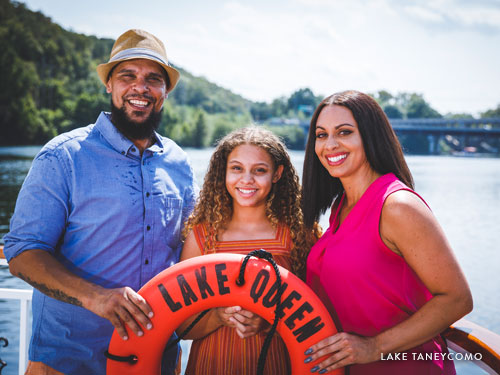 With a beautiful shoreline, Lake Taneycomo is home to the famous Branson Landing boardwalk. Visitors can enjoy shopping, dining and more, while appreciating the lakeside view. Want a more up-close lake experience? Rent a kayak or take a tour of Lake Taneycomo on the Branson Jet Boat or the Lake Queen Sightseeing Cruise!
The smallest of the three lakes, Taneycomo's 40 miles of shoreline offers some of the best trout-fishing lakes in the country. Lake Taneycomo is stocked with three-quarters of a million rainbow and brown trout each year and its cold waters make the fishing ideal.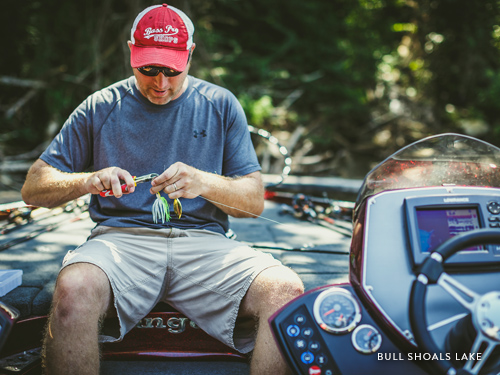 Although Table Rock and Taneycomo are well-known in the Branson area, Bull Shoals Lake is also a popular spot for angler fishing and a variety of lake-related pursuits. Bull Shoals'  clear waters create an ideal environment for great scuba diving adventures. Recognized as a great fishing lake, several Show-Me State record catches come from the Missouri side of this lake. 
It is important to be informed when going to any lake, so make sure to check lake level information here.