News
Counting Down to 30 Years, IMAX Announces an Epic 30th Anniversary Film Fest
The IMAX 30th Anniversary Film Fest line-up features six adventures traveling to diverse locations around the globe filled with vivid storytelling and enchanting wildlife!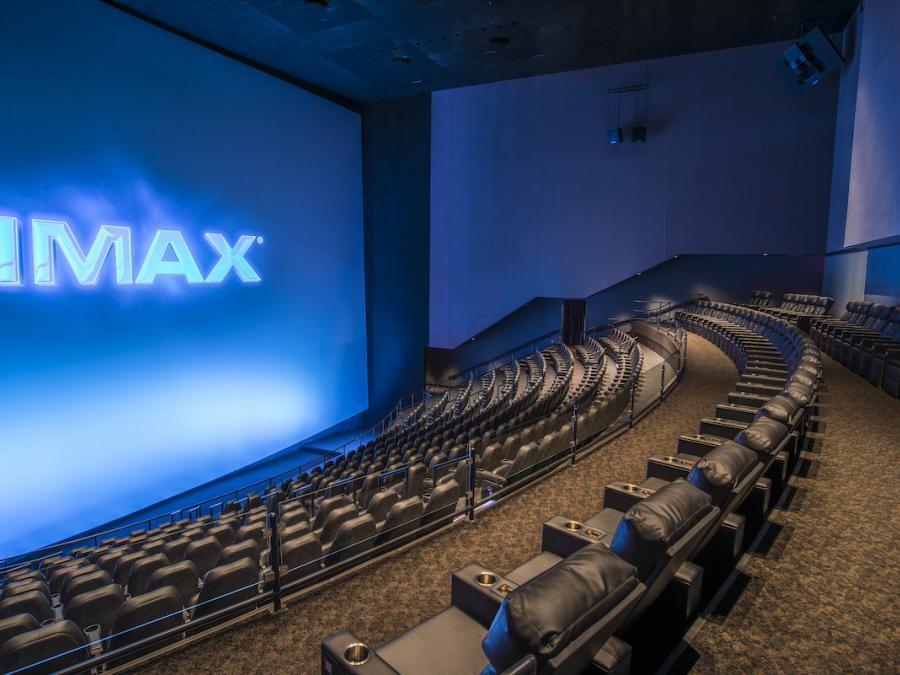 Becky Blair, Advertising & Creative Director
Branson's IMAX Entertainment Complex
3562 Shepherd of the Hills Expressway
Branson, MO 65616
---
Branson, MO – Branson's IMAX Entertainment Complex is thrilled to announce a kick-off event as part of its year-long anniversary celebration, commemorating 30 years of cinematic excellence and captivating entertainment. The IMAX 30th Anniversary Film Fest, Sept. 8 through Oct. 8, is an exhilarating showcase of films that spans three decades of IMAX's very best.
"We opened our doors nearly 30 years ago as the Ozarks Discovery IMAX Theater on October 8th of 1993," said Tanya Bluto, President of Branson's IMAX Entertainment Complex. "To celebrate that 30-year milestone, it was important to bring the focus back to our foundation, our beginning – Giant Screen IMAX Adventures."
A "Giant Screen IMAX Adventure" takes full advantage of the enormous screen size and advanced audiovisual technology that IMAX theaters offer. These films focus on visually stunning content such as nature documentaries, space exploration, underwater adventures, and other captivating stories. They're designed to be dynamic, exciting and immersive, transporting audiences to locations that provide a sense of awe and wonder.
A nearly $2 million upgrade to the IMAX Complex in spring of 2016 ensured that Branson's IMAX theater was equipped with the most advanced IMAX projection system, IMAX 4K Dual Laser technology. Branson also maintains its standing as the "Largest IMAX Screen in the Midwest," with a screen six stories tall and 83 feet wide.
"The line-up for this film fest is perfect," said Trent Holloway, Director of Theater Operations. "The films were chosen to take audiences through the last 30 years, from our very first film in 1993 to 2023 and beyond."
The IMAX 30th Anniversary Film Fest line-up features six adventures traveling to diverse locations around the globe, filled with vivid storytelling and enchanting wildlife:
Each of the films will show daily from Friday, Sept. 8 through Sunday, Oct. 8, 2023.
10 AM – Ozarks Legacy & Legend
11 AM – Animal Kingdom
12 PM – Everest
4 PM – Grand Canyon
5 PM – Ireland
6 PM – Sea Lions
Any of the films can be individually purchased, but to further celebrate 30 years, a pass to see all six giant screen adventures will be available for only $30. The $30 film fest pass allows the guest to see each film fest film once at any point throughout the film fest. 
The IMAX 30th Anniversary Film Fest will also feature a number of throwbacks honoring its 30-year history including a reimagined 1993 logo and design theme, the reintroduction of the notorious "Jim Stafford Intro" before each adventure and a renewed "Big, Big, Big" IMAX jingle.
"This event is just the start of a full year of celebrations," Bluto said. "It's an achievement to be here in Branson for so many years and we want to thank our guests and the vibrant Branson community that has made it all possible."
The IMAX 30th Anniversary Film Fest will count down to the official 30th Anniversary on Sunday, Oct. 8, 2023, culminating with a memorable party from noon to 4 p.m. – promising food, cake, giveaways, entertainment and a day of unforgettable fun for the whole family.
More information on the IMAX 30th Anniversary Film Fest can be found at bransonimax.com. To stay updated on party plans, contests, giveaways and future 30th Anniversary events, follow our social media: Facebook (https://www.facebook.com/bransonimax), Instagram (https://www.instagram.com/bransonimax) & TikTok (https://www.tiktok.com/@bransonimax).
ABOUT THE FILMS
OUR FIRST
Grand Canyon : Rivers of Time
Journey through time at one of the world's greatest natural wonders. History, science, & mythology are alive through epic aerial IMAX photography complemented by spectacular, mesmerizing, time-lapse photography.
OUR ORIGINAL
Ozarks Legacy & Legend
The cinematic retelling of Branson from 1824 to the 1950s. Experience breathtaking scenery & enjoy a family saga that highlights our heritage & history. Filmed locally & shown exclusively in Branson.
THE FAN FAV
Everest
The inspiring ascent of the world's tallest mountain with a team of four climbers who find hope, beauty & triumph in the wake of tragedy. The next best thing to being there. Inducted into the IMAX Hall of Fame in 2009.
2023's PICK
Animal Kingdom : A Tale of Six Families
Travel to snowy forests, scorched savanna & the darkest depths of the ocean to meet animals all over the globe! This film is a stunning exploration into what makes our natural world so spectacular.
FIRST LOOK
Ireland
First run in Branson! Fly to a magical land of stunning natural wonders, ancient clifftop marvels, & rich, cultural Irish heritage. Explore Ireland's fascinating history & wild, natural beauty while you're immersed in fascinating stories.
ALL NEW
Sea Lions : Life by a Whisker
Never seen in Branson! Between a jagged cliff face & a roaring ocean, lives a colony of Australian Sea Lions. In an environment equally as harsh as it is beautiful, witness a coming of age tale with these unique, intelligent & playful animals.
To Download Images / Logos: https://bit.ly/30thFilmFest
To Download Release: https://bit.ly/30thRelease
To Download Brochure: https://bit.ly/30thInfo
###