News
Freedom, Family, and Fun: Celebrate Independence Day at Big Cedar Lodge
Get ready for an unforgettable Fourth of July weekend at Big Cedar Lodge, where an extraordinary celebration awaits to ignite your patriotic spirit and leave you with cherished memories.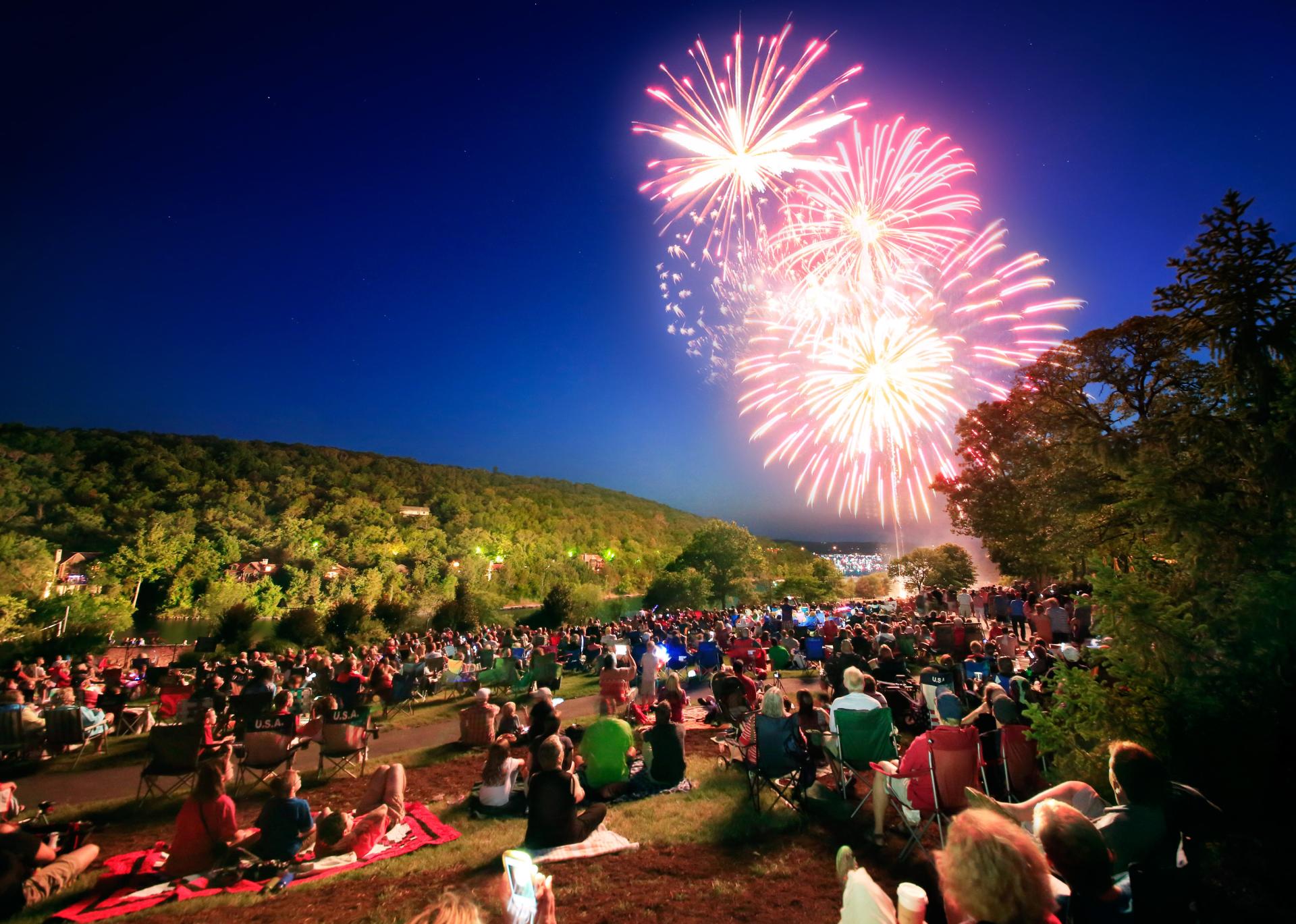 Madison Horner
Public Relations Manager
(417) 342-0853
---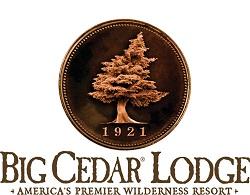 We've curated a thrilling lineup of activities, specially crafted to delight guests of all ages. Get ready to create treasured moments during this exceptional holiday weekend!
See below for details on our Fourth of July weekend events:
Mini Masters: Mini Golf Tournament- Kick off your Fourth of July weekend in style at Big Cedar Lodge on June 30th from 5:00 PM to 6:00 PM! Gather your partner and get ready for an exciting shotgun start mini-golf tournament at Big Bass Mini Golf. Navigate through our 9-hole mini golf course, teaming up with a friend as you aim for the top score and a chance to claim a fantastic prize. Don't miss out on this thrilling competition that promises laughter, friendly competition, and unforgettable memories. Overnight Guests Only
Let Freedom Run 5K: Set your alarms and join us on July 1st from 9:30 am to 10:30 am for an invigorating run amidst the stunning landscapes of the Ozarks. Lace up your running shoes and be prepared for an unforgettable experience as you embark on this complimentary 5K trail behind the Fitness Center. Every participant will be rewarded with an exclusive run water bottle, a patriotic headband, and a commemorative run medal, showcasing your achievement with pride. Whether you're a seasoned runner or new to the world of fitness, the Let Freedom Run 5K guarantees a thrilling blend of athleticism, camaraderie, and the true essence of the American spirit. Children are welcome, but they must be accompanied by an adult. Don't miss this opportunity to revel in the joy of victory and embrace the freedom of the open road! Overnight guests only
Summer Dance Party: Head over to the Swimmin' Hole Lawn on July 1st from 7:30 PM to 10:30 PM, for a night of endless excitement and festivities. Prepare for an unforgettable experience as our talented DJ spins electrifying dance beats, setting the stage for an incredible celebration. Engage in exhilarating games, partake in thrilling competitions, and indulge in mouthwatering s'mores that will satisfy your taste buds. This exclusive event is the perfect opportunity to groove to an incredible mix of music, create lasting memories, and even win fantastic prizes. Join us for a night of non-stop fun and celebrate the summer season in style this Independence Day! Admission is complimentary for overnight guests, so don't miss out on this incredible event.
Pro Angler Charlie Evans & Paw Patrol Special Appearance: Make your Fourth of July weekend extra special at Big Cedar Lodge on July 4th from 11:00 AM to 4:00 PM! Join us at Fun Mountain for an incredible meet and greet with Pro Angler Charlie Evans, along with Skye and Marshall from Paw Patrol. From 11:00 AM to 4:00 PM, these beloved heroes will be ready to greet fans, pose for memorable photos, and spread joy and laughter. Don't miss out on this complimentary opportunity to meet your favorite characters and enjoy a day of fun at Fun Mountain. Open to the Public
Independence Day Picnic:  Join us July 4th from 4:30 PM- Dusk for an unforgettable experience as our world-class Culinary Team presents a delectable picnic-style All-American menu that will delight your taste buds. From juicy burgers to sizzling hot dogs and irresistible sides, our carefully curated selection of dishes embodies the true essence of American cuisine.
As the evening unfolds, prepare to be mesmerized by the live performance of the premier 80's tribute act, Members Only, with a special guest appearance by the iconic Lee Greenwood. Get ready to sing along to your favorite 80's hits and revel in the incredible talent of these artists as they honor the spirit of America on stage.
But that's not all! We have an array of thrilling attractions lined up for you to enjoy throughout the event. From the awe-inspiring registration flag display to the excitement of air ball archery, stick it archery ranges, BB gun shooting ranges, and more, there's something for everyone. Let your inner child roam free with the tree house slide, Bass Bounce, lawn games, and maze. Take a break from the festivities and indulge in kayaking on the tranquil pond, test your skills on the nitro mechanical bull, or adorn yourself with artistry from the face painting and balloon artists. For an added thrill, witness the incredible water slides at the Swimming Hole Lawn, marvel at the air show with parachuters soaring through the sky, and be amazed by an unforgettable drone show. Overnight guests only
Lady Liberty Dinner Cruise with Fireworks: Embark on a remarkable voyage aboard the Lady Liberty vessel on July 4th from 7:30 PM- 9:30 PM and indulge in a truly special dining affair while reveling in the breathtaking sunset vistas of the Ozarks. Our meticulously crafted yacht pays homage to a nostalgic era, seamlessly blending timeless elegance with contemporary comforts. Traverse the pristine waters of Table Rock Lake on our magnificent 62-foot luxury yacht, relishing in delectable cuisine and creating lasting memories amidst awe-inspiring panoramas. To culminate this extraordinary experience, a mesmerizing fireworks spectacle awaits, illuminating the night sky above Table Rock Lake. Open to the Public
Fourth of July Fireworks at Big Cedar Lodge: As the day transitions into night, prepare to be captivated by a fantastic firework show. Fireworks display will take place at Big Cedar Lodge for overnight guests only!
Big Cedar Lodge visitors can also experience the ultimate Fourth of July adventure with a memorable boat rental from Bent Hook or Long Creek Marina. As day turns to dusk, prepare to be captivated by a spectacular fireworks show, shimmering and reflecting off the lake's surface. From the comfort of your boat, you'll have front-row seats to this dazzling display. Make lasting memories with loved ones as you embrace the serenity of the lake and the excitement of the fireworks, all while enjoying the exceptional hospitality that Big Cedar Lodge is renowned for.
Fourth of July Fireworks at Top of the Rock:
This exciting event is open to Public!
Space is limited and additional fee for parking will apply.
Tentative Timeline:
- 4:00pm Event Parking entry fee begins
- Cannon Ceremony Begins at Sunset
- Approx. 9:15pm Fireworks Display at Top of the Rock
TOR Parking:
Public can attend TOR event and fireworks for $25 entry fee per car
Valet is Reservations only -$25 additional
 Experience the thrill, the beauty, and the joy of celebrating America's independence in the heart of nature at America's Premier Wilderness Resort. Pictures of Fourth of July celebrations can be found here (Courtesy of Big Cedar Lodge). Bring your family and we will supply the all-American fun!