News
The Life & Times of Old Matt & Aunt Mollie
John Fullerton, Local Author and Historian, Tells of the Real Lives that Inspired Harold Bell Wright and The Shepherd of the Hills Novel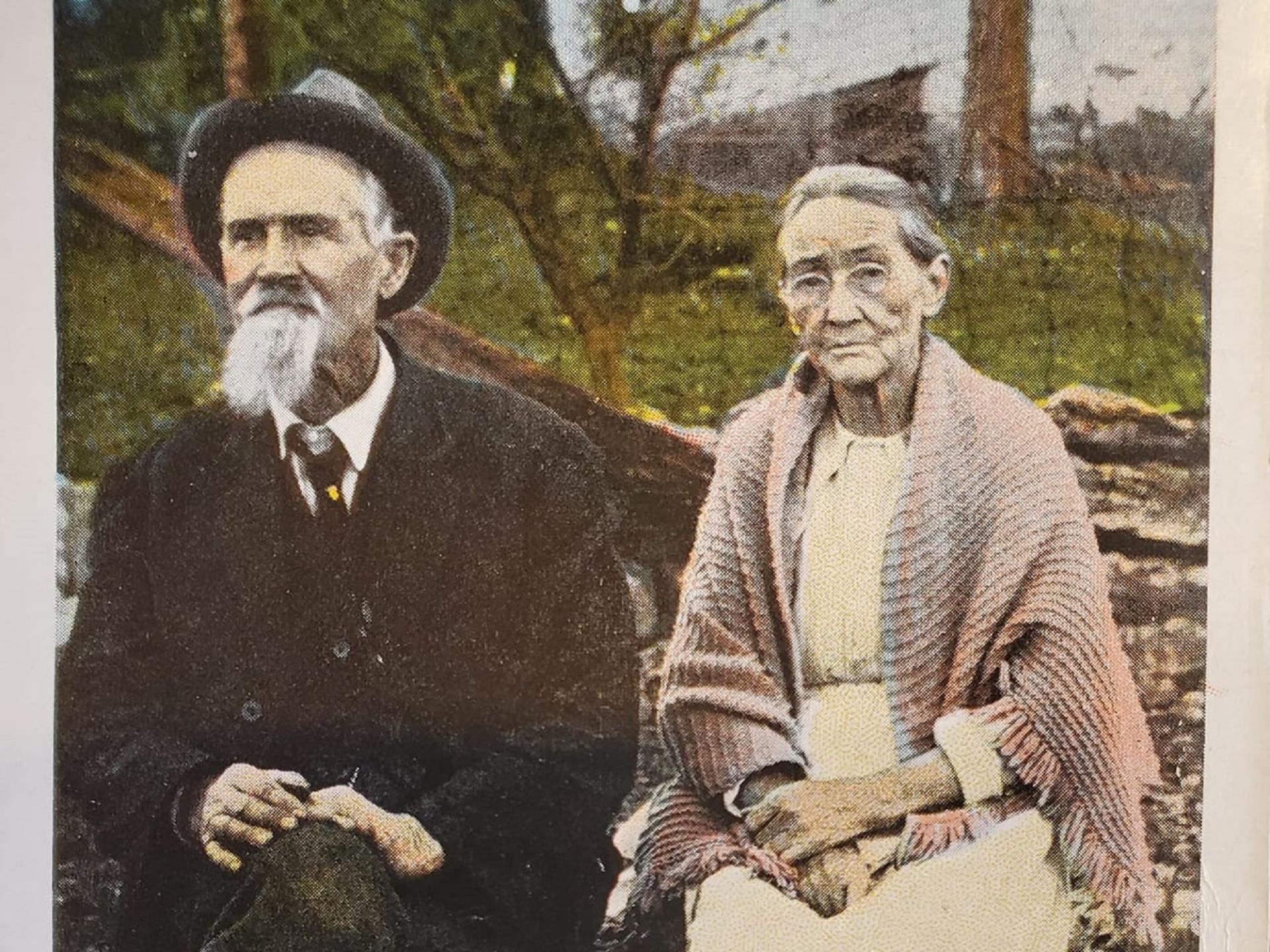 Branson Centennial Museum 
Website: www.wrvhs.org
Number: 417-239-1912
---
Harold Bell Wright had a special connection with J.K. and Anna Ross who would become the inspiration for Old Matt and Aunt Mollie Matthews, key roles in The Shepherd of the Hills novel. The novel, published in 1907, was the first to sell one million copies in the United States. It changed the Ross's lives and this region forever.
The public is invited to enjoy "The Life and Times of Old Matt and Aunt Mollie" at the next Tuesday Talk, on August 18, 2023, at 12:30 p.m. at the Branson Centennial Museum, 120 South Commercial Street in Historic Downtown Branson. John Fullerton, an esteemed area historian and author, has an upcoming book on life in Garber, Missouri, where the Ross's relocated after their famous homestead became known worldwide.
"This year is the 100th anniversary of the passing of Garber's most celebrated couple," explains John Fullerton, who in addition to researching and writing about area history, also leads tours at the Shepherd of the Hills Homestead. "Anna Ross passed on March 14, 1923, and her husband J.K. Ross died exactly four months later to the day, July 14, 1923. At this presentation, I'll be discussing why they sold their famous homestead and moved just 2.5 miles to Garber, and what their lives were like before and after the success of the history-making novel."
Fullerton shares his knowledge and respect for the Ross's on "Life in Garber, Missouri 1895 – 1956," the Facebook page he created and manages.
"It amazes me the workload that Mr. Ross dealt with, especially in the last twenty years of his life," explains Fullerton, "owning and operating a sawmill business, taking on a weekly newspaper column, occasional Sunday preaching, Postmaster, railroad station agent and a grocery business. He did constant meet and greets during the summer months, dealt with an overwhelming load of fan mail, and even toured on a lecture circuit discussing how Harold Bell Wright changed everyone's lives for the better."
John also shared online, what he considers to be one of the best pieces written about Anna Ross, which appeared in her obituary in Branson's "White River Leader" newspaper on March 21, 1923.
"Nearly thirty years ago [J.K. and Anna Ross] took up residence in the Ozarks. They were living in the now famous log cabin overlooking Mutton Hollow, when the young minister Harold Bell Wright, came to their home … to board for the summer. Many were the helpful bits of hill lore and information of the surrounding country which they gave the young author in his eager quest for inspiration. Real characters were placed by Wright in fanciful situations woven about with threads of truth. In their sincere love of the hills and in their kindly humor and clean, clear views of life, their young friend drew out more of their own greatness of character than they realized. … Aunt Molly was never too busy to be neighborly. The folks who enjoyed her everyday life cannot find words to voice their sense of loss. As they put it, 'The best we could say of her wouldn't express it.'"
The Tuesday Talk series is presented free-of-charge by the Branson Centennial Museum and White River Valley Historical Society. Various topics of local and historical interest are presented by knowledgeable speakers on the third Tuesday of the month from 12:30 until 1:30 PM. The Museum is in historic Downtown Branson at 120 South Commercial Street, former home of Reish Shoes & Boots.
For more information on this presentation and future events at the Branson Centennial Museum, go to www.wrvhs.org or call 417-239-1912.
# # #
Branson Centennial Museum opened in 2012, commemorating 100 years since Branson was incorporated as a City on April 1, 1912. As part of the White River Valley Historical Society, BCM's mission is to preserve, protect, and promote the cultural history of Taney County, Missouri, and the upper White River Valley region through public programs and educational events. BCM features rotating exhibits focusing on the historic timeline of Branson and a small gift shop with the largest selection of local books in Taney County. Admission is free; however, donations are welcomed & appreciated.