Auntie Anne's, the princess of pretzels, is serving up those tantalizingly tasty treats at Branson Landing! Those chewy, yet tender, hand-rolled and twisted bits of baked heaven have been delighting folks for nearly 30 years. Auntie Anne's now offers more than the traditional pretzel -- you can choose from a variety of dips, including marinara and hot salsa cheese, or you can have a pretzel dog. Their hefty pretzel also comes in a variety of flavors, including cinnamon sugar, sweet almond, garlic parmesan, pepperoni, and more.
Cinnabon is known for serving fresh, aromatic cinnamon rolls made with premium Indonesian cinnamon and topped with a sweet, rich, cream cheese-based frosting.
When you're looking for a treat in Branson, head on over to the Landing and grab yourself one of those primo pretzels or yummy cinnamon roles from Auntie Anne's & Cinnabon ... you know you want one!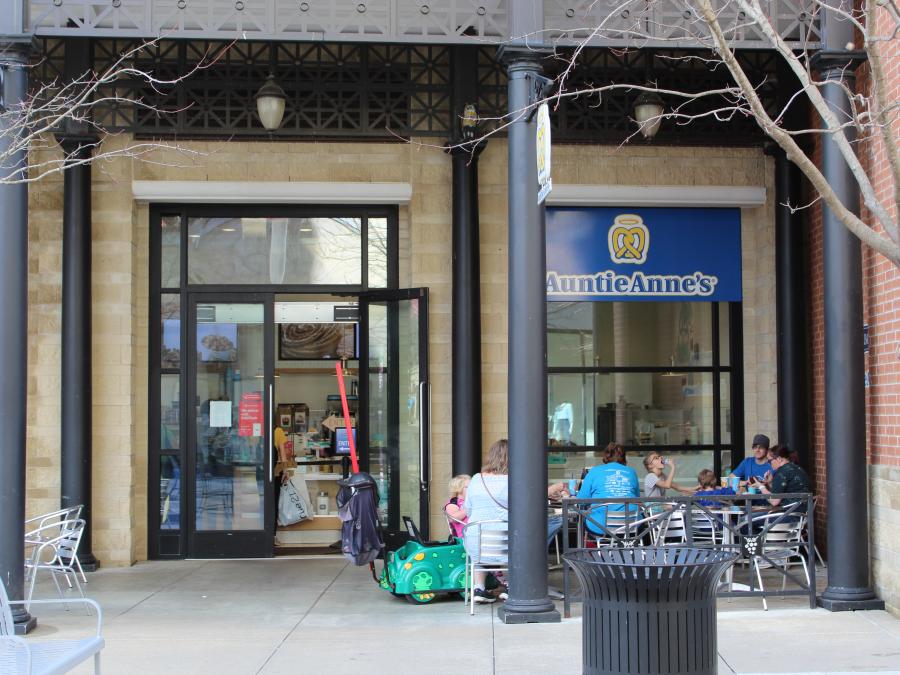 Details
Area
Historic Downtown Branson & Branson Landing
---
Cuisine