Article
Go-Karts in Branson: High-Speed Fun
Whether you're a kid or just young at heart, Branson offers go-kart racing for every age. Enjoy everything from wood tracks to state-of-the-art high speed karts and put that pedal to the medal.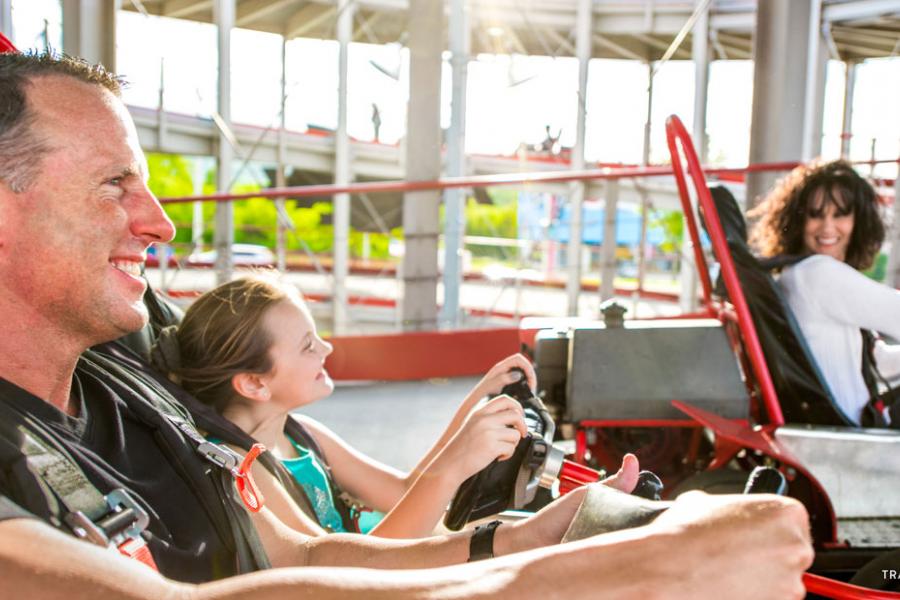 The Track Family Fun Parks
The Track Family Fun Parks offer fourteen different go-kart racing tracks located around Highway 76, Branson's Entertainment District. High rise tracks like the wooden-beamed Wild Woody and The Lumberjack or the steel and concrete Heavy Metal High Rise give you huge spirals of multi-tiered fun, while traditional flat tracks like the Road Course Track and the Sprint Track provide tight banked curves and opportunities for speed.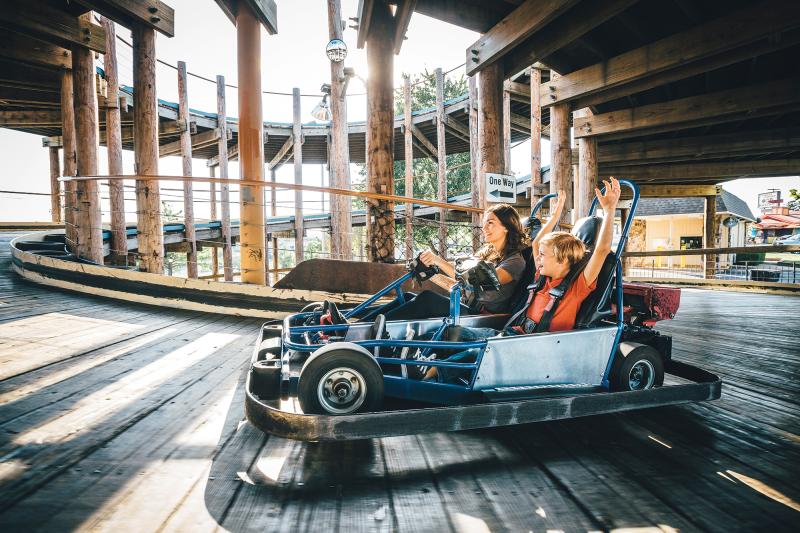 Bumper Cars are always fun to take for a spin, but if you're looking for a way to cool off, check out the Super Soaker Boats equipped with water cannons! Swing for the fences in the Batting Cages at Track 5. Kids Kountry is filled with exciting kids rides, Kiddie go-karts, Rio Grande Train, Spinning Tea Cups, Swinging Pirate Ship, Frog Hopper and more, all sized for ages 2 through 6. Challenge friends and family to an exciting round of mini golf. The Iconic Navy Pier Ferris Wheel found a new home at Track 4. Now named Branson Ferris Wheel, you can reach 150 ft and experience a whole new way to "Take the Wheel" in Branson.  
Xtreme Racing Center of Branson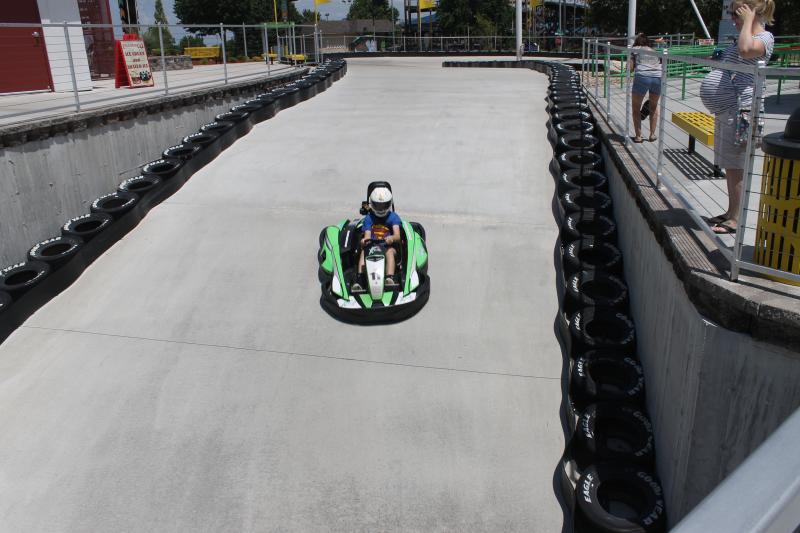 If you feel the need for speed, Xtreme Racing Center has the fastest go-karts in town. Experience speeds of up to 40mph in their world-class Sodi high-speed racing karts on their curvy main course. Their Pro-Kart runs between 20 and 30 MPH while X-Treme Kart runs between 30 and 40 MPH. Their go-karts offer enhanced acceleration, steering and handling allowing you to take your lap times to an all new level. Kids 7 and up have their own course so they can get in on the action too.
Branson Frontier Adventures
Considered the best kept secret and value for your money, Branson Frontier Adventures has shorter lines and offers more time riding for your money. Try their Ejection Seat for extra fun and watch a video of yourself on this thrill ride afterwards. 
To experience one of Branson's newest go-kart tracks, check out Thunder Alley at Fun Mountain!