Article
Branson Day Trips: Crystal Bridges Museum of American Art
Calling all art lovers! The next time you're in Branson, you need to schedule a day-trip to Crystal Bridges Museum of American Art in Bentonville, AR.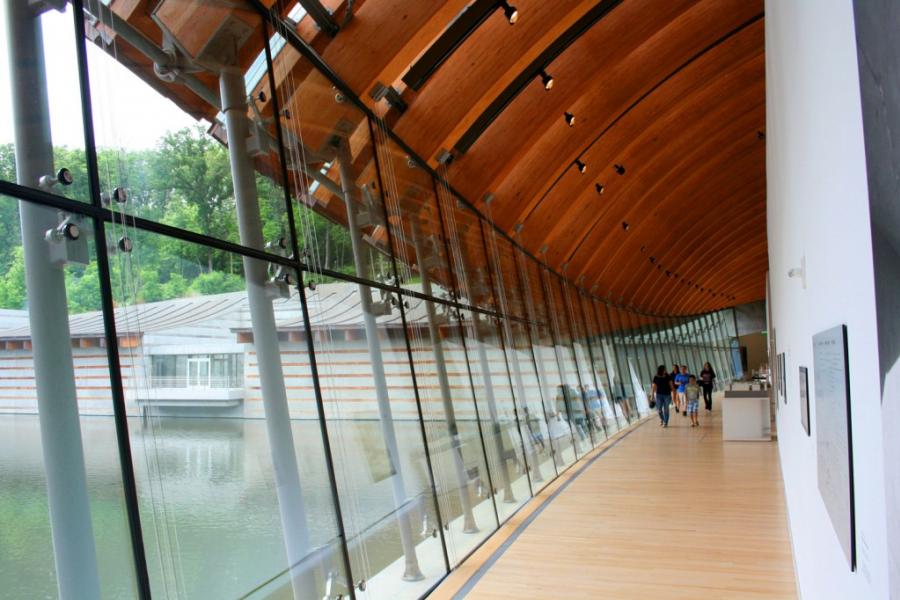 The museum opened in 2011 and has quickly become one of the most significant private art collections in the United States. Alice Walton, daughter of Walmart founder Sam Walton, led the multi-year effort to create this world-class museum in Walmart's hometown of Bentonville. Crystal Bridges is a scenic, two-hour drive from Branson.
Designed by renowned architect Moshe Safdie, the museum itself and the surrounding landscaping is a work of art.  
Their permanent collection is free to the public thanks to an endowment from the Walton Family Foundation. Crystal Bridges' collection, valued at more than a half-billion dollars, includes works from practically every significant American artist and ranges from the Colonial and Revolutionary Eras to several 21st Century works.
Notable pieces in the permanent collection include:
Portrait of George Washington by Charles Willson Peale
Cupid and Psyche by Benjamin West
Rosie the Riveter by Norman Rockwell
Green River, Wyoming by Thomas Moran
Kindred Spirits by Asher Durand
The Zodiacal Light by Étienne Léopold Trouvelot
The gallery of abstract and modern art includes works from Andy Warhol, Roy Lichtenstein, Mark Rothko and Adolph Gottleib.
In addition, an entire gallery is dedicated to the 101-piece Alfred Stieglitz Collection, which was personally curated by Stieglitz's wife, Georgia O'Keeffe. The collection rotates every two years between Crystal Bridges and Fisk University in Tennessee.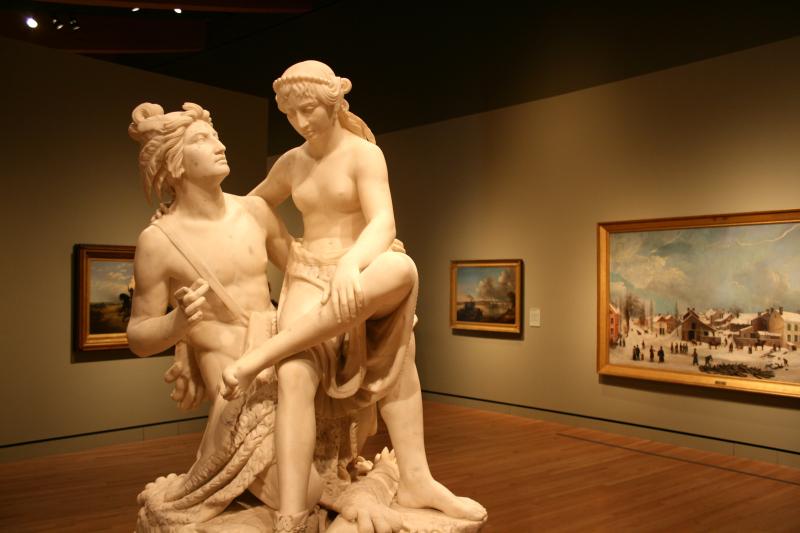 There is a small admission charge ($8-$10) to view touring collections, which include works loaned from several major world museums, including the Louvre in Paris.
The details:
Crystal Bridges Museum of American Art
600 Museum Way
Bentonville AR, 72712
479-418-5700
The museum is open 6 days a week (closed on Tuesdays) except for Thanksgiving and Christmas. Admission to the grounds and the permanent collection is free. Admission is charged for special events, seminars or to view touring collections.