Article
Titanic Museum Attraction in Branson
All aboard for a trip back in time.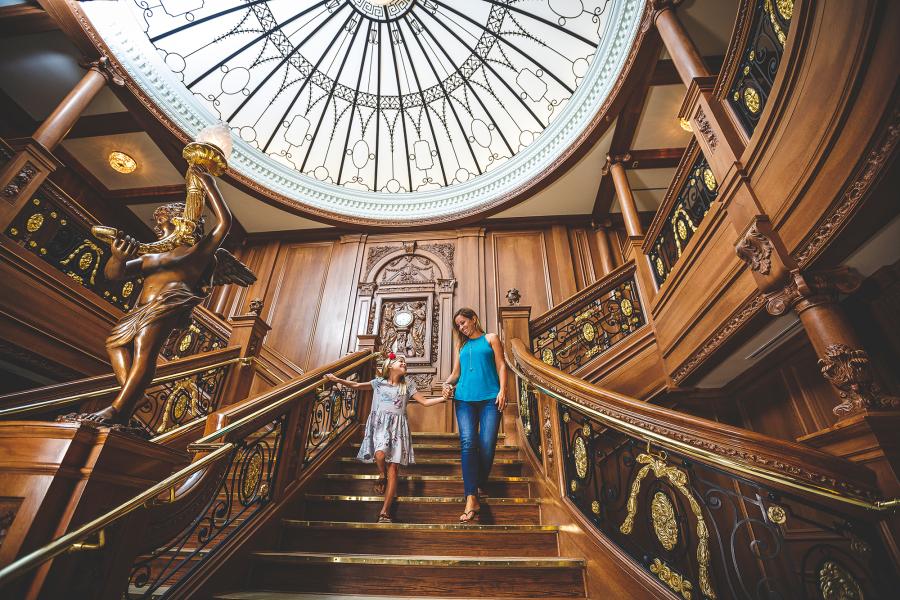 It's hard to miss the museum's ship-shaped façade as you drive along 76 Country Boulevard in Branson. No, it's not a mirage, it's Branson's own Titanic Museum Attraction! This unique attraction houses a collection of historical artifacts related to the ship's ill-fated attempt to cross the Atlantic. Whether you're an aficionado of nautical history, a fan of the blockbuster movie, or just interested in trying something new during your vacation, the museum offers plenty of interesting and unique experiences to enjoy during your visit.
What to Expect...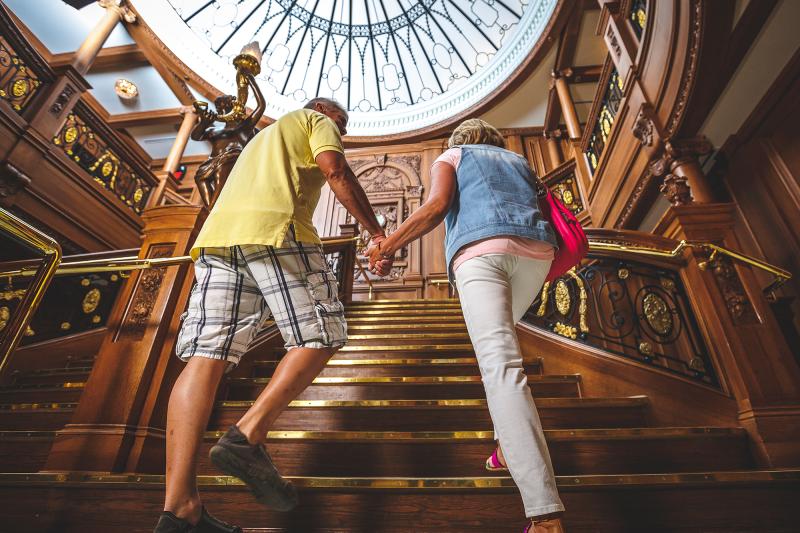 Opened in 2006, the museum goes to great lengths to transport passengers back in time to the original voyage in 1912. As you enter the museum each person is given a boarding pass featuring the name of an originalpassenger. You can try to find out more about your passenger as you move through the museum before discovering whether or not that person actually survived the catastrophe at the end of your visit. It adds a very personal aspect to what otherwise might seem like just a long-distant event in history.
As you move through the museum, you'll climb through various sections of the ship, including many that are built to the actual scale of the original — like the dramatic Grand Staircase. From the engine room to cramped lower-class quarters and then up to more spacious first-class cabins, the museum mixes detailed reproductions with actual artifacts and ephemera related to the ship. There are haunting, original life preserver vests, personal letters and other items that have survived more than a century since the ship's collision with an iceberg.
There are also a number of interactive exhibits designed to deepen your understanding of that night. Guests have the chance to sit in an actual-sized lifeboat from the ship, dip their hand in 28-degree water, and attempt to maintain balance on different slopes of ground that reflect the angle of the ship as it cracked and sank. It's unlike anything you've ever experiences before!
Titanic Museum Location and Hours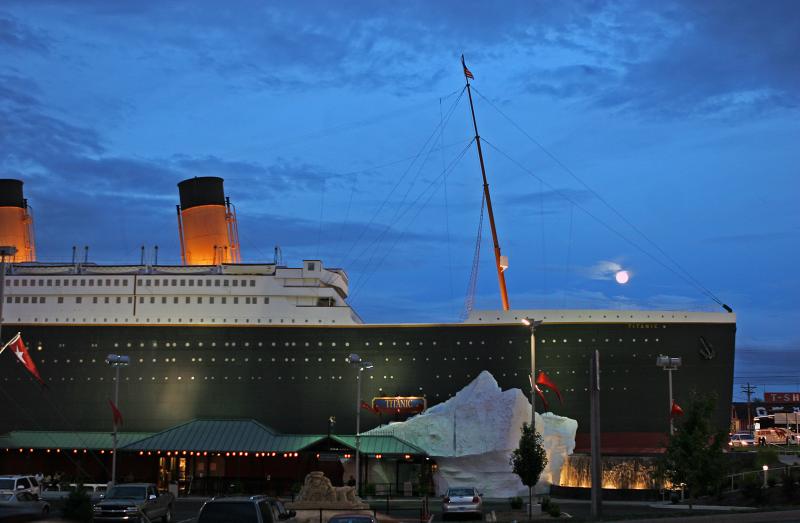 The Branson Titanic Museum is located at 3235 76 Country Blvd. in Branson, at the intersection of 76 and Highway 165. It is located a few miles west of downtown Branson, near other local attractions like Ripley's Believe It or Not!. Unless you're staying near the museum, driving is the easiest way to reach it. There is a parking lot at the museum with ample space for visitors.
The museum schedule varies throughout the year, so it is recommended to confirm hours of operation before planning your visit. Visitor experiences vary, but plan to spend at least three hours exploring the museum.
Tickets
Tickets for the Branson Titanic Museum are available on a first-come-first-serve basis. Advance tickets are available online, if you want to reserve a specific time to visit. During busy times  (summer and holiday weekends), advance tickets are recommended if you want to avoid waiting in line. If you are traveling with a group, there are special group rates available. 
You can also get special deals on the price of admission if you purchase a combo pack that pairs Titanic Museum tickets with other popular shows and tours like Dolly Parton's Stampede. By purchasing combo deals, you can save on admission to both.
Fun Facts
The Branson Titanic Museum is one of two Titanic-themed museums owned by John Joslyn, who was part of a 1987 undersea expedition to explore the ship's remains.
While the ship-shaped museum seems huge, the exterior is built to half-scale of the actual Titanic.
The collection of the Branson Titanic Museum includes more than 400 objects with genuine Titanic provenance and is valued at more than $4 million.
The replica of the Grand Staircase cost about $1 million to construct. 
Explore our top ten Branson attractions here.